The Duggar family has always done things a bit differently than other American families. They're one of the largest families in the country with 19 kids, and rather than send all the kids to public or private schools, Michelle and Jim Bob Duggar opted to homeschool their children. But now that many of the kids are adults, some fans think they were very poorly educated growing up.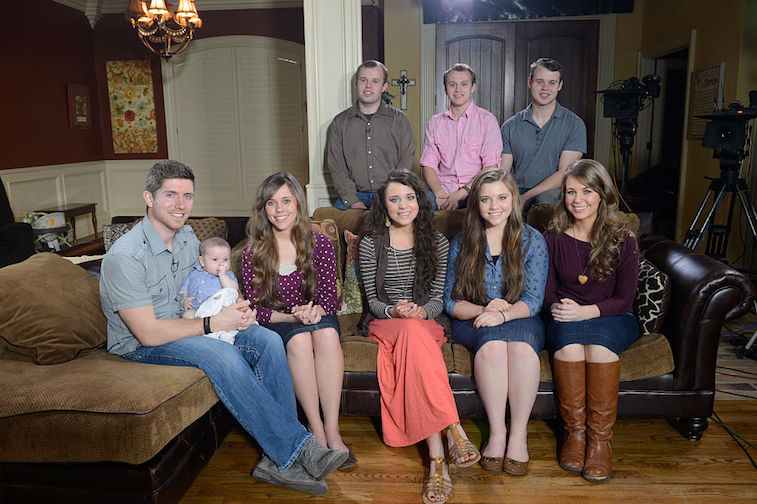 Michelle Duggar homeschooled all of her children
The Duggars opted not to send their children to public or private schools. Instead, Michelle Duggar spearheaded their education, homeschooling every one of them. The Duggars are devout Baptists, and their religion shapes their entire lives. Michelle chose to homeschool the kids so that she could incorporate their religion into their curriculum more than a private school — and definitely more than a public school — ever would. The kids wouldn't have gotten any religious teaching had they gone to public school, and sending so many kids to private school would have cost Michelle and Jim Bob a fortune.
Fans think the Duggars' reading skills are terrible
This past Valentine's Day, Jana Duggar posted videos of her family members reading notes they had written for one another. According to Jana's post, the family drew names and wrote a meaningful letter to another family member. However, Duggar fans noticed that the children's reading skills, specifically Jessa and Josiah, seemed not up to standard for how old they are. One Reddit user posted a thread about whether the kids seemed like they were uneducated, and plenty of people chimed in with agreement. "I am an educator, and it is quite shocking that they seem to have trouble reading aloud their OWN writing," one user said. Another person suggested there could be learning disabilities involved.
https://www.instagram.com/p/BtxndWAABHr/
Jana now helps teach her younger siblings
Jana, who is the oldest Duggar daughter and was taught by her mom, now teaches her younger siblings along with her mother. However, Michelle received a public school education, so she may be more in tune with where her kids need to be developmentally based on their age. But Jana was taught by her mother, which means that if there was an issue with her mother's teaching ability, Jana is now passing it down to her younger siblings. It's possible that all of them are getting less of an education than professional schooling would grant.
People have questioned Jill Duggar's ability to teach her kids, too
Jill Duggar's kids are school age, and she has chosen to homeschool them. But when she posted a photo to Instagram discussing her homeschooling curriculum, she was shunned by many parents. "Why would you keep your kids away from a regular school? It's good for their social skills and the [sic] will get a lot smarter," one user originally wrote on Duggar's March 4 post. However, the negative comments about homeschooling appear to have been deleted or limited. Ultimately, as long as the Duggars are meeting the mandated requirements for homeschooling, they can choose to educate their children however they'd like. But with no public education and no college degrees, it makes sense that fans would wonder how educated they actually are.
Check out ShowbizCheat Sheet onFacebook!
Source: Read Full Article