Alex Rodriguez has always embraced his feelings, whether it involved celebrating home runs or loving his daughters.
For all of his admitted flaws, including steroid use, the baseball legend is a human being like the rest of us. Not only does he love shopping, but he enjoyed it long before he became the highest-earning player in MLB history.
Alex Rodriguez has always loved shopping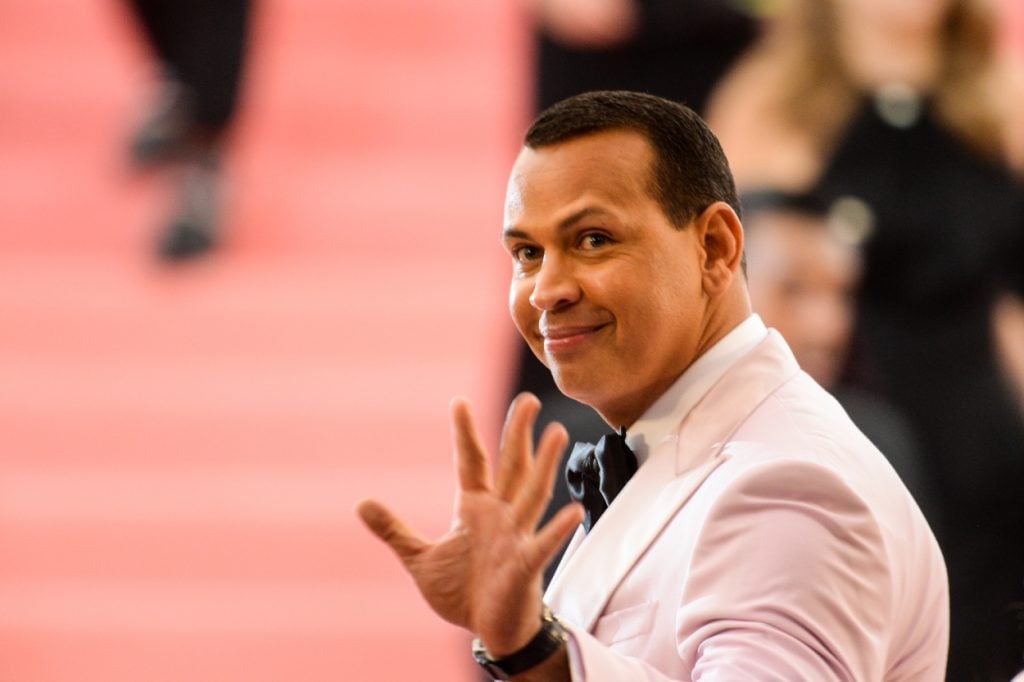 When the time came for Alex Rodriguez to hit the store for groceries or clothing, he wasn't the complaining type.
In a 2019 interview with GQ, the baseball legend admitted that he's always enjoyed shopping, even before he regularly ranked among the highest-paid professional athletes.
"Growing up, I didn't have any money to do any shopping, right, so I think that's a part of it. But what I really enjoy most is being a personal shopper with my girls. I love to dress them up and try things on, and all that stuff is really fun to do with the girls."
Rodriguez added that his two daughters approve of their father's love of shopping.
"They love that because they're growing and they're growing fast, so they're always asking daddy to go shopping," he said. "They're very stylish."
Rodriguez earned over $440 million playing baseball
When Rodriguez retired midway through the 2016 baseball season, he did so as the highest-paid player in league history.
Through the end of the 2021 season, he'll still hold that title. Rodriguez earned over $440 million across 22 seasons, a number greatly helped by him signing two separate contracts worth over $200 million. The second contract came in 2007 when the Yankees signed him to a 10-year contract worth $275 million.
Despite having already retired, the three-time AL MVP also earned $21 million in 2017, his final year under contract.
Current players have taken advantage of baseball's lack of a salary cap to sign larger contracts since Rodriguez inked his extension in 2007. Angels star outfielder Mike Trout signed a 12-year contract worth nearly $430 million in the spring of 2019. He is under contract through 2030.
Rodriguez is now turning his attention to buying sports teams
Rodriguez has gone from shopping for clothes to shopping for clothes and professional sports teams.
He and Jennifer Lopez tried buying the New York Mets baseball team last year. They lost to Steve Cohen, a hedge fund manager.
Rodriguez and Marc Lore, his business partner, recently agreed to buy the NBA's Minnesota Timberwolves and the WNBA's Minnesota Lynx for $1.5 billion. They are expected to keep the Timberwolves in Minneapolis instead of moving them to another city such as Las Vegas or Seattle.
The Timberwolves have reached the playoffs only once since 2004. Rodriguez and Lore are expected to take over the team beginning in 2023 when Glen Taylor, the current owner, retires.
All stats courtesy of Baseball-Reference.
Source: Read Full Article