"He is a living, breathing miracle," said Roker's wife, ABC News correspondent Deborah Roberts.
He's back — Al Roker has returned to "TODAY" after he was away for two months following serious medical issues, including blood clots.
On Friday, the 68-year-old weather forecaster reunited with his co-anchors, including Savannah Guthrie, Hoda Kotb, Carson Daly and Craig Melvin, and opened up about his "frightening" health journey.
At the beginning of the show, an emotional Guthrie and Kotb announced Roker's return as the latter then walked onto the set.
After Roker greeted the two women with hugs, Guthrie said, "Al, to say we have missed you doesn't even begin to describe it. It is nothing without you here."
"The crew is weepy," Kotb added. "The crowd outside has been waiting for you. They've been bummed every day we've walked out there. They're like, 'Where is Al?'"
Roker said, "I have missed you guys so very much. You are my second family and it's just great to be back — and wearing pants!"
Guthrie noted that Roker's wife, ABC News correspondent Deborah Roberts, would be appearing on the show, to which Roker replied, "She is the main reason I'm still here."
Back in November, Roker announced on Instagram that he was in recovery after being hospitalized for blood clots, noting that he was admitted after a clot in his leg "sent some clots into my lungs."
During his nearly one month in the hospital, the TV anchor missed the Macy's Thanksgiving Day Parade, marking the first time he was absent from the annual celebration in 27 years, according to TODAY.com. While Roker was permitted to spend Thanksgiving at home, he was again admitted to the hospital, where he remained until December 8.
On Friday's episode of "TODAY," Roker and his wife detailed his health journey and his recovery.
In addition to the blood clots, which were possibly a result of a bout with COVID-19 in September, Roker also was suffering from internal bleeding. The author said that he then underwent surgery, where doctors found that he had two bleeding ulcers.
"I lost half my blood. They were trying to figure out where it was," Roker recalled. "Then finally they went in, did the surgery and [I] ended up [having] two bleeding ulcers, had to resection the colon, take out my gallbladder [and] redo my duodenum."
Unable to render YouTube Video.
"I went in for one operation, I got four free," he cracked, later adding that his time in the hospital was his first in an intensive care unit (ICU).
Roberts shared more details about her husband's health journey, including the seriousness of his condition.
"He is a living, breathing miracle," she said of her husband. "He really is, and I have to say — I'm not overstating it, I don't think — Al was a very, very, very sick man. And I think most people did not know that."
"He was a medical mystery for a couple of weeks," she added. "It was the most tumultuous, frightening journey we have ever been on."
Roberts went on to share the special moment in which she realized her husband was going to be alright.
"Al went through a lot of tests, a lot of scopes, there was just so much that had to be done, and a surgery … a major surgery, and we were just on pins and needles every day," she said.
Waiting for your permission to load the Instagram Media.
Instagram Media Unavailable
"Al and I were sitting there one day in the … hospital and through this very scratchy voice — and he was so gaunt and exhausted — he said, 'I'm going to make a spatchcock turkey for Christmas,'" she recalled. "I didn't know whether to burst into tears or just to beam. That was the moment. … I just knew at that point that [his] will, that drive is so, so strong."
Roker and Roberts have two children together: daughter Leila, 24, and son Nick, 20. The former is also dad to daughter Courtney, 35, from a previous marriage.
Meanwhile, on his first day back, Roker did what he does best: delivering the weather forecast.
He later reflected on his return to "TODAY" on Instagram, sharing photos from Friday,
"It is good to be back!! Love being with my tv family here on @todayshow," Roker captioned the post, above.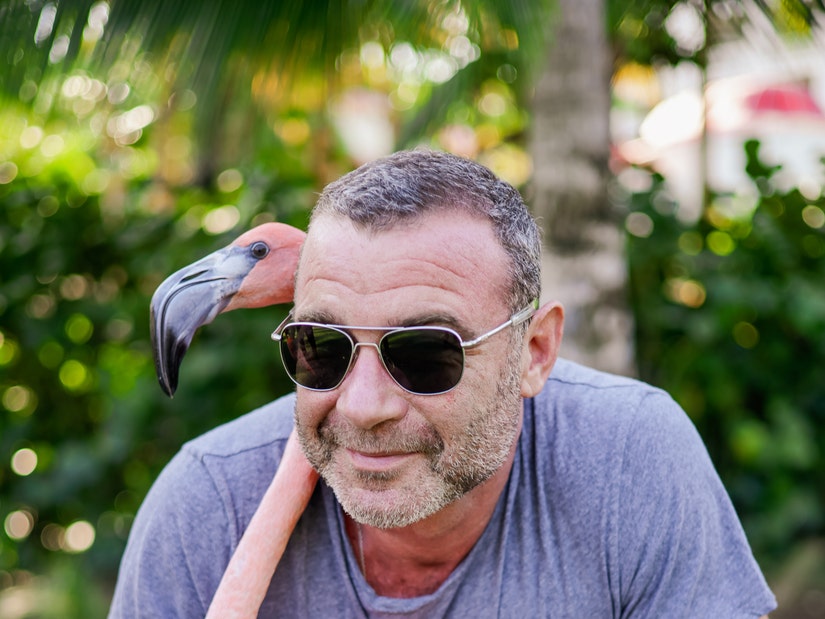 Source: Read Full Article