You consider yourself a Hallow-queen, and it's all thanks to the Disney movies you grew up watching. Rewatching the classics like Hocus Pocus and The Nightmare Before Christmas every October is a surefire way to get you in the spirit of the season, and you love sharing that enthusiasm with your friends. This year, take inspo from characters like Winnifred Sanderson and Jack Skellington, and send your friends something wicked cute like these boo basket ideas inspired by Disney.
Boo baskets are essentially care packages you can send your loved ones, filled with goodies to match their spooktacular personalities. For example, if you have a friend who watches Hocus Pocus all year long, send them a boo basket filled with a black flame candle and a spell-themed journal. For a friend who's found the Jack to their Sally, put together a romantic boo basket filled with a cheese board and wine to showcase that they're "simply meant to be."
We even put together boo basket ideas for your fashionable friend who loves rocking different costumes, and the friend who's obsessed with Halloween Mickey-shaped treats. Since you know your BFF the best, you'll know which one of these eight Disney-inspired boo basket ideas to go with. It's time to put a little magic together to make sure everyone you love is having a grim-grinning Halloween.
We only include products that have been independently selected by Elite Daily's editorial team. However, we may receive a portion of sales if you purchase a product through a link in this article.
1. For Your Sanderson Sister…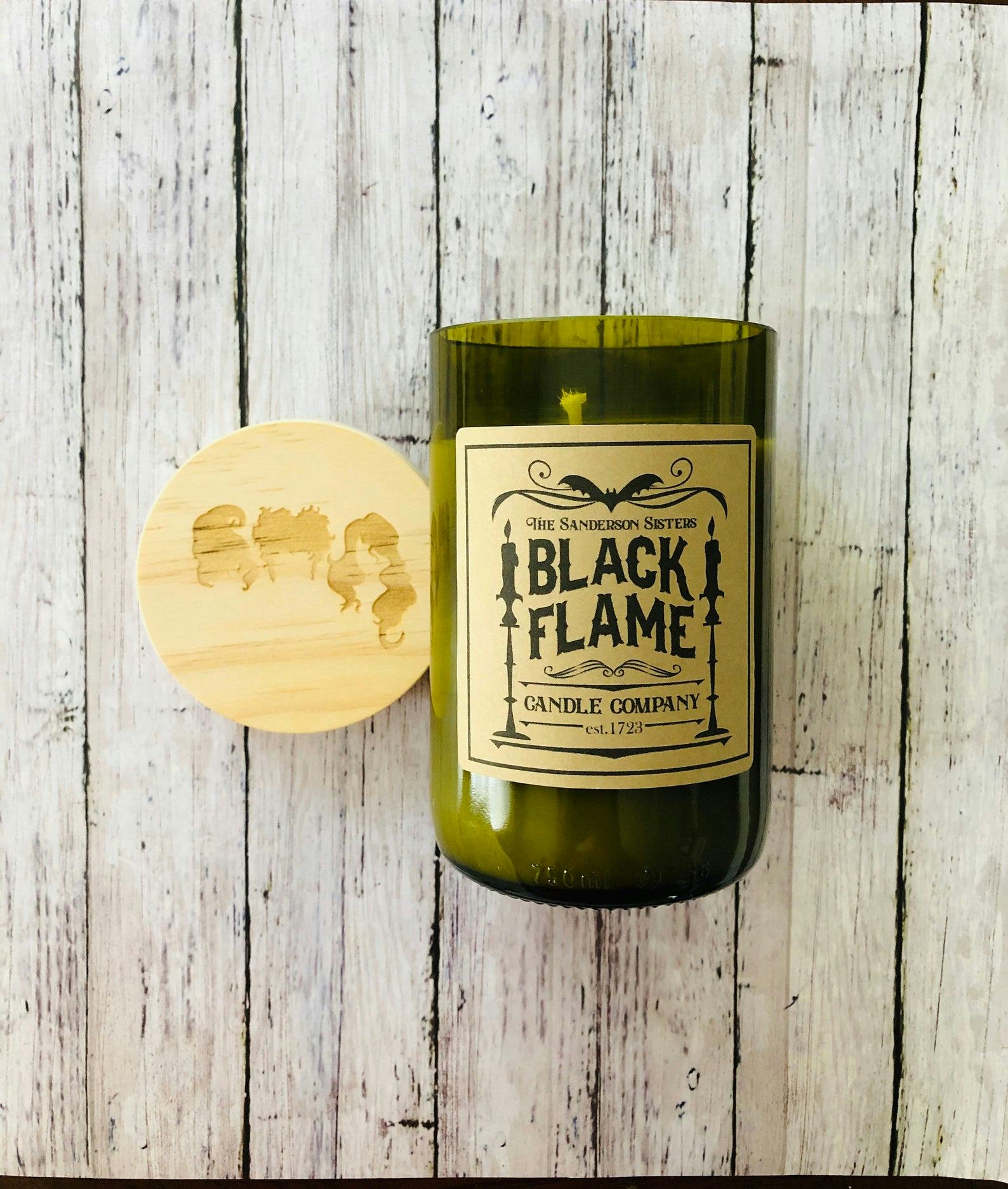 If your friend wishes they could be the fourth Sanderson sister, well, now's their chance. Send them or drop off a basket on their porch that's filled with goodies that even Winnifred would find glorious.
Make sure there's a black flame-inspired candle ($10, Etsy.com), Hocus Pocus wine glass ($35, Etsy.com), and a spell book journal ($30, Etsy.com) just like the one in the movie. That way, your friend can relax with some witch's brew — aka a bottle of red blend wine ($10, conchaytorowinesus.com) — while writing down spells. Add a cozy Winnifred flannel ($50, cakeworthystore.com) to really round out this spooktacular surprise.
2. For The 'Nightmare Before Christmas' Lover…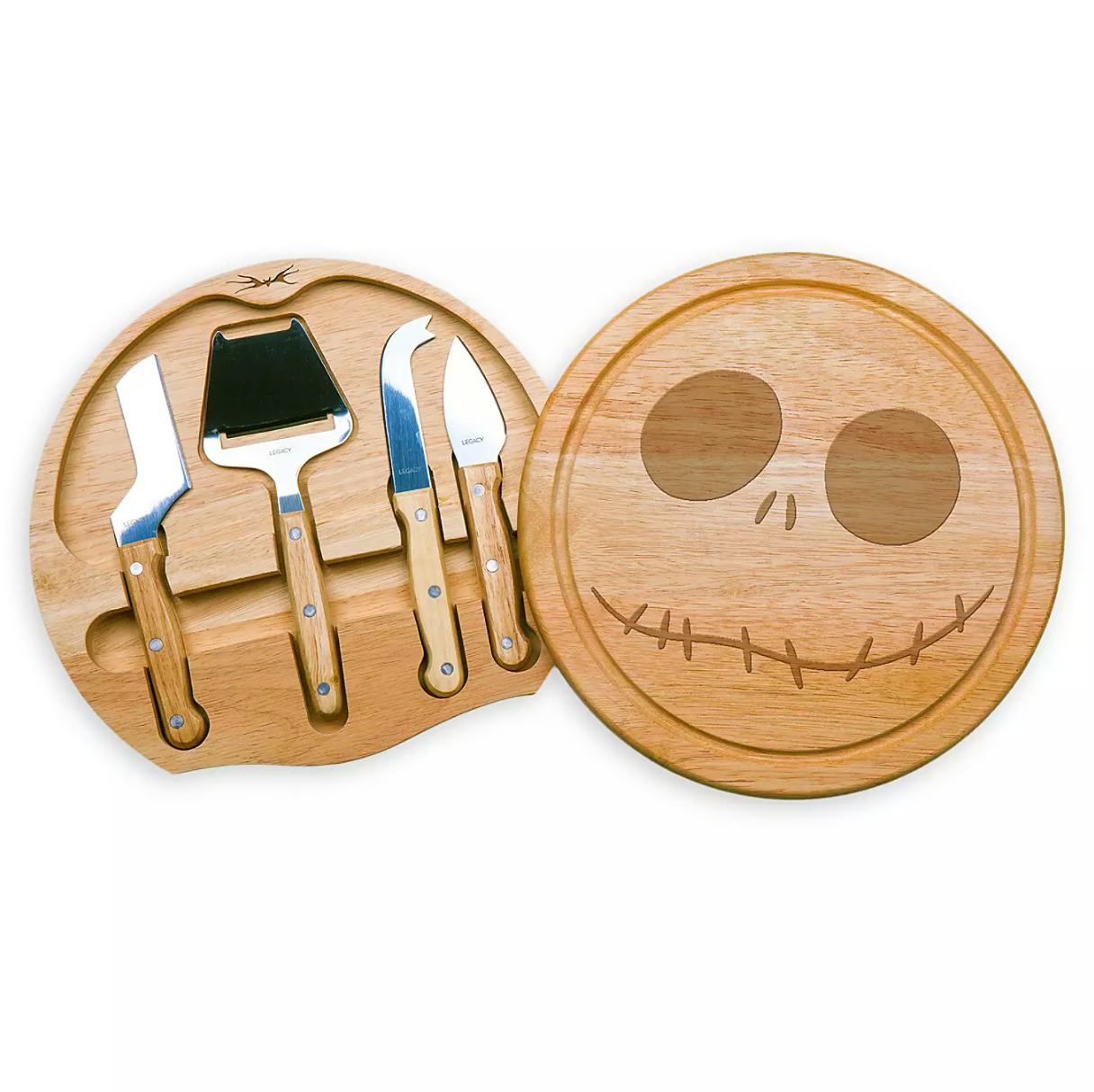 Send the couple you love who also loves The Nightmare Before Christmas a boo basket filled with date night essentials like a Jack Skellington cheese board ($45, shopdisney.com), skeleton hand wine glasses ($20, potterybarn.com), and a spooky bouquet of paper flowers ($26, lovepopcards.com). You might even want to add in a cute Zero pullover ($40, shopdisney.com) and a Zero lipgloss ($8, ulta.com) for your friend to wear.
3. For The Haunted Mansion Grim-Grinning Ghost…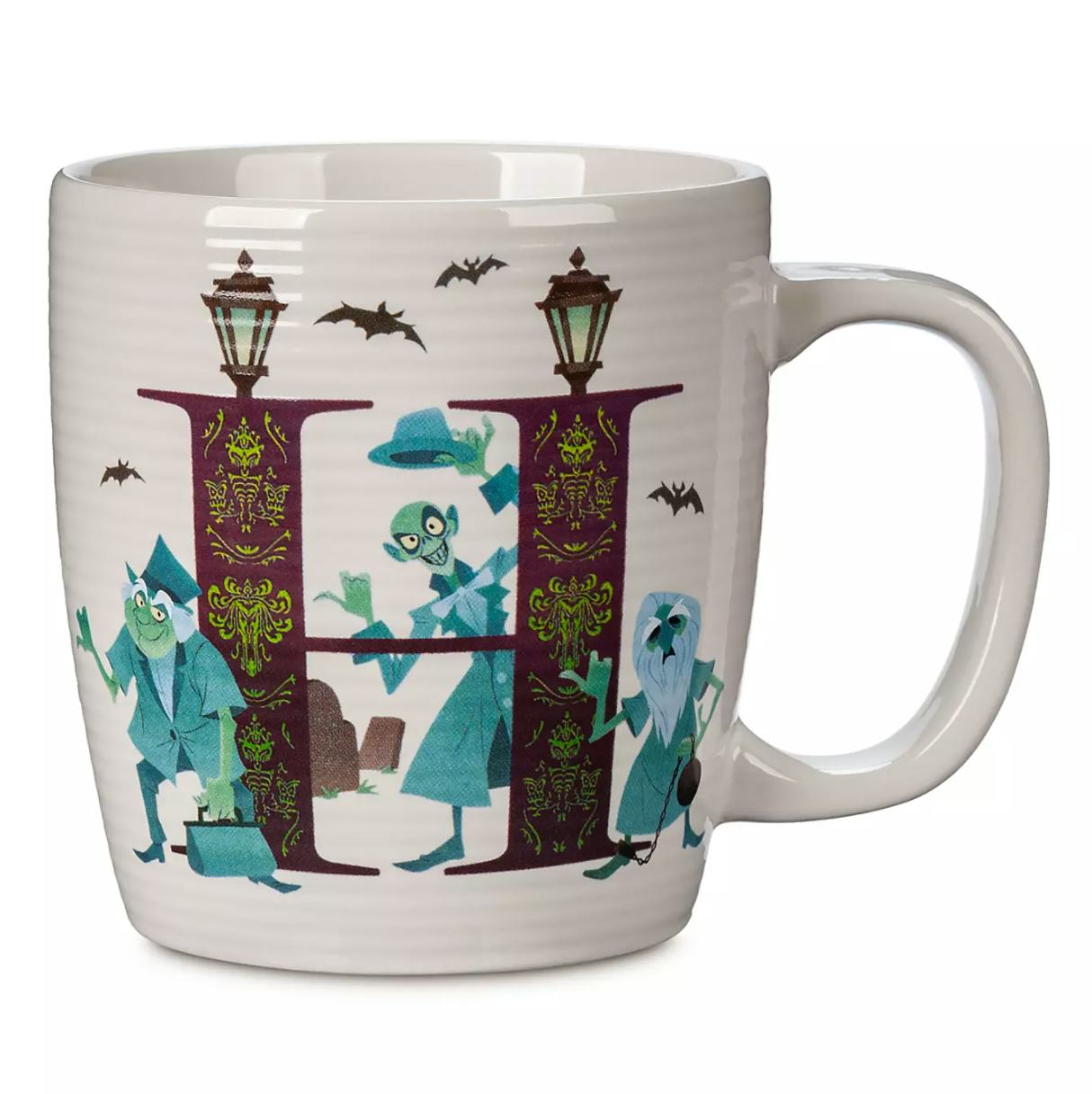 Help your friend turn their home into a haunted mansion with spooky decor. With stretching room portraits ($4, Etsy.com), cute Haunted Mansion figurines ($15, shopdisney.com), and throw pillows ($25, Etsy.com) that look like the infamous wallpaper, their home will get in the spirit of things in no time. Complete this boo basket with a cute Haunted Mansion mug ($15, shopdisney.com) and color-changing magic potion tea ($11, davidstea.com).
4. For An OG Mickey Stan…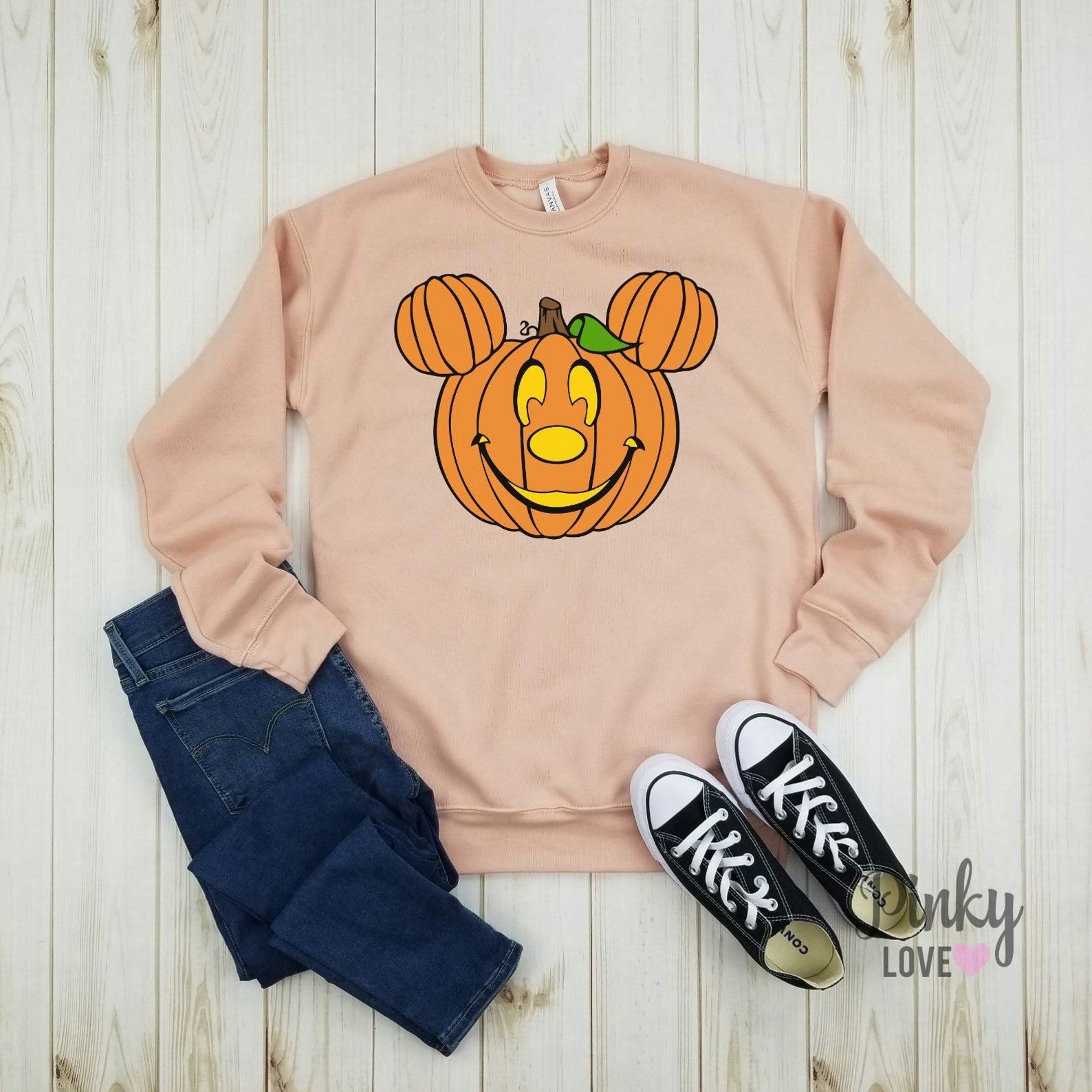 Your bestie loves Mickey so much, that if there's a Mickey on it, they've gotta have it. Fill up a boo basket with tons of adorable Mickey items like a cozy pumpkin Mickey sweatshirt ($38, Etsy.com), a Mickey fall wreath ($18, Etsy.com), and a Mickey jack-o-lantern faux succulent ($12, boxlunch.com). There are even pumpkin Mickey tumblers ($15, Etsy.com) that are perfect for the pumpkin spice lattes your friend plans on sippin' this season.
5. For The Foodie Who Loves Tricks And Treats…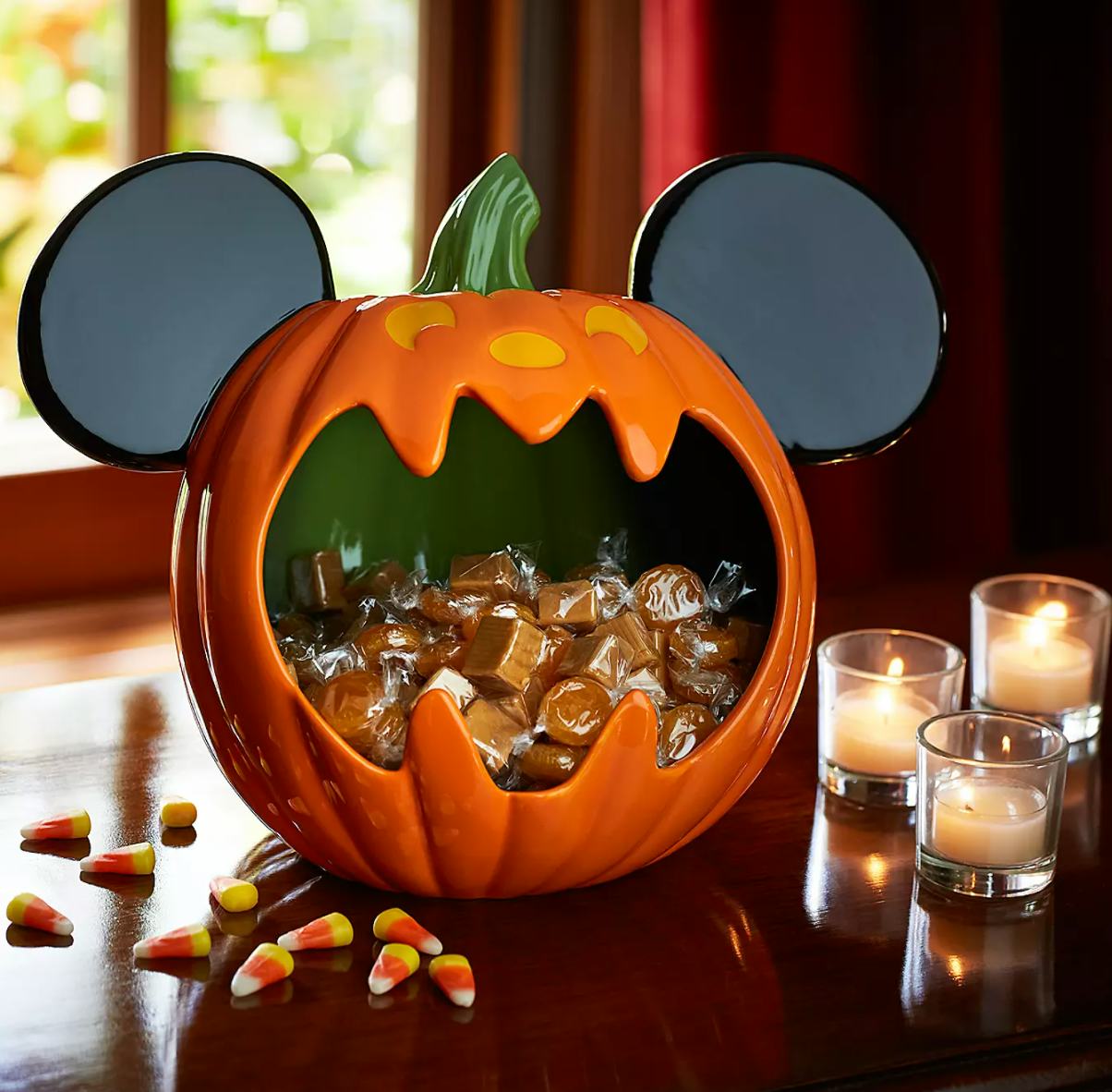 Let your foodie friend trick-or-treat themselves to some delicious goodies with this boo basket. Include bulk bags of candy with an adorable Mickey Mouse bowl ($35, shopdisney.com). Make sure they have a wickedly cool Maleficent goblet ($20, shopdisney.com) to pour their Halloween cocktails into, or a Jack Skellington cookie jar ($40, shopdisney.com) to store all their homemade treats in. Add a Disney cookbook ($22, kizzysbooksandmore.com) to the mix so they can whip up Mickey-shaped delights of their own at home.
6. For The Disney Pawrent…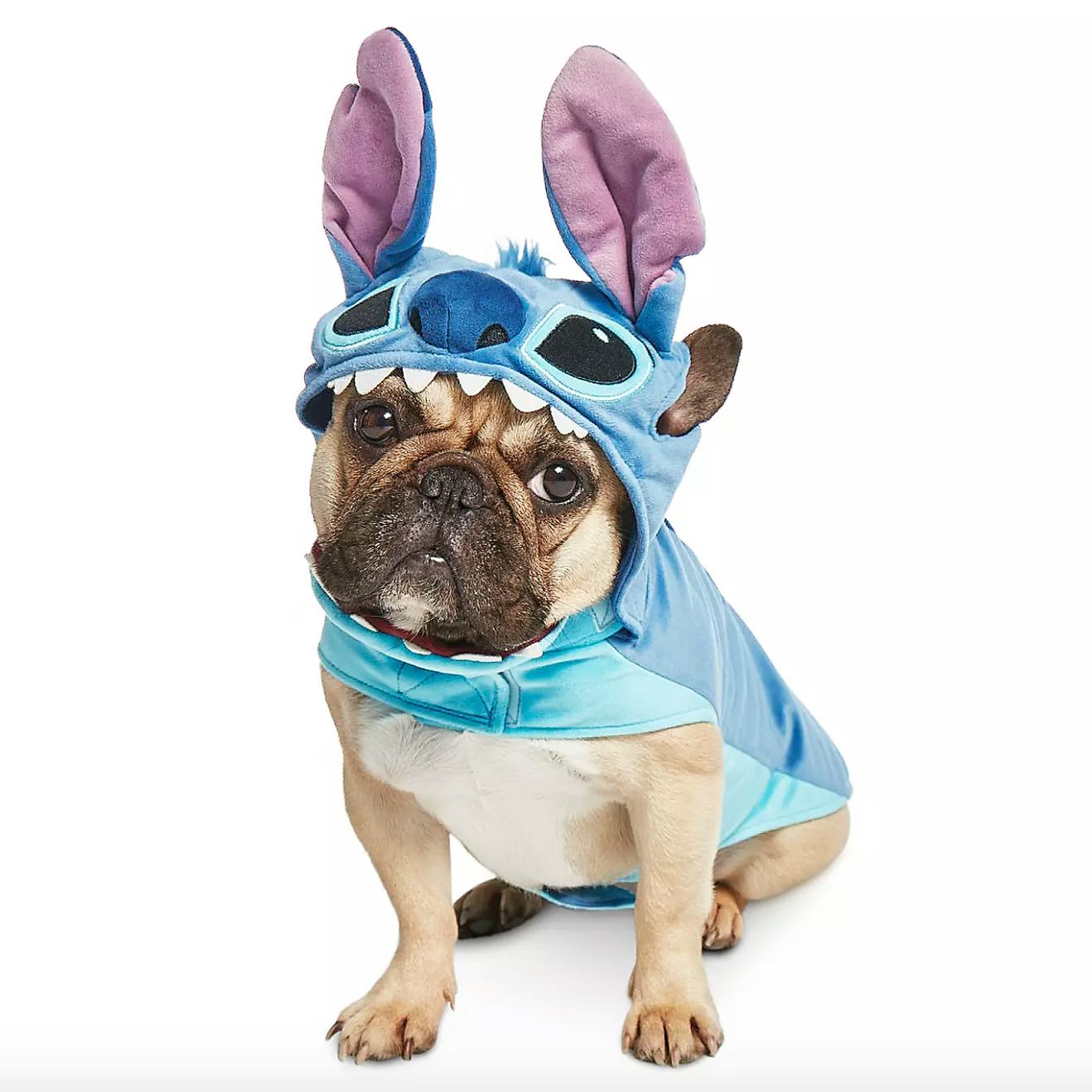 Does your friend post the cutest Halloween pics of their best furry friend on IG? If that's the case, they would probably love to receive a boo basket that has treats for their fur baby, too. Include cute surprises like a Disney pet costume ($21, shopdisney.com) or Nightmare Before Christmas dog treats ($25, boxlunch.com). You can even put all of your boo basket goodies in a pet house ($35, bestfriendsbysheri.com) that looks like Zero's to make their Halloween furry special.
7. For The DisneyBound Fashionista…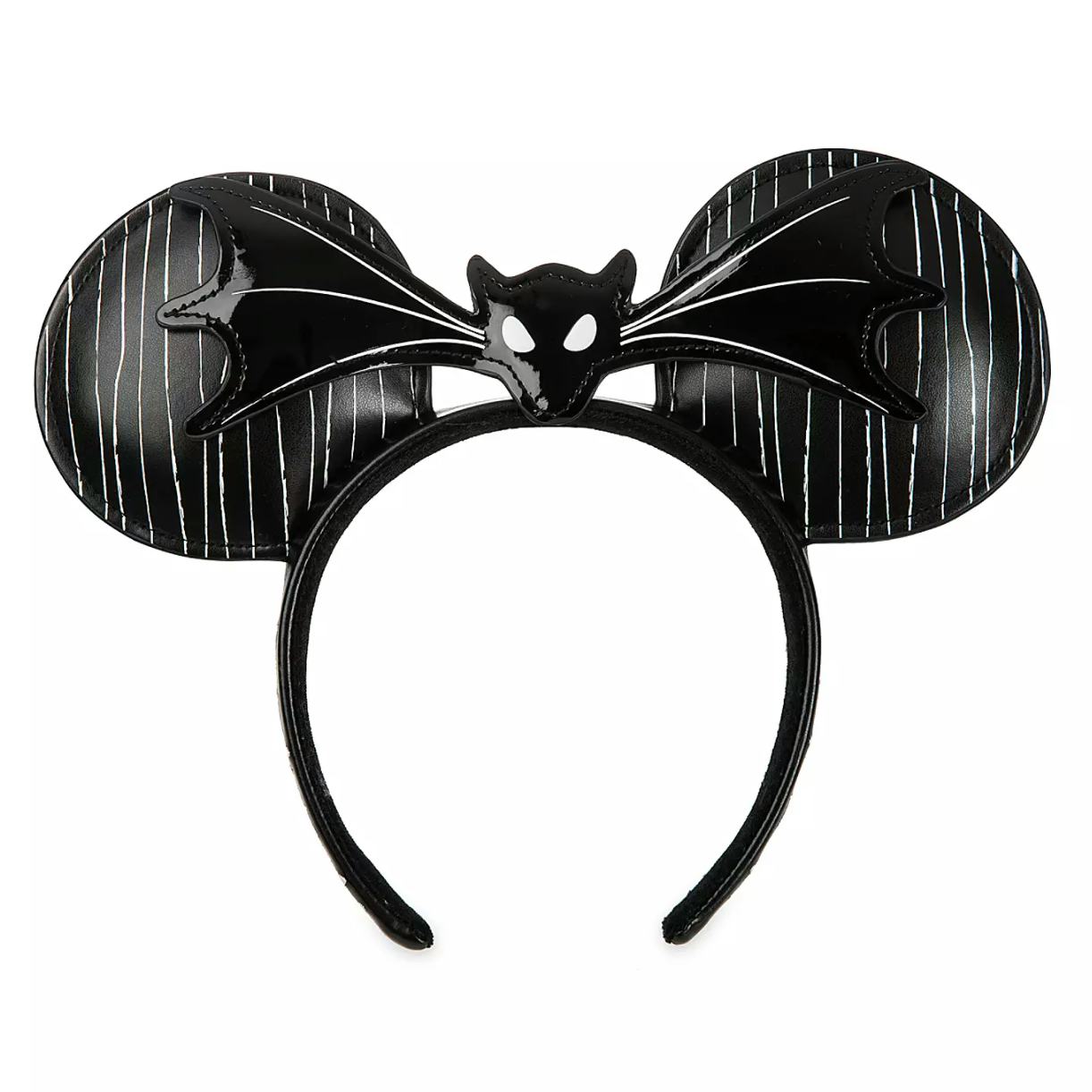 Halloween is all about dressing up, and your most fashionable friend should receive a boo basket that will help with their spooktacular #OOTDs. This idea is great for anyone who loves to DisneyBound in the parks as different characters. Send them a Haunted Mansion dress ($48, cakeworthy.com), a pair of Jack Skellington Mickey ears ($30, shopdisney.com), and Mulan red lipstick ($15, colourpop.com) to pull off a spooktacular lewk.
8. For Your Movie Night Pal…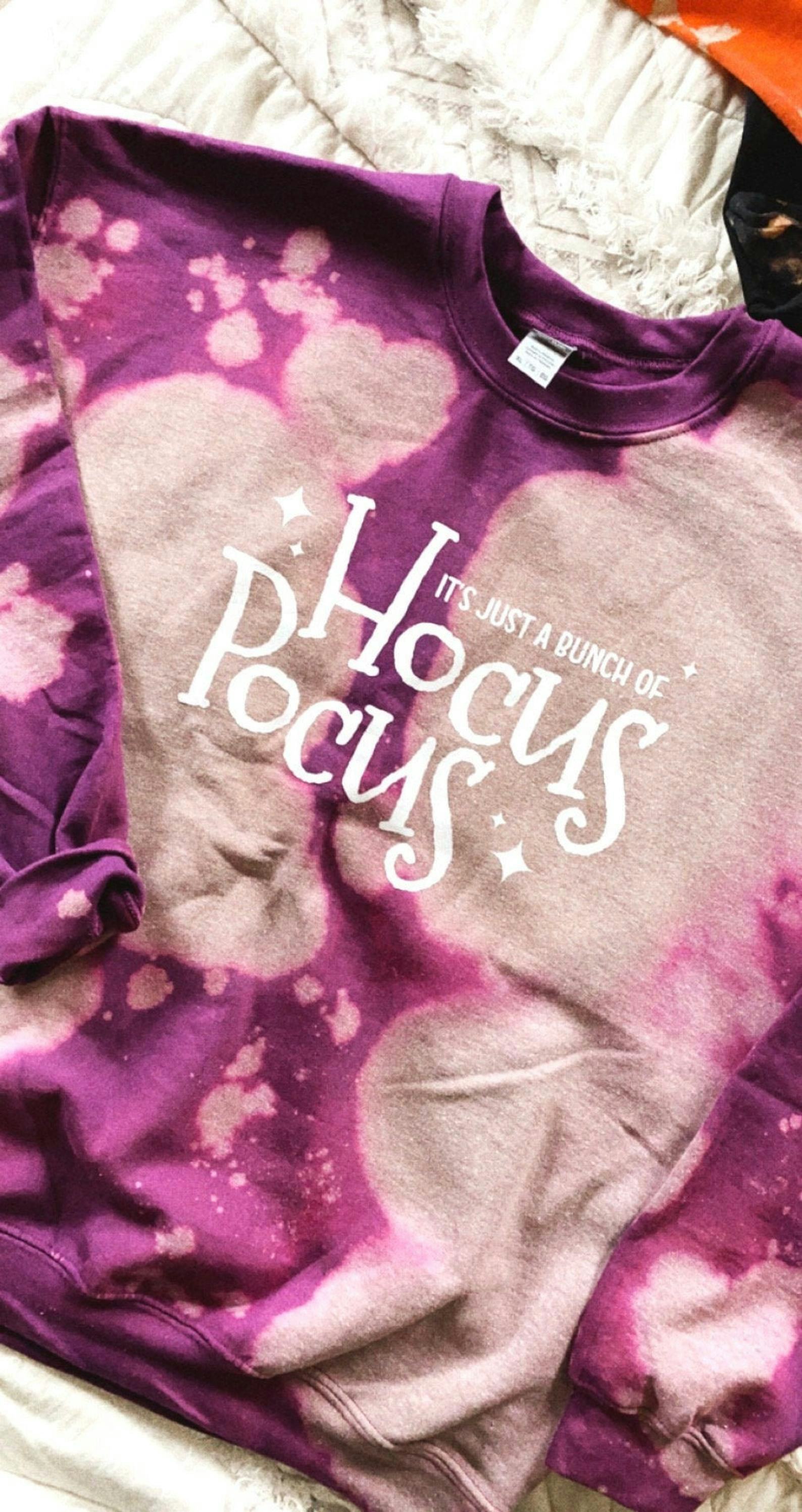 For the friend who loves hosting Halloween movie nights, this is the ideal cozy basket. Include movie night essentials like monster mash mummy popcorn ($30, thepopcornfactory.com), a Nightmare Before Christmas picnic blanket ($40, shopdisney.com), or a cute Binx plush ($17, shopdisney.com). Don't forget some Halloween Disney loungewear ($35, Etsy.com) for peak coziness.
Source: Read Full Article