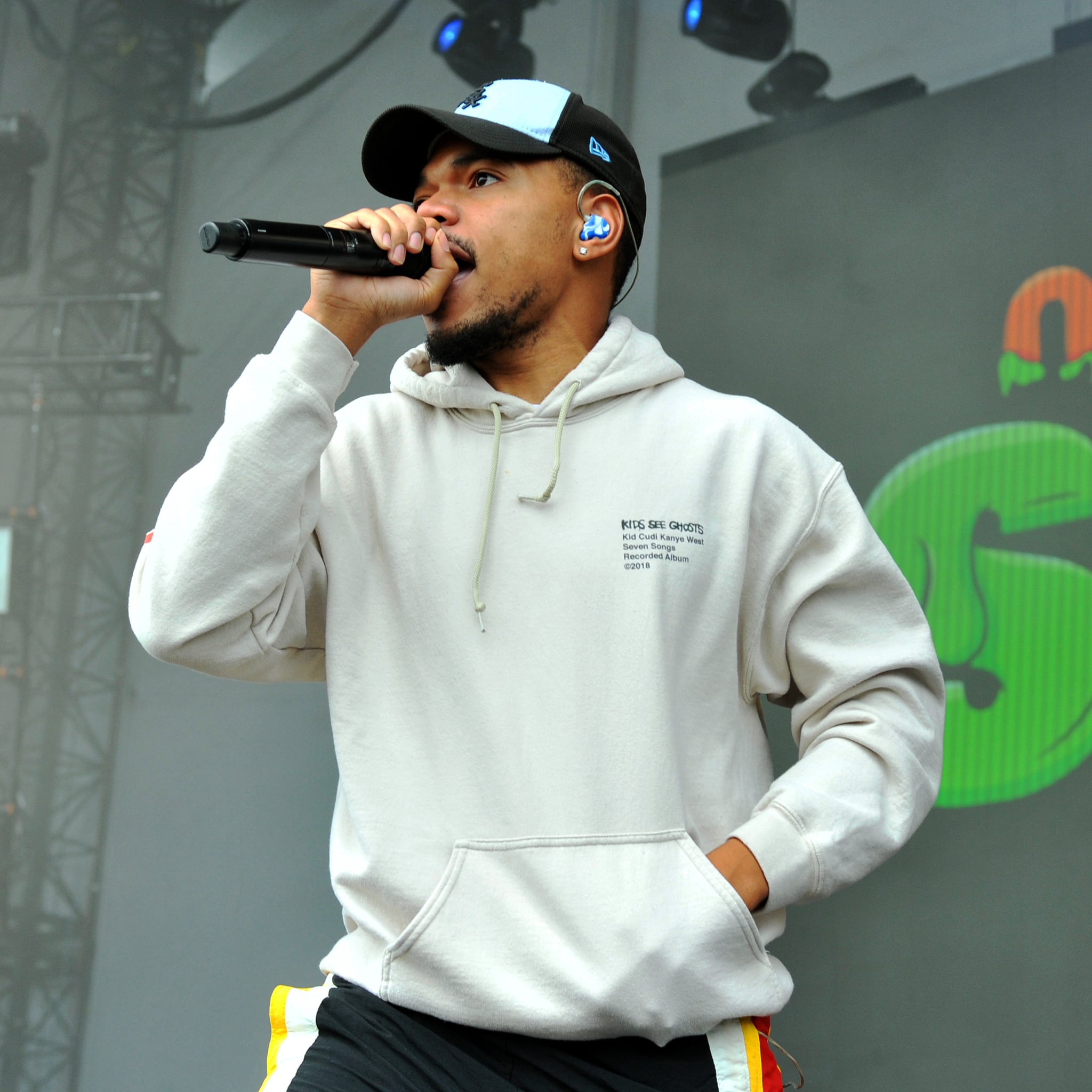 The much-buzzed-about remake of Disney's classic The Lion King is finally about to hit theaters, and we can't wait to hear how the talented new cast takes on these iconic characters — including Chance the Rapper. Alongside the A-list cast members, Chance makes a fun voice cameo. He doesn't voice a major character, but his presence is unmistakable.
In a Twitter Live Q&A on Tuesday, director Jon Favreau revealed that Chance the Rapper actually voices several characters in the film. His voice can be heard during the iconic "Hakuna Matata" sequence, voicing multiple animals in the background of the sequence, which has Donald Glover, Seth Rogen, and Billy Eichner as the main trio of Simba, Timon, and Pumbaa. Chance the Rapper also has a named role as "Bush Baby," an antelope who briefly interacts with Simba.
That's not the only role that the rapper has on the film by any means, though. He's credited as a "nostalgia consultant" on the movie, and in a heartfelt Instagram post, he explained how that came about. As it turns out, he has Glover to thank for this very cool gig.
"I grew up my whole life obsessed with all things related to #TheLionKing; like all three films, the Timon and Pumbaa tv show, the broadway play and especially the broadway soundtrack. Needless to say the original film was immensely impactful on my music and overall life. So when my big bro Donald got casted as Simba, he did the coolest thing ever and told director Jon Favreau to call me in as a consultant to keep the original flavor," he explained.
So what does a nostalgia consultant do, anyway? Chance explained that in his Insta post as well, and honestly, it sounds like the ultimate job for a Disney fan.
"For about a year I would go to the LK studio and see early animations, scenes, music direction or assemblies and they'd always be out of this world amazing. One day I'm there Jon asked me to do some singing stuff, another day he asks me to do some lines. Its all a blur, but I'll tell u its one of the best blurs of my whole life. I am so blessed to know people like Donald and Jon man." He's gone from being a fan to being a part of the Lion King family — it really is the circle of life!
Source: Read Full Article