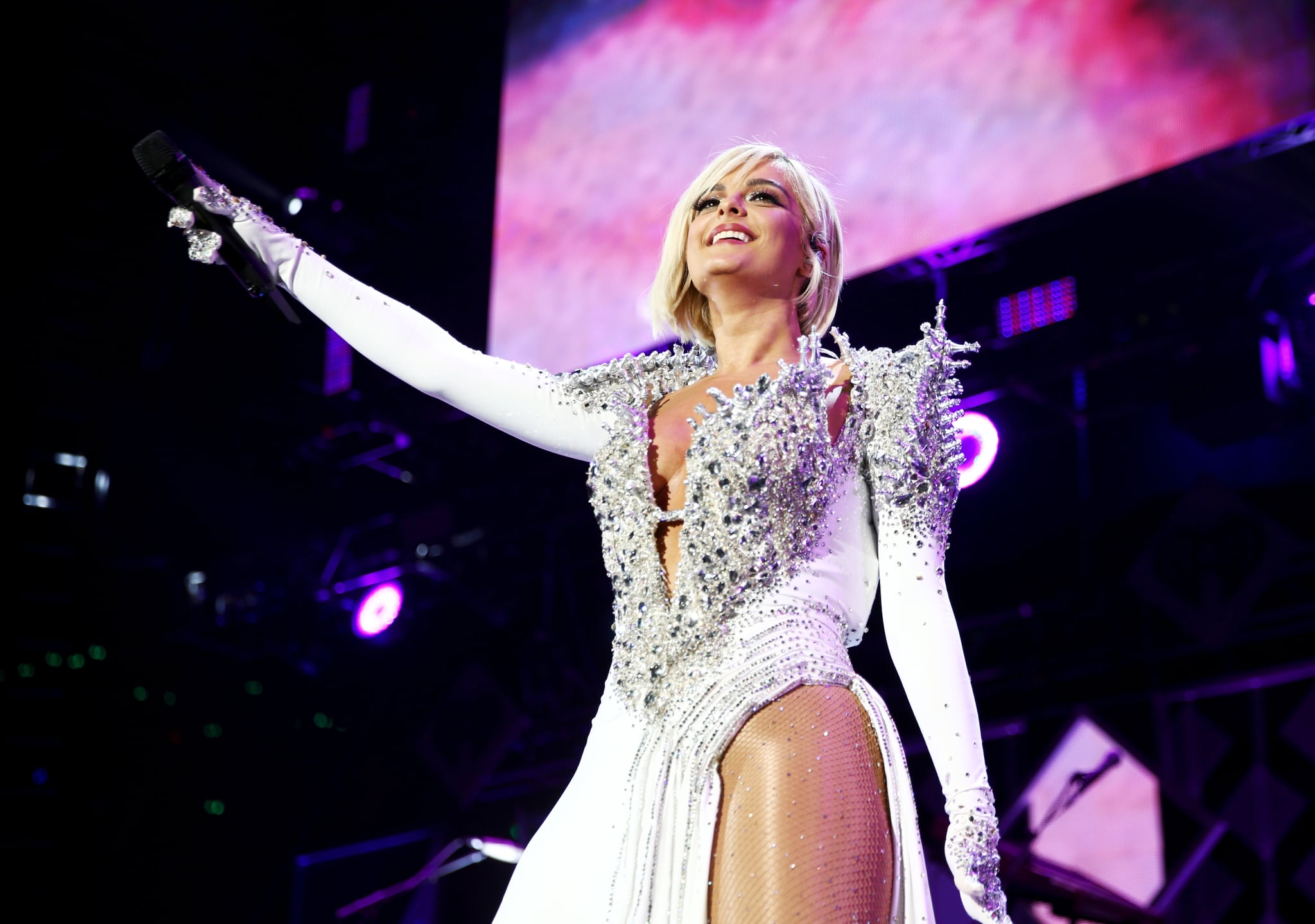 Image Source: Getty / Rich Fury
When it comes to advocating for gender equality in the music industry, Bebe Rexha is one of the kingpins for change. Not because others are just starting to speak more openly about representation in media, but because it's right, and it matters. Whether she's calling out predatory music producers or championing the celebration of female expression in songs, the 29-year-old "Last Hurrah" singer just wants all artists to have a fair shot at making it big — and if that means taking a bat to the patriarchy, then so be it.
One of the ways Rexha is making efforts for the cause is by teaming up with Bumble for its Empowered by Bumble Bizz program. The initiative will connect her, Kacey Musgraves, and Hayley Kiyoko each with an up-and-coming female artist who will then get to perform at a music festival in 2020. This holds meaningful value, as women continue to be underrepresented in the festival scene; in 2018, Pitchfork reported that women make up only 19 percent of the average lineup. Rexha is hoping to push for progress by encouraging her mentee, whom she'll choose from a pool of submissions.
"It's fun to work with new creatives because I remember all the people who have given me chances," Rexha told POPSUGAR over the phone on July 31. "Those people inspire you and give you the push to believe in yourself, which is the most important thing."
Source: Read Full Article