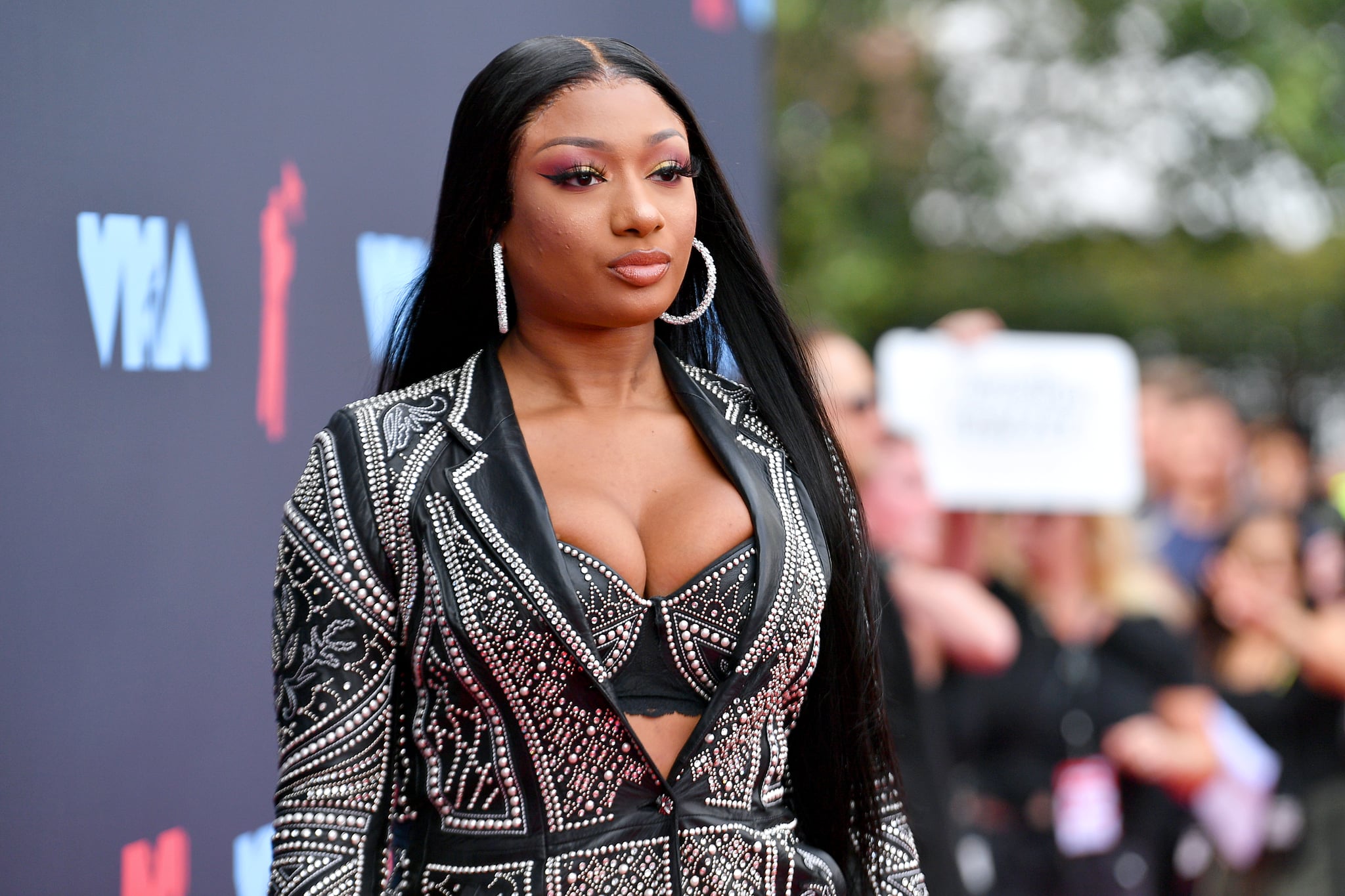 Image Source: Getty / Dia Dipasupil
Black creators continue to be denied the credit they deserve. In the ongoing conversation about creativity and proper accreditation on social media, many TikTok creators are now engaged in a headline-making "dance strike," refusing to offer choreography to go along with Megan Thee Stallion's new single, "Thot Sh*t." Direct action of this kind was inevitable, and the platform-wide movement has fueled further discussions about the marginalizing effects of TikTok's "borrow culture" on Black creators.
"We as a Black community deserve respect. We offer so much, we do so much, and we're not asking for too much in comparison to the value we bring to the table," Erick Louis recently told POPSUGAR. The 21-year-old content creator is credited with helping spark the #BlackTikTokStrike on June 18 after he shared a TikTok advertised as a "Thot Sh*t" dance video. Instead, the video shows Louis throwing up two middle fingers. His caption read, "This app would be nothing without blk people." Louis continued, "We're just asking for you guys to acknowledge our identity, to acknowledge our concerns, basically just acknowledge our humanity and the experiences of Black folk as a whole on the app and what we've had to endure being Black content creators."
If y'all do the dance pls tag me 🙄 it's my first dance on Tik tok and I don't need nobody stealing/not crediting
It's no surprise that Megan Thee Stallion's song is the anthem for the movement, given the singer's longstanding history with the app. In March 2020, her song "Savage" became the backtrack to the now-famous dance craze, created by Keara Wilson, boosting the song's overall popularity and building users' association with TikTok as a dance app. In November 2020, TikTokers also took on the #BodyOdyChallenge, inspired by dancer JaQuel Knight's choreography from Stallion's "Body" music video.
Though Stallion's "Thot Sh*t" is now associated with the strike, Louis explained how Nicki Minaj's 2016 hit "Black Barbie" really lit the fuse for the virtual walkout. "There's a part of the song where Nicki says, 'I'm a f*cking Black Barbie. Pretty face, perfect body,'" Louis said. "When you click on [the sound], it's a bunch of non-Black folks and white women lip-syncing that specific part." Following the influx of videos from non-Black users mouthing Minaj's lyrics, Louis saw Black women across the app expressing their discomfort at the unsolicited use of the sound.
Source: Read Full Article