If the prospect of buying property seems out of reach, Republic wants to change that.
The private investment platform has developed the first-ever digital real estate NFT fund called Republic Realm, which invests exclusively in property located in the virtual world. Last month, the company received a cash injection of $36 million USD, in part by major crypto investment firm Galaxy Digital, which has helped propel its digital real estate venture forward.
The company said that a mix of several factors has fueled recent interest in virtual real estate: the proliferation of emerging technology, like virtual reality; the enhancement of blockchain assets, like cryptocurrencies and NFTs; and the concurrence of a pandemic that has shifted much of our lives online.
"A lot of these trends are converging now and COVID-19 has really accelerated their growth," TJ Kawamura, the head of product for Republic's real estate arm, told HYPEBEAST. "I think people are trying to find new ways to engage and create community."
"It's not just for the nerds anymore," he joked.
Kawamura has been closely watching the digital ecosystem evolve over the past three years, putting him in a prime position to help launch Republic Realm. The platform focuses on the acquisition, management, development and sale of virtual lands across a variety of popular metaverses — these include Decentraland, which runs on the Ethereum blockchain, The Sandbox and Cryptovoxels.
Investments are handled through the purchase of NFTs, or non-fungible tokens. The highly-coveted blockchain asset is used to prove scarcity and ownership of a digital asset, and has been embraced by the art, music, gaming and fashion communities. Republic Realm acts as an intermediary for trading "parcels" of land in these virtual worlds, and values parcels based on their size, location and previous sales.
"This whole craze with NFTs has really pushed it to the next level," he said, noting that the popularity of blockchain has led to a boon in virtual real estate.
"Decentraland is one of the biggest worlds," he said. "About three years ago you could buy a parcel for $550 USD. Now, it's trading at about $8,000 USD."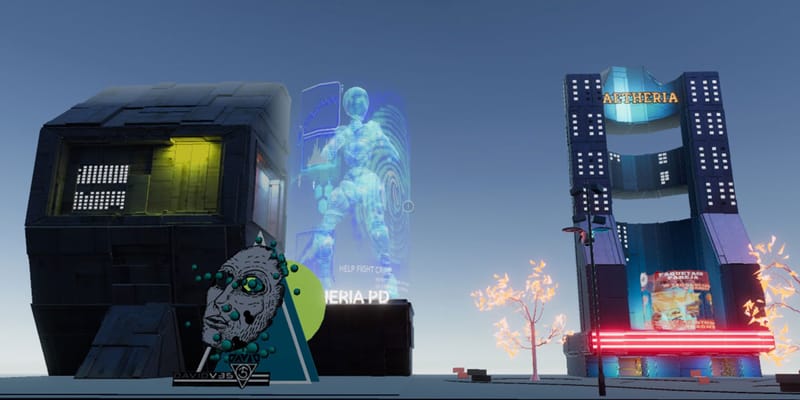 The Sandbox has also experienced a similar trend. "A parcel was trading for $30 USD four months ago and now it's trading at $880 USD," he said. "So the space is really blowing up."
Once inside of these virtual spaces, the possibilities for creation — and profit — are vast, said Kawamura. He explained that companies can buy land to build out virtual storefronts, which can be used to sell merchandise, develop virtual art galleries or buy and sell ad space. There are even virtual casinos in these metaverses that pay real people to staff their games.
"There's a lot of opportunities for brands to come in and access these new spaces in new and creative ways," he said.
Digital real estate can also be a more sustainable asset for many new investors. While traditional real estate can be costly and require long-term upkeep, owning virtual land may be a more accessible entry point.
"It's much more difficult if you want to build a house of your dreams in the real world," Kawamura said. "You can get onto this in a matter of minutes and it doesn't require you to be a graphic designer."
Virtual real estate has already started taking off. Last month, contemporary artist Krista Kim created a digital home called the Mars House on NFT trading platform SuperRare, which sold for over $500,000 USD. Real estate broker Shane Dulgeroff is auctioning off a physical house that comes with an NFT on OpenSea.
"You now have people from the traditional real estate market coming in and saying 'how can I take what I know from the real world into the virtual world?,'" Kawamura said.
While Republic Realm is currently only open to credit investors, it soon hopes to be available to everyone in an open exchange. According to Kawamura, it's only a matter of time before the virtual real estate industry reaches its peak.
"It's the beginning of the virtual Renaissance," he said.
Source: Read Full Article