If you grew up in the U.K. in the 1990s and 2000s – as Priya Ahluwalia did – you'll remember the importance of certain sneakers. Depending on what tribe you subscribed to – skateboarding, BMXing, the football lads – you were almost certainly prescribed your signature sneaker as part of the expected uniform.
Pairs such as the adidas Originals Superstar captured the zeitgeist of the early 2000s, with its influence on skateboarding, basketball, casual culture, and streetwear resulting in almost all of us wearing a Superstar once in our life. To this day the style remains a staple in many sneakerheads' rotations, with collaborations from Blondey McCoy, Prada and Beyoncé putting the silhouette into the spotlight of hype once more. 
Its classically simplistic design lends itself well to being reinterpreted by designers, and although Priya Ahluwalia has been one of the many to put her own twist on the shoe, her love of the sneaker goes back much further. In this week's issue of Sole Mates, HYPEBEAST speaks to the London-born and based designer about her love for the Superstar, digging deeper into what sneaker culture means to her and how her experiences have made her the person and designer that she is today. 1 of 2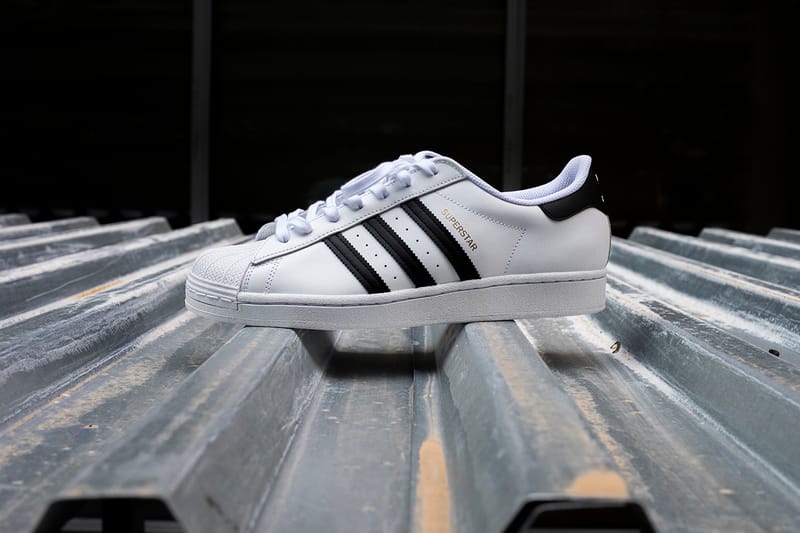 Eric Brain/Hypebeast2 of 2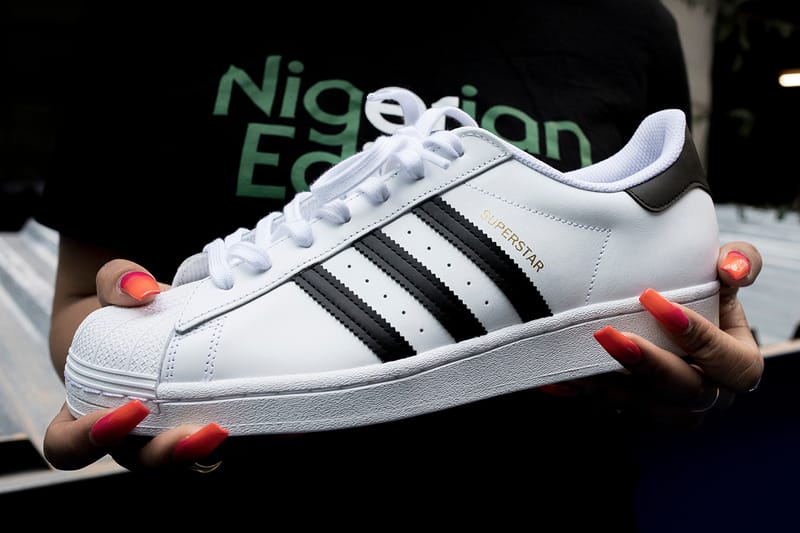 Eric Brain/Hypebeast
HYPEBEAST: Did you always know that you were going to be a designer?
Priya Ahluwalia: 100%. I never wanted to do anything else. For as long as I can remember, I was sketching, reading fashion magazines, and I loved shopping – not necessarily buying anything but just window shopping. I was enamored by people's personal style as opposed to runways. I loved the magic of shows but I found analyzing people in day-to-day settings more interesting. 
Trainers have always been a huge part of that. In the community that I grew up in, trainers were a really important way of expressing yourself, it was about showing off a little bit. 
What was popular in South West London when you were growing up in the 1990s and '00s?
Nike Tns, Dunks, Air Max 95s. 
These shoes captured contributed to the sneakerhead culture that we know today. Does this inspire you in any way?
It's more a mood thing. We haven't done in-house shoes but we are planning to do Ahluwalia footwear. At the moment we're in the design process, and when I think about shoes I'm thinking about how to build a character, or if we do a shoot or a show, it's "who is this person wearing Ahluwalia?" Who are they and what do they want to express?
Was there anything specific that got you into sneakers?
It's really hard to pinpoint one moment. I think people who don't care about shoes are insane. 
"If you see a man with bad shoes you aren't going to go on a date with him."
It's everything. Dating life: if you see a man with bad shoes you aren't going to go on a date with him. 
It's difficult to describe because I've always found it to be interesting and important. My mom has so many shoes it's ridiculous, and I've always been with her when she was buying and collecting them. 1 of 2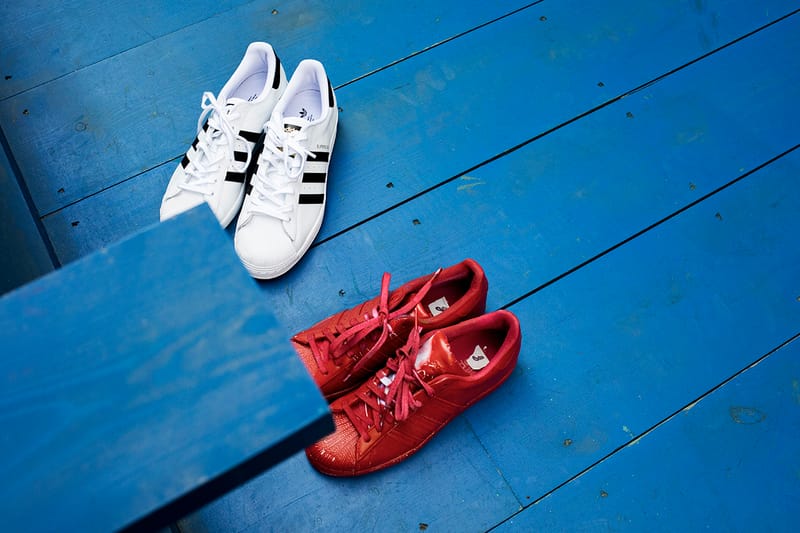 Eric Brain/Hypebeast2 of 2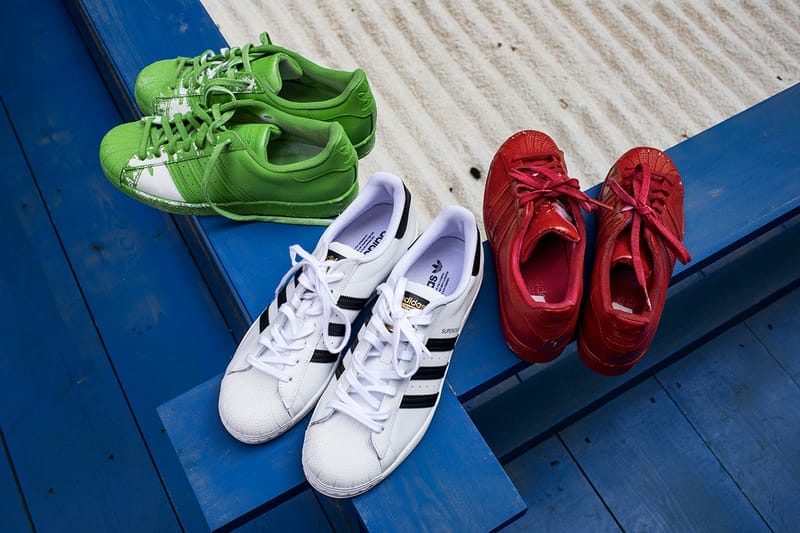 Eric Brain/Hypebeast
But aren't sneakers an important part of growing up, especially when it comes to the London scene?
I think it's a real status thing. If you're going out on a weekend and you've got the newest pair of trainers, everyone's going to be talking about it, looking at them. It strokes your ego to have nice shoes. As a teenager, when you've got nice trainers, it's a confidence thing – it can lead to conversation, it can mean you're accepted by certain people, and it's quite shallow if you think about it. But there's a community around trainers and it opens a lot of conversations. 
Your particular shoe of interest for Sole Mates is the adidas Originals Superstar. What is your connection to adidas?
I think I've had a pair of Superstars 15 times in my life. I've got a real affiliation for adidas tracksuits as well. I don't mix brands – if I'm wearing an adidas tracksuit I'll wear adidas trainers. It always has to match, that's how I feel. 
In terms of a sports sense, if I've got gym shoes on, they've normally been adidas as well. 
As someone who has a love for adidas, what did it mean to you to work with the brand in 2019 and 2020?
It came around so quickly after I launched the brand, it was about six months later. I got an email from the British Fashion Council saying that they wanted to discuss a project with me and they told me that it was with adidas, that Pharrell Williams and David Beckham had chosen me for the project, and I was blown away. I couldn't believe it. It sounds dramatic but it was a life-changing moment, and I mean that. 
I didn't know what I was doing in terms of doing a collaboration or ways of working, I was barely a professional. The team at adidas was amazing which made it even better. I went to adidas' innovation lab in Brooklyn, and they really supported me.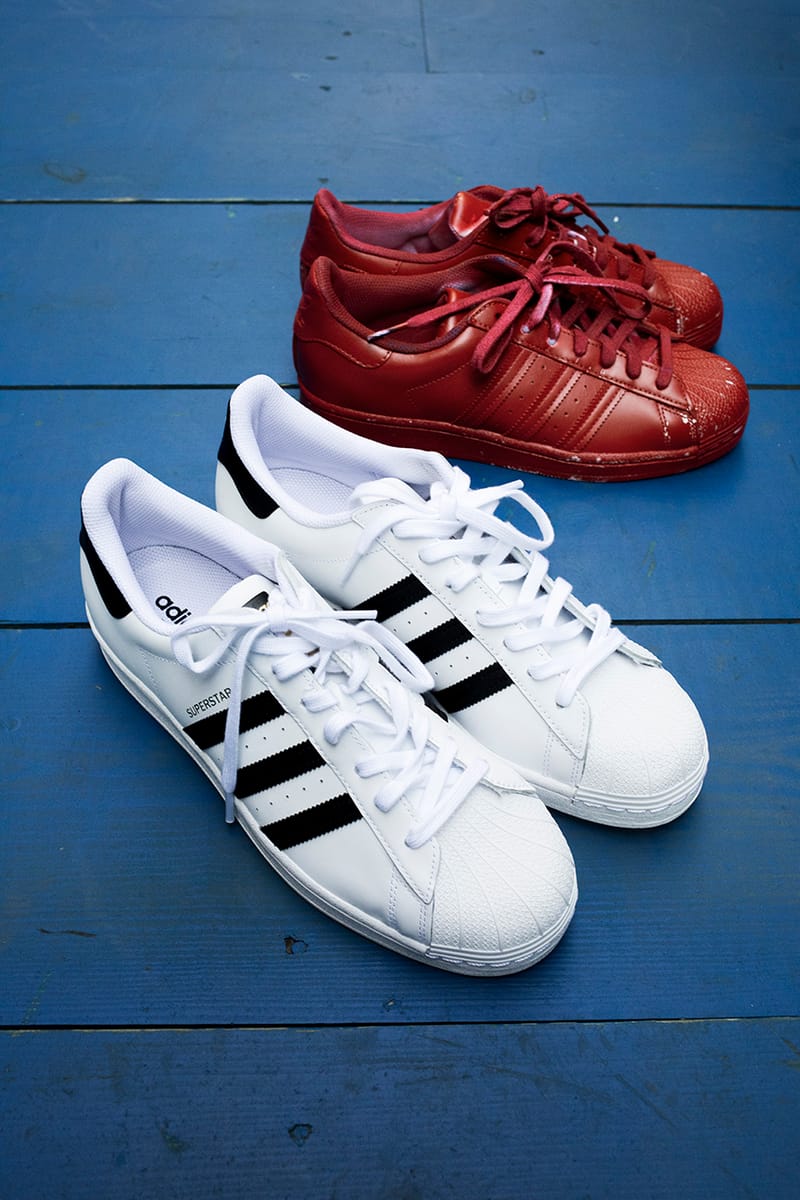 Eric Brain/Hypebeast
What does it mean to an emerging designer to be recognized and supported by adidas?
It's an honor and life-changing. It was the start of my brand in an accelerated way.
And did it teach you anything about the sneaker world?
Yeah, that it's crazy.
Sometimes you learn things on projects that you don't have the resources to use but you can bank the information instead. I banked it and I've put that into the shoe development for our collection. 
Your work is a combination of classic and contemporary design, much like a Superstar. Does that translate into your personal style?
I love the Superstar equally to the Ozweego, or the Samba. The Wales Bonner ones are great. I love the Samba with a thicker sole, it's a trainer that you can wear with anything from a dress to a suit. I've got those options of classic shapes, but I do like things like Nike and Jordan 1s, and equally a TN where it's more sculptural. 
If you were to collaborate with adidas again, what kind of direction would you take?
Keeping it very broad, I think the last collaboration was great but we were working with existing stuff. What I think would be nice is to have the opportunity to do a trainer collaboration where I'm pushing the silhouette or the base of the fabrications, the core of the shoe and playing with that a bit more.1 of 3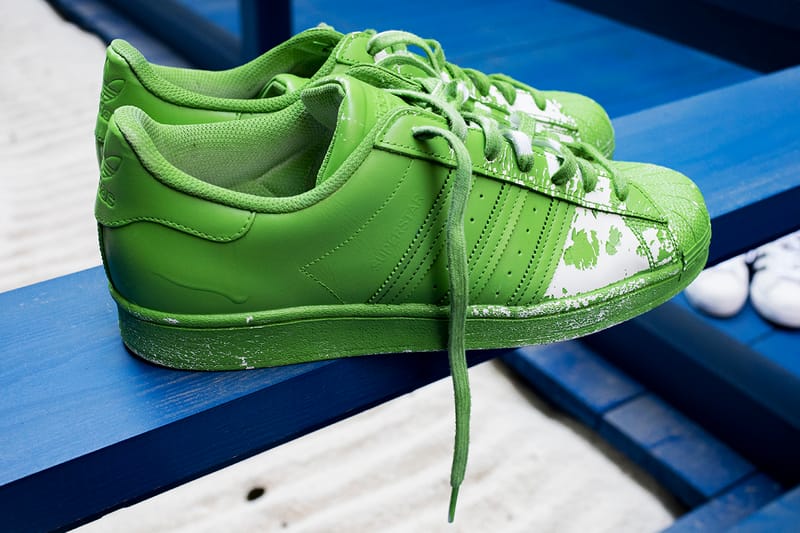 Eric Brain/Hypebeast2 of 3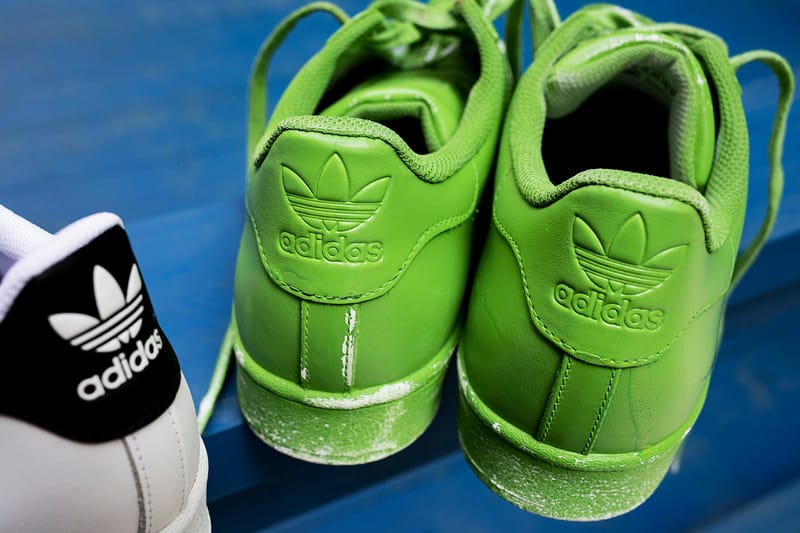 Eric Brain/Hypebeast3 of 3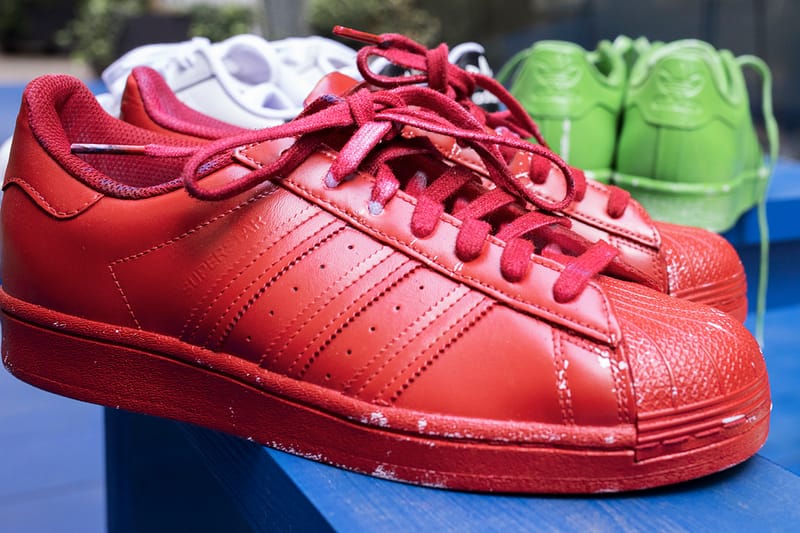 Eric Brain/Hypebeast
As a designer who's big on sustainability, what are your thoughts on the fashion and footwear industries and sustainability?  
The technologies that are being developed are great, adidas are doing 100% recycled shoes and all that stuff. 
But the next step is: people want to wear desirable trainers, they want to wear the style that they love and know, and the newest trainers on the block. The new technologies that big players are developing now need to be put into key styles; how can you update classic silhouettes to become more sustainable? I don't think it's just by doing PU or polyamide leathers, I think there are [other] ways to do sustainable leathers. 
Nothing is sustainable if no one wants to buy it. Give customers what they want but offer it in a planet-friendly way. Something the trainer industry does better than clothing is the drop model. I know it drives everyone mad that we have to sign up for trainers, we can never get anything and I'm in raffles all the time and I never win them, but having that limited run of trainers means that the value we're adding to these trainers is much higher than one trainer that is mass-produced. People want to keep them, cherish them, clean them, they want to be able to show them off, and when they don't want them anymore they sell them – [often] at a higher price. That's not good in some ways because reselling makes things more expensive, but it does build a culture of people cherishing shoes, which is a sustainable practice in itself. 
Looking back at what we spoke on earlier – kids from South London and their status symbol shoes – do you think there's something full-circle about all of this?
Yeah. I remember kids, even myself, cleaning our trainers with a toothbrush to get the marks out. My little cousin is younger and cooler than me, and when he takes his Jordans off he's stuffing them to get rid of the creases. I think that's something that's still there and I think it's nice to keep your shoes special.
Source: Read Full Article