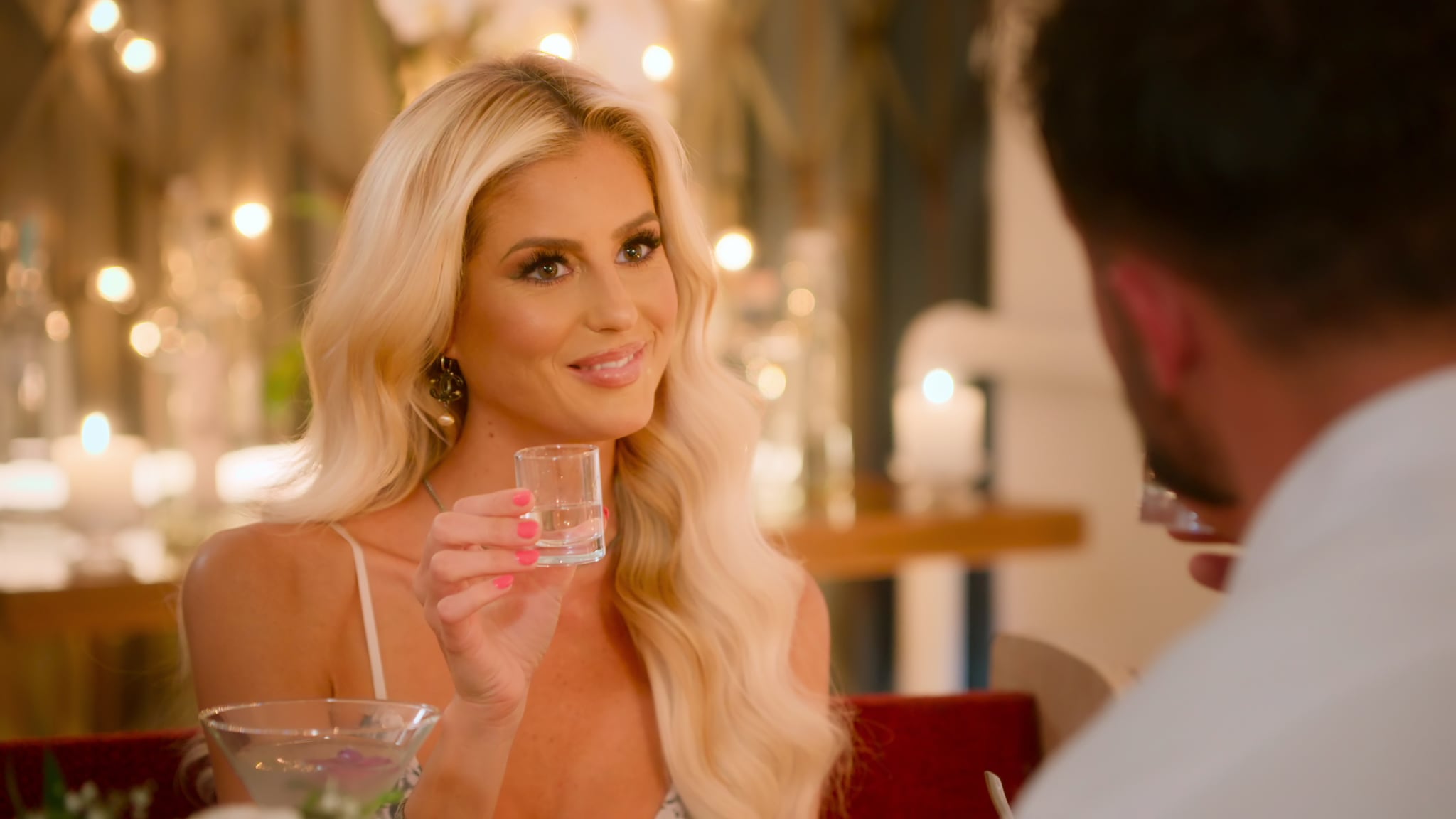 Emma Hernan's love life is arguably becoming a hotter topic of conversation than Chrishell Stause and Jason Oppenheim's brief romance following the season five premiere of "Selling Sunset." By now, you've probably heard about Hernan's flirty encounter with Ben Affleck on Raya, which he has since denied. Either way, Hernan should probably be grateful that she and Affleck never met IRL — or else she may have never gone out with Micah, the property developer who catches her eye in season five. (Micah's last name is never revealed on the show, nor on his Instagram.) Fans have been shipping this real estate dream couple ever since.
In the third episode, Hernan meets Micah while previewing a Beverly Hills property that's still in development. Micah, who is overseeing the multi-million-dollar project, takes her on a tour of the estate. It's clear right away that the two are drawn to one another, both physically and intellectually. However, due to the nature of their relationship, Hernan admits that she's hesitant. "I never flirt with clients. I am always strictly business, but . . . it's hard not to flirt with Micah," she says.
After bonding over their similar upbringing, and passion for entrepreneurship and real estate, Micah asks Hernan out on a date. Episode five picks up with Micah giving Hernan a private tour of his new mezcal bar and kitchen. Their date night concludes with a mezcal tasting. In a sexy twist, every mezcal has the word "kiss" in its name.
Hernan quickly begins to reconsider her position on keeping the relationship strictly professional. "I usually don't mix business with pleasure, but Micah's a little bit different. We had like one or two meetings and I was like, 'Oh, my god. Not only is he attractive and successful and confident, but we actually have a lot in common,'" she says. "I mean, basically he's just, like, check, check, checking every damn box."
Source: Read Full Article