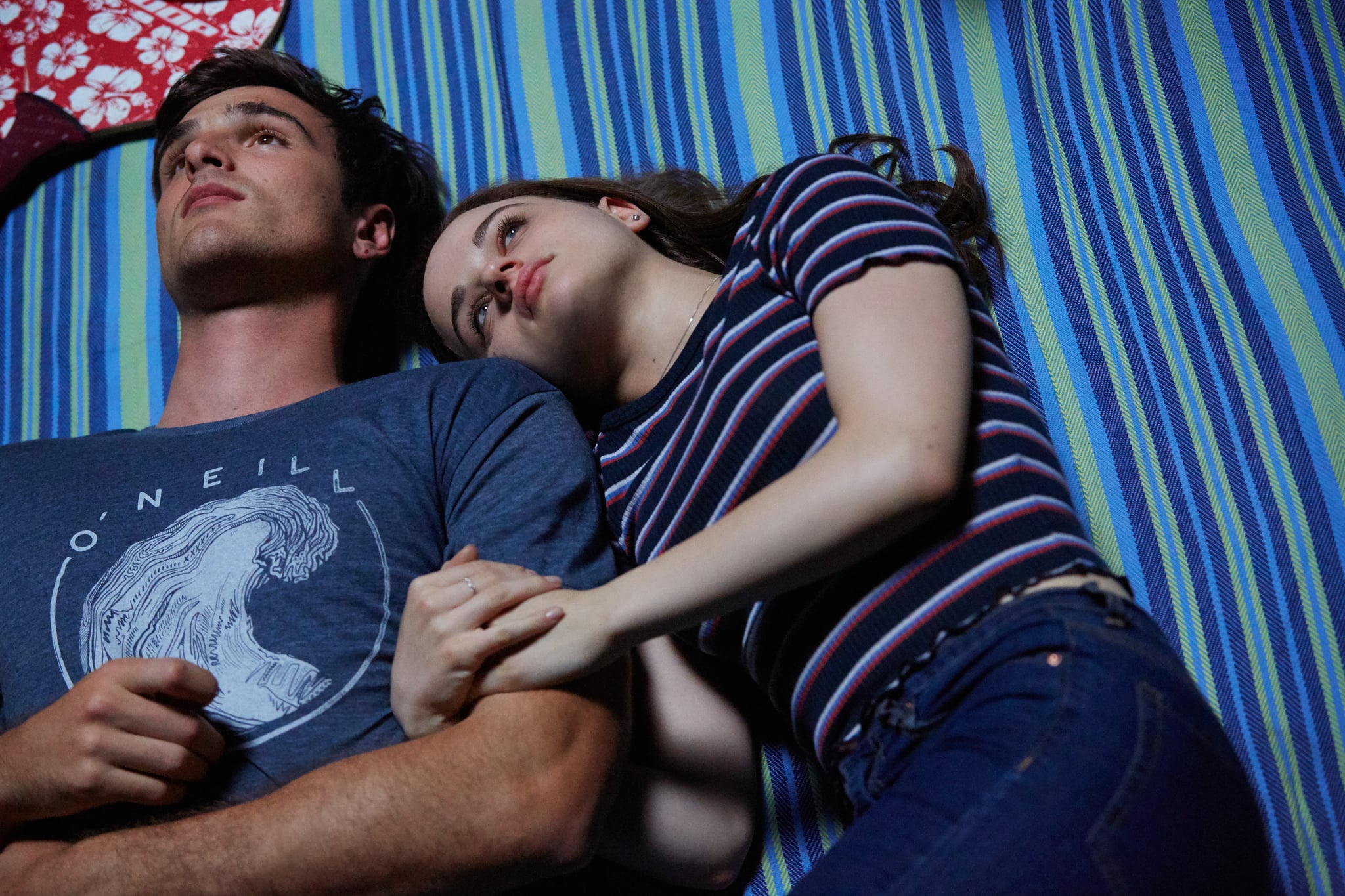 Elle Evans (Joey King) has some big decisions to make before she heads off to college, starting with which campus she wants to call home for the next four years. Will she follow friendship rule No. 19, "Always go to the same school as your bestie," or will she move to Boston with her hunky boyfriend, Noah (Jacob Elordi)? If she chooses Berkeley, will she and Noah's relationship survive another year of long distance? And then, of course, there's Marco (Taylor Zakhar Perez), who's still vying for Elle's heart. Elle has a lot to sort through in The Kissing Booth 3, and with so many life changes on the horizon, you might wonder if we'll see a fourth movie with Elle at her selected college.
Sadly, the third film will be the final installment in The Kissing Booth series. In Netflix's 2021 film preview, King confirmed that The Kissing Booth 3 is where Elle, Lee (Joel Courtney), and Noah's story ends. "I love seeing an incredible story come to an end," King teased, as scenes from the film played in the background.
Leading up to The Kissing Booth 3 premiere, the cast as well as the film's official Instagram account have shared throwback photos and videos from the set, calling the third movie "the end of an era." Last month, Courtney doubled down on that sentiment, when he shared the most recent trailer on Instagram and told fans that this would be the final film in The Kissing Booth franchise. "I am SO excited for you all to see it," Courtney wrote. We may still be in denial that we'll never see Elle riding on the back of Noah's motorcycle again, but it looks like rumors of a fourth Kissing Booth are just that — rumors. This is a movie about high schoolers, after all, not college students.
The Kissing Booth 3 hits Netflix Aug. 11, and you won't want to miss this funny, heartwarming high school trilogy come to an end. What new rules will Elle and Lee make (and break) this time?
Source: Read Full Article