Casio has collaborated New York fashion label Rag & Bone on a pair of A1000 digital watches, celebrating its 20th anniversary and showcasing its "brand of downtown cool".
The new A1000RCB-1B and A1000RCG-8 – based on one of Casio's earliest digital watches – are finished in sandblasted, monochromatic matte black and gun metal shades, respectively.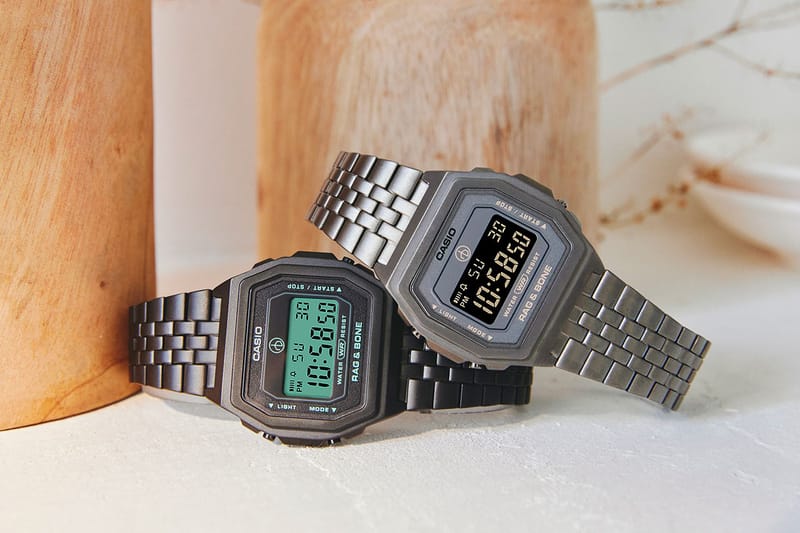 The watches' thin octagonal case is secured to the wrist with a five-row solid metal bracelet, while the 'rag & bone' sits on a textured frame below the sapphire crystal LCD display.
As well as displaying the time, the watches feature date, stopwatch and alarm.
The A1000RCB-1B and A1000RCG-8 are out now via Casio, priced $250 USD.
Elsewhere in watches, Audemars Piguet drops one-off Royal Oak chronograph for charity.
Source: Read Full Article