Futura and Modernica just get one another. With an assist from ICNCLST, they've pushed out three co-created collections since first linking in 2018. Now, they're back for a fourth go-around with some striking offerings. Releasing as part of Modernica's "Artist Series," the pieces include a day bed sofa, Modernica's familiar Ox chair and Split Rail chair, a dog bed and a custom pillow. They're also extremely limited: each item is individually numbered from 5 to 50 and comes with a Futura plaque of authenticity. The custom Ox chairs are each hand-signed by Futura as well.
1 of 6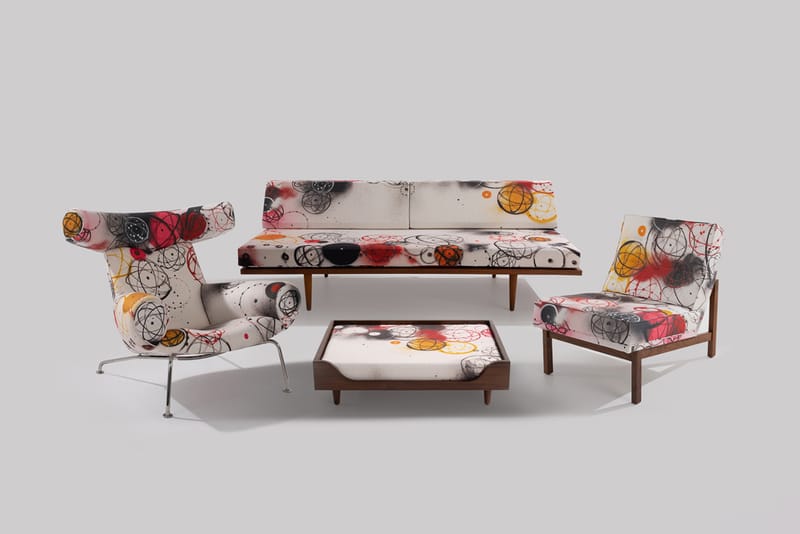 Modernica
2 of 6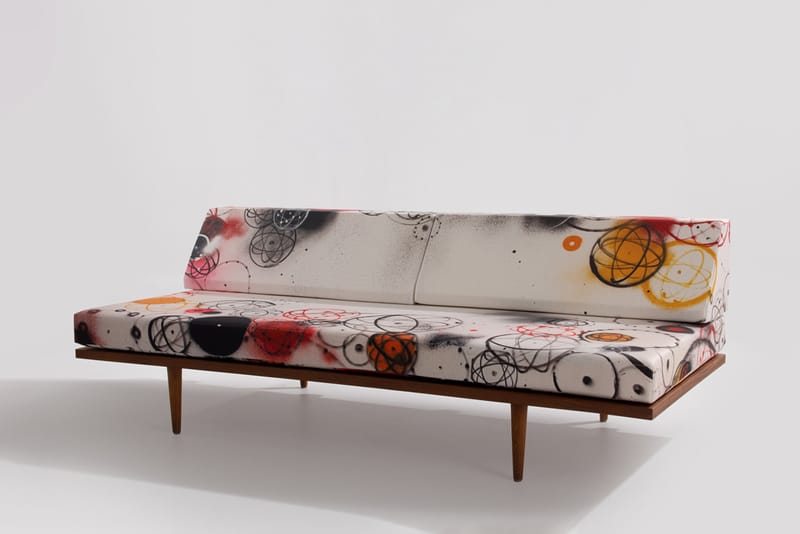 Modernica3 of 6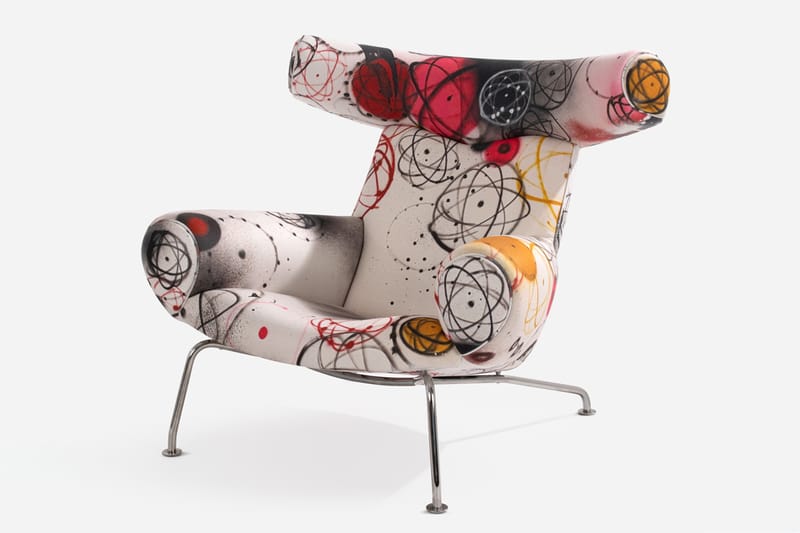 Modernica4 of 6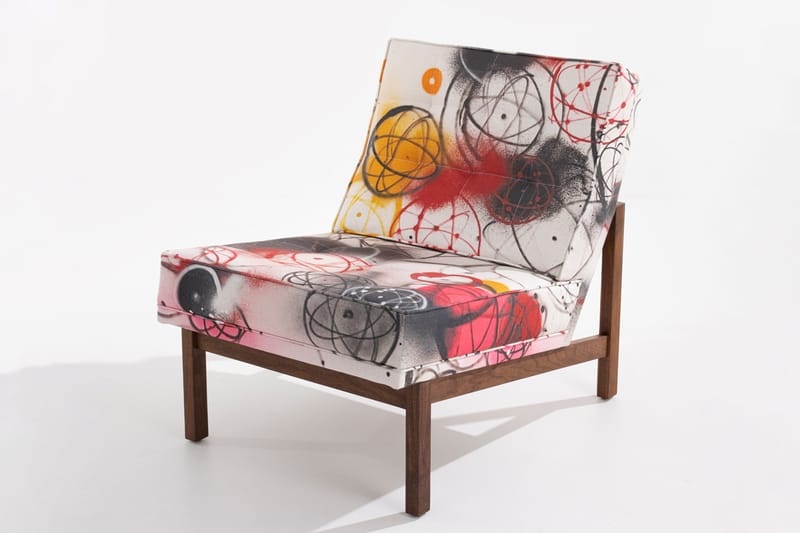 Modernica5 of 6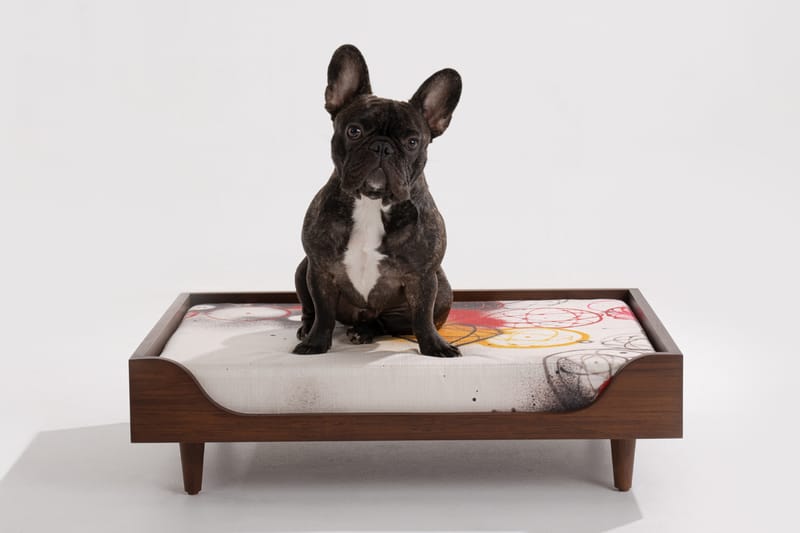 Modernica6 of 6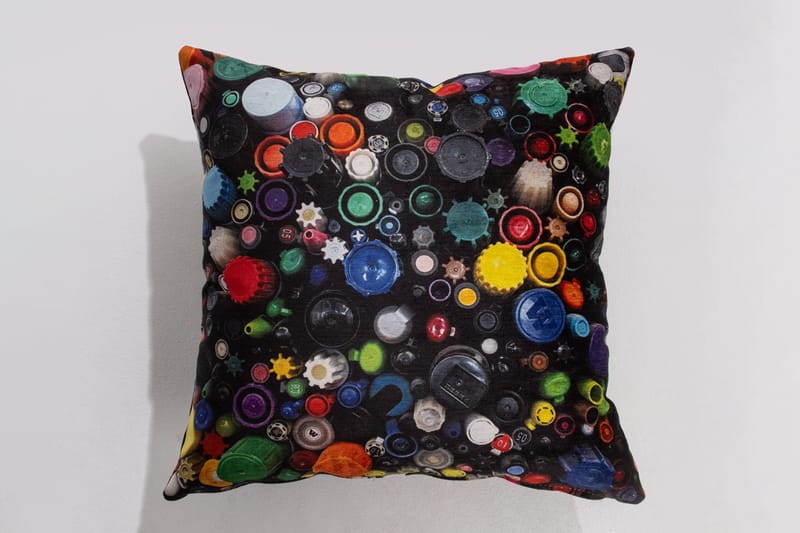 Modernica
Past collaborations between Futura and Modernica have used everything from the artist's Pointman figures to his abstract spray paint streaks and outlined circular saws, but these offerings make use of his signature atom graphic for the first time, which is displayed in black, red and yellow across each piece's white base. The couch, Split Rail chair and dog bed are trimmed with dark brown wood, while the Ox Chair opts for silver metal legs to play further into its futuristic (no pun intended) look. The only visual outlier is the pillow, which is dressed in a full-color collage of spray paint can tops and paint marker tips. Each piece offers an element of sustainability as well, as it's constructed from repurposed materials.
"Futura's complete understanding of our process and his close participation in our craftsmanship has created a seamless melding of the two phenomena," said Jay Novak, Modernica's co-founder. For his part, Futura let the work speak for itself, simply saying he's "thrilled" with the collection and is looking forward to sharing it with the public.
The latest Futura x Modernica collection will be available exclusively through a pop-up in Modernica's LA showroom, located at 7366 Beverly Boulevard and opening on October 29. Prices range from $175 USD for the pillow to $11,000 USD for the Ox Chair.
For more from the art world, check out Tom Sachs' latest print, created in conjunction with Avant Arte.
Source: Read Full Article