London's Serpentine gallery has announced that its next pavilion will be designed by Lebanese-born, Paris-based architect Lina Ghotmeh. Her project, which marks the 22nd iteration of the pavilion, will be unveiled in June 2023, and is based on the concept of "future archaeology".
Ghotmeh has named her pavilion "À Table", referring to the French call for everyone to sit at the table together. She hopes the design, which will be inspired by nature and take its form and materials from the surrounding grounds and tree canopies, will foster conversation and a sense of community. "À table is an invitation to dwell together, in the same space and around the same table," she says. "It is an encouragement to enter into a dialogue, to convene and to think about how we could reinstate and re-establish our relationship to nature and the Earth."
The architect follows in the footsteps of many critically acclaimed designers, architects and artists, who have been taking on the task annually since 2000. The first of these was the late Zaha Hadid, and the most recent, the artist Theaster Gates.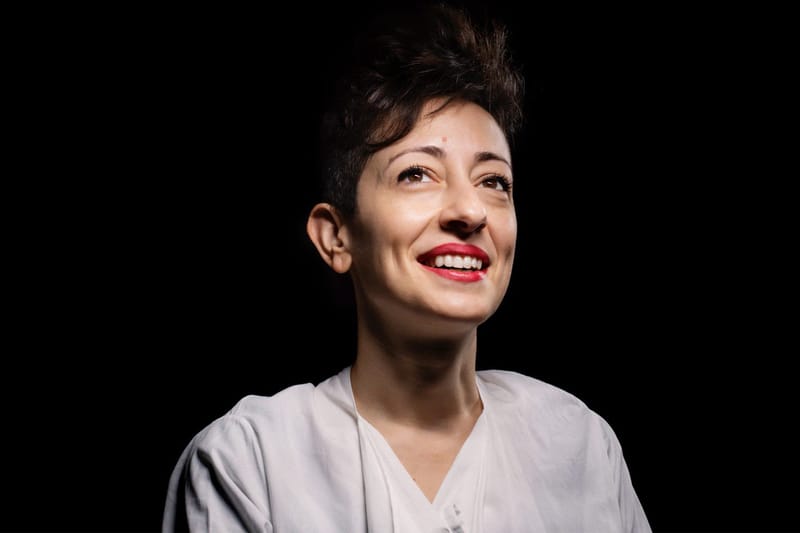 Lina Ghotmeh, Photo by Gilbert Hage
The structure is set to be built with low-carbon materials, with its form appearing as a skeleton. Locally sourced wood will be used to create a pleated roof, with an aperture in its center allowing light to flood throughout. In addition, Ghotmeh has designed the structure to be completely dismantlable and adaptable – allowing it to move on to a new home after its time at the Serpentine.
Across the year, the space will play host to live events and the gallery's curated "Park Nights" program. Bettina Korek, Chief Executive of the Serpentine, and Hans Ulrich Obrist, Artistic Director, added: "Ghotmeh's design for À table draws on natural elements that reflect its surroundings in Kensington Gardens and expands on our mission of creating connections between architecture and society by promoting unity and togetherness in its form and function."
"As Etel Adnan once told us, The world needs togetherness, not separation," they add. "Love, not suspicion. A common future, not isolation."
Take a look at the renders of the design above, and for more architecture – check out this recreation of the Pantheon, which has just been unveiled at Melbourne's NGV.
Source: Read Full Article