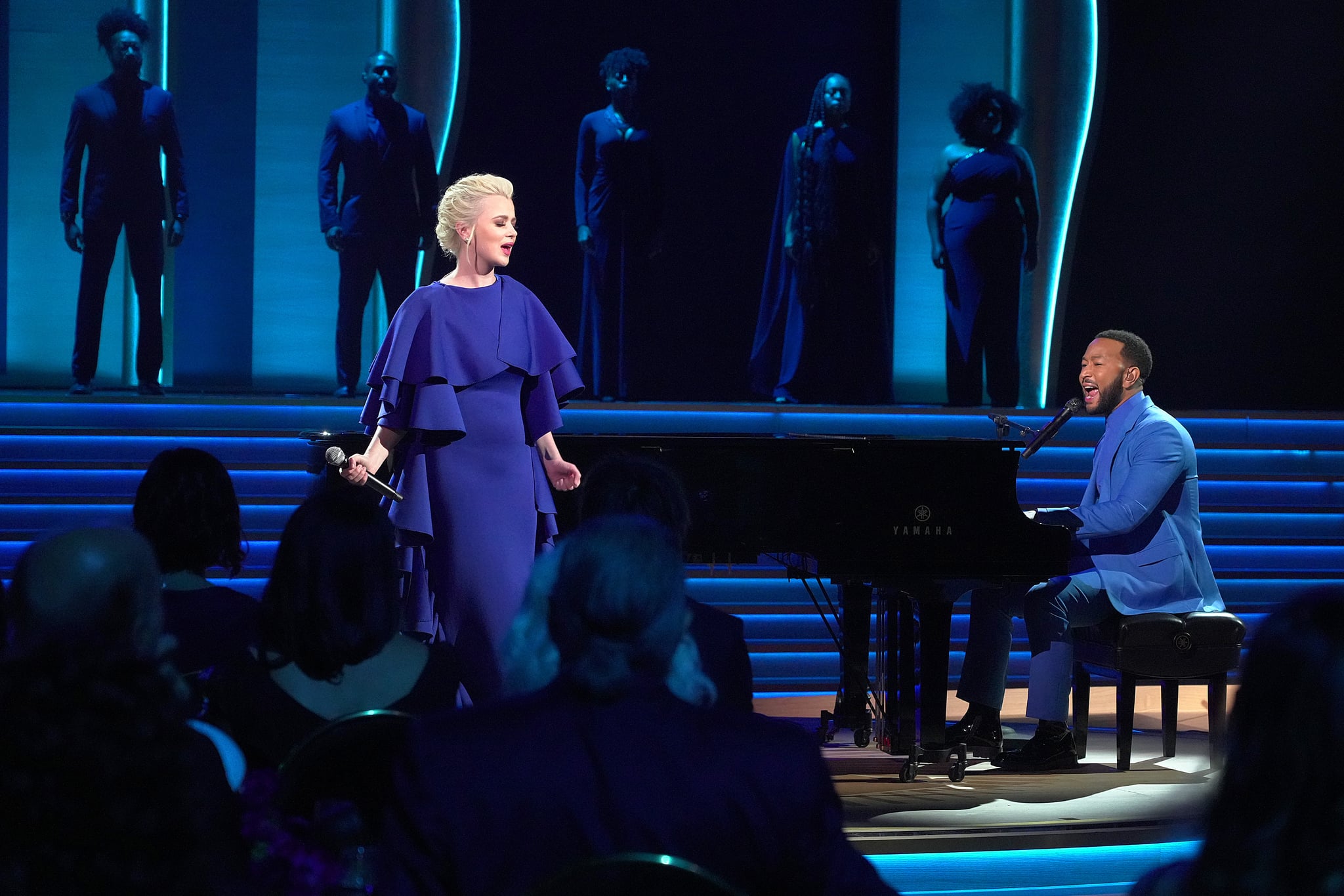 Image Source: Getty / Kevin Mazur
Content warning: This post contains imagery related to war.
John Legend took to the Grammys stage to stand with the people of Ukraine amid the war with Russia. During the award ceremony on April 3, the 12-time Grammy winner performed his new song, "Free," for the first time while playing the piano. He was joined on stage by musician Siuzanna Iglidan, who's from Odesa, Ukraine; singer Mika Newton, who's from Burstyn, Ukraine; and poet Lyuba Yakimchuk, who fled Ukraine and her home town in Donbas just days prior. It was a beautiful performance, which received a standing ovation from the crowd and finished with a message on the screen directing viewers to a donation page.
Prior to the performance, Legend was introduced by Ukrainian President Volodymyr Zelenskyy, who shared a prerecorded message about the current state of his country and how important it is to speak out about the war. "The war, what is more opposite to music?" he says. "The war doesn't let us choose who survives and who stays in eternal silence. Our musicians wear body armor instead of tuxedos. They sing to the wounded, in hospitals, even to those who can't hear them. But the music will break through anyway. We defend our freedom. To live. To love. To sound . . . Support us in any way you can, but not in silence."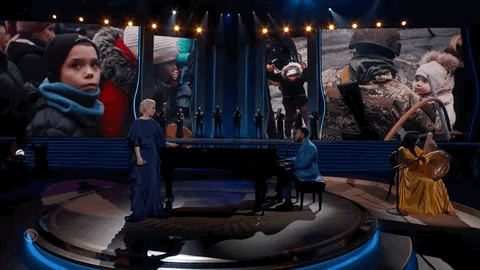 Image Source: CBS via Giphy
Source: Read Full Article