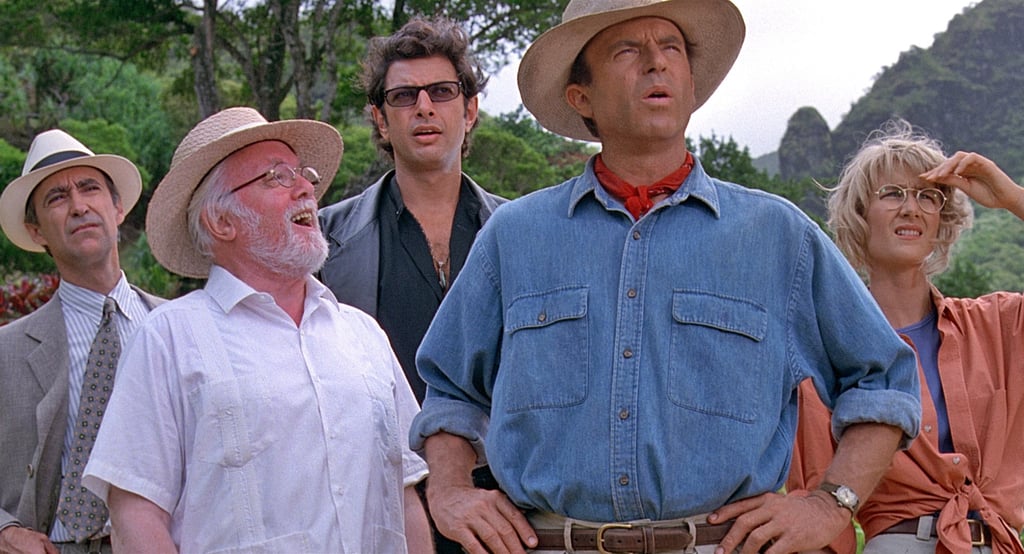 It's Been Almost 30 Years — Let's Catch Up With the Original "Jurassic Park" Cast

The popular 1993 film "Jurassic Park" is one of those movies that define a generation. Those of us older millennials who were children when it came out remember how terrifying it was to watch people get chased by dinosaurs yet deep down wish that dinosaurs were actually still real and in a far-off place we could visit. The Steven Spielberg-directed movie also birthed one of the most famous theme songs, courtesy of John Williams, which is still instantly recognizable.
Since the first film, there's been a handful of sequels, with the cast ever-changing, bringing in new faces but never forgetting the originals. The upcoming "Jurassic World Dominion" is the sixth and presumably final installment to the franchise, so it only makes sense for the core three characters from the first film to return. Sam Neill, Laura Dern, and Jeff Goldblum will all make a triumphant return together to the franchise for the first time since 1993. You can see it all come together when the movie arrives on June 10, but in the meantime, take a look back at the big three as their characters in 1993 and find out what they've been up to since then.
Source: Read Full Article