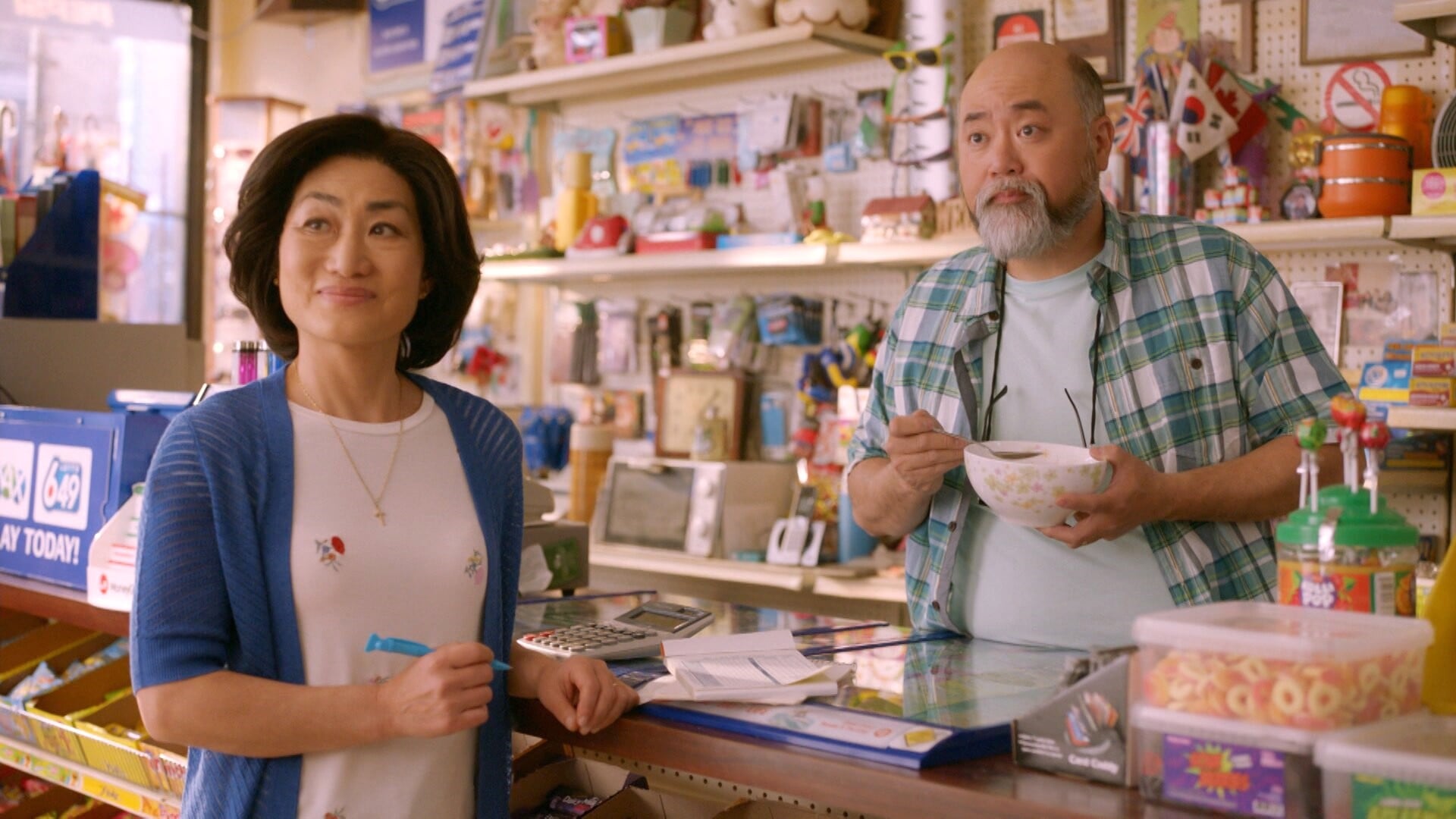 There's good news and bad news when it comes to the heartfelt and hilarious comedy Kim's Convenience. The good news is, its fifth season should be arriving on Netflix in only a matter of weeks. The bad news? The fifth season will also be its last.
According to TVLine, the fifth and final season is expected to arrive on Netflix "shortly after" the series finale airs on April 13 on the CBC in Canada. This follows the pattern of similar deals that Netflix frequently has with its licensed titles, with new seasons arriving on the streaming platform within just weeks of their linear network finales. In previous years, Kim's Convenience has waited a very short time between airing its season finale on CBC and the whole season dropping on Netflix internationally. For instance, the fourth season aired its season finale on March 31, 2020, and the entire fourth season arrived on Netflix the very next day, April 1! It remains to be seen whether season five will have a similarly small lag time, but it seems pretty likely at this point.
The fifth season is even more anticipated than before, after the news that this season will the show's last. Despite having initially been renewed up through a potential sixth season, the show's producers announced on March 8 that season five would, in fact, be the last one, with the show's two co-creators, Ins Choi and Kevin White, moving on to other projects.
"To our amazing fans: Authenticity of storytelling is at the center of the success of Kim's Convenience. At the end of production on Season 5, our two co-creators confirmed they were moving onto other projects. Given their departure from the series, we have come to the difficult conclusion that we cannot deliver another season of the same heart and quality that has made the show so special," the producers wrote in a statement on the show's social media accounts.
"Kim's Convenience has meant so much to our cast, writers, crew, and audiences around the world," the statement continued. "Despite the restrictions and complications of shooting during the pandemic, Season 5 is our finest season to date. It's been a privilege and a very great pleasure to work with the Kim's family of gifted writers and performers for the last five years. Thank you to our fans for the love and support you've given this show."
Netflix is one of the factors behind the international success of Kim's Convenience. After succeeding and winning accolades in Canada over the first few years after its 2016 debut, the show was licensed by Netflix in 2018, where it took off and found even more fans among a new international audience. We're super disappointed that the story of the Kim family is getting cut short, but hopefully we'll at least be able to find out how their story ends as soon as possible!
Source: Read Full Article