On Friday, Brody Jenner and wife Kaitlynn Carter Jenner announced that they'd decided to separate one year after tying the knot in a lavish Indonesian ceremony.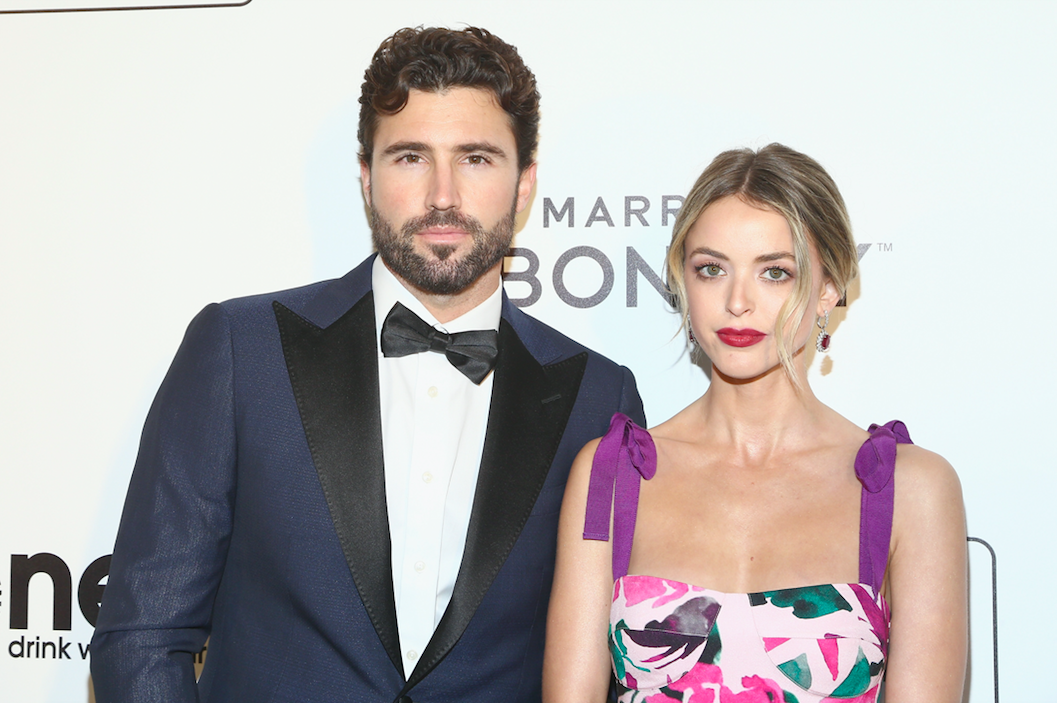 A representative for the couple told E!: "Brody Jenner and Kaitlynn Carter have decided to amicably separate. They love and respect one another and know that this is the best decision for their relationship moving forward."
It's since been reported that the pair, who have been together since 2014, never obtained a marriage license in the US after the nuptials and so weren't legally married.
https://instagram.com/p/BnC0ffNFaJ6/
Sources have also suggested that Brody, 35, and Kaitlynn, 30, have had "issues for years", over many things but especially their difference in opinion about having children.
But anyone who's been watching The Hills reboot, New Beginnings, will know that Brody and Kaitlynn's rocky relationship has been a central storyline across the first six episodes. So, here are all of the scenes which have pointed to struggles in their marriage so far.
https://instagram.com/p/BYmOLSrlOgk/
The issues began in the first trailer for the show, which was released in June, and saw the pair butting heads over Brody apparently telling somebody that they had an open relationship.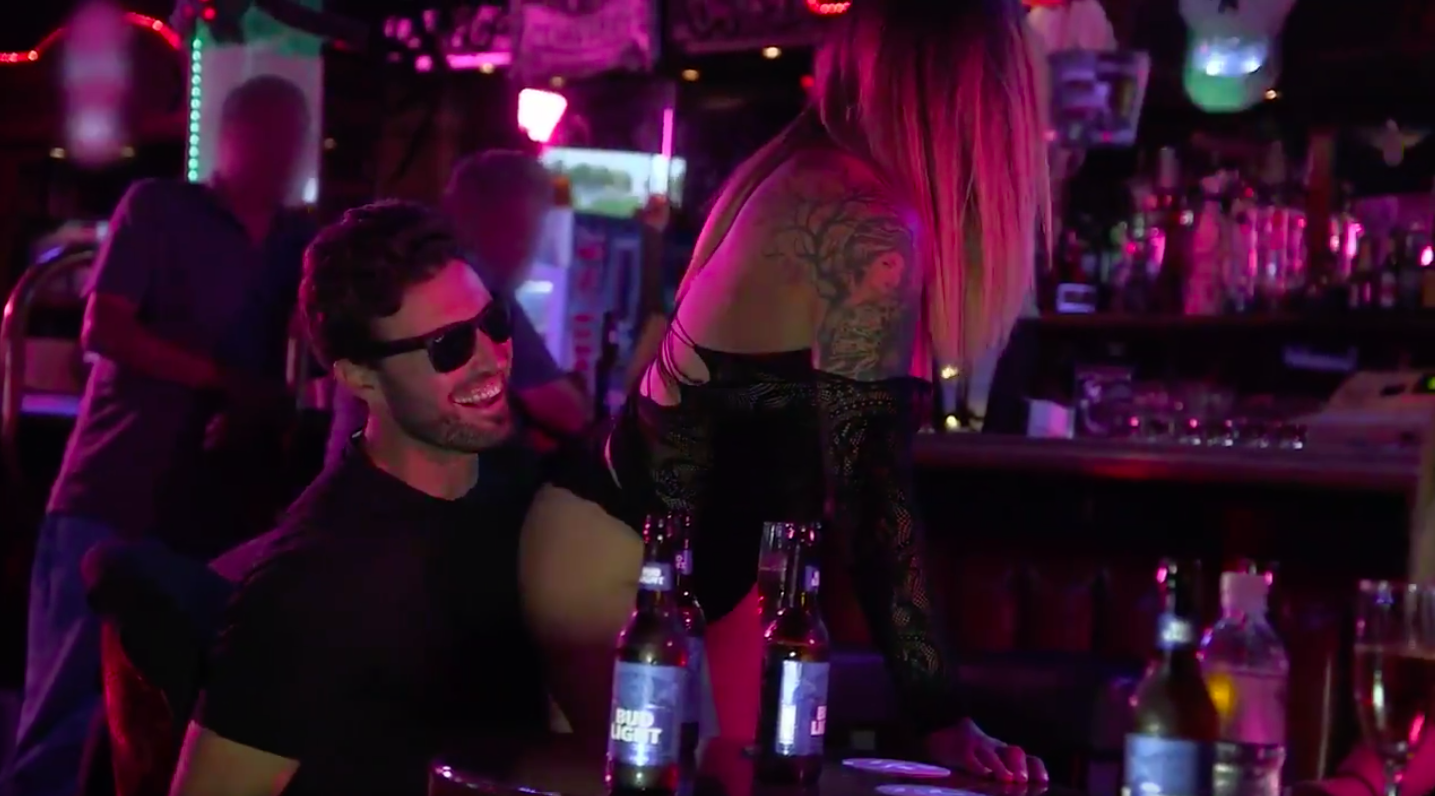 In a clip from the trailer which is still yet to air, Brody can be seen getting a lapdance, before it cuts to a scene where Kaitlynn says to him: "You said to her last night that we have an open relationship." He responds: "We're not talking about this any more."
Then, in the first episode of the season, Brody opened up about his marriage for the first time, revealing that their relationship was still full of "ups and downs" even after tying the knot.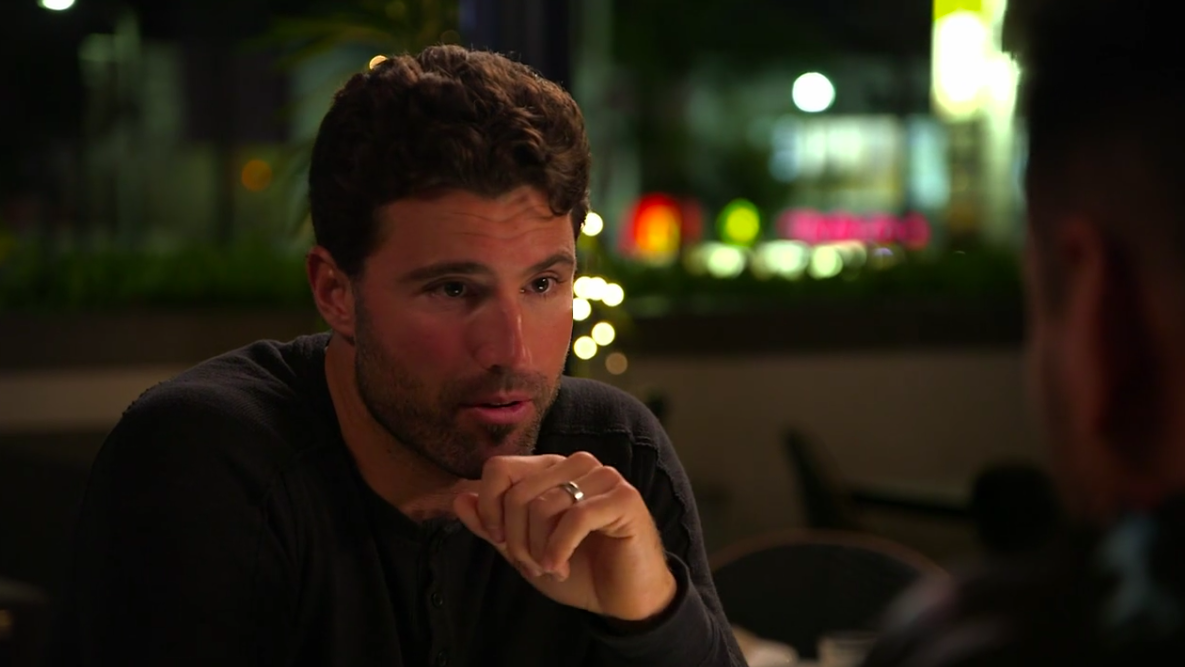 Speaking to his friends Spencer Pratt and Frankie Delgado, Brody said: "Married life has its ups and downs. It's the normal bickering. Putting a ring on your finger doesn't all of a sudden mean the relationship is different. She wants kids, I want kids, but I'm not in a hurry to have kids. Having kids is a massive responsibility and you both know it."
In another conversation with Justin Bobby later in the episode, Brody said that marriage was "tough" and "a lot of hard work".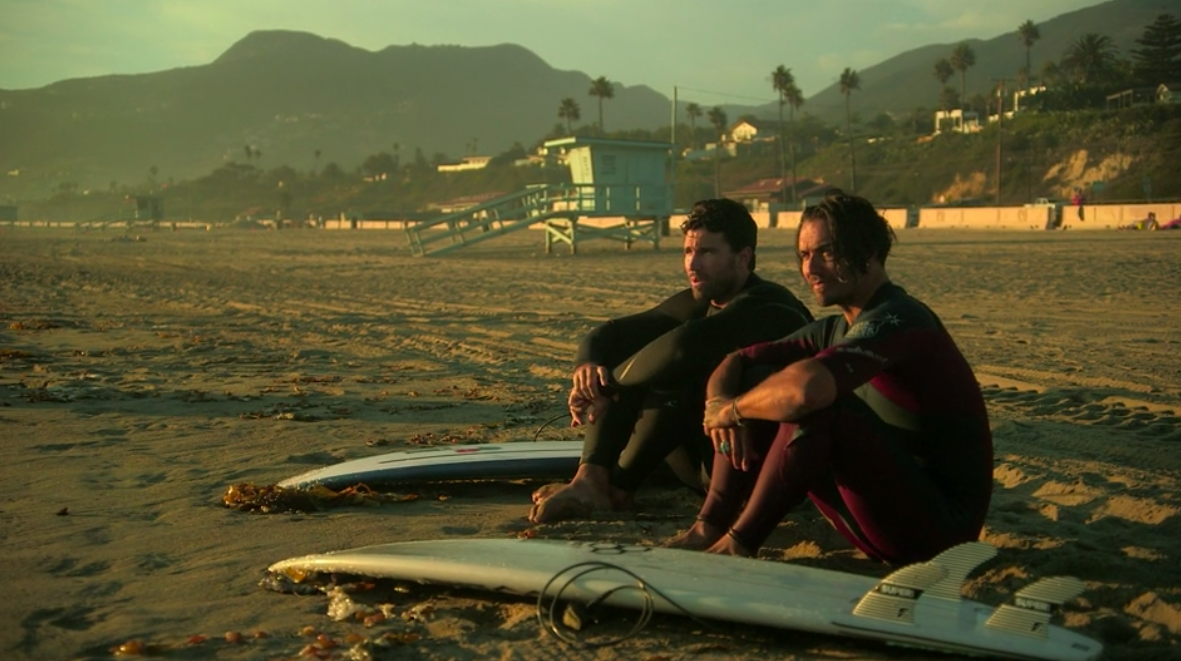 He said: "Marriage? It's going. I was still messing around with other girls when we first met, to be honest. Marriage is tough. She puts up with a lot. It's a lot of work, I'll tell you that."
And when he was asked during a testimonial whether he "missed his single days", Brody responded: "Is that a trick question?"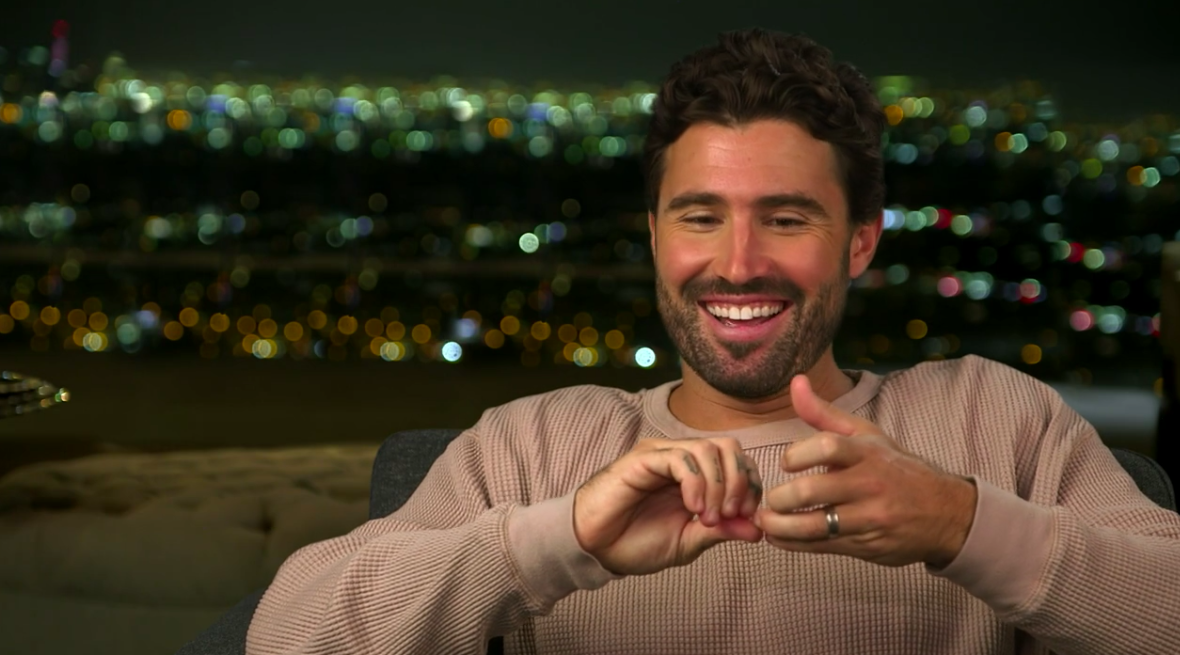 He went on: "A lot of times when you have a wife, you've gotta check in. There's certain elements of the absolute freedom aspect of being single that I don't miss, but I'm like, 'Oh, that was a lot of fun.' But to be honest, more than any nightclub, more than any bro-sesh, being at home with my wife…is my favourite thing to do."
One of the biggest talking points of the first episode, though, was the aftermath of an argument between Brody and Kaitlynn which had escalated so badly that he ended up sleeping in his car. The next morning, he branded her a "psychopath" and a "nightmare".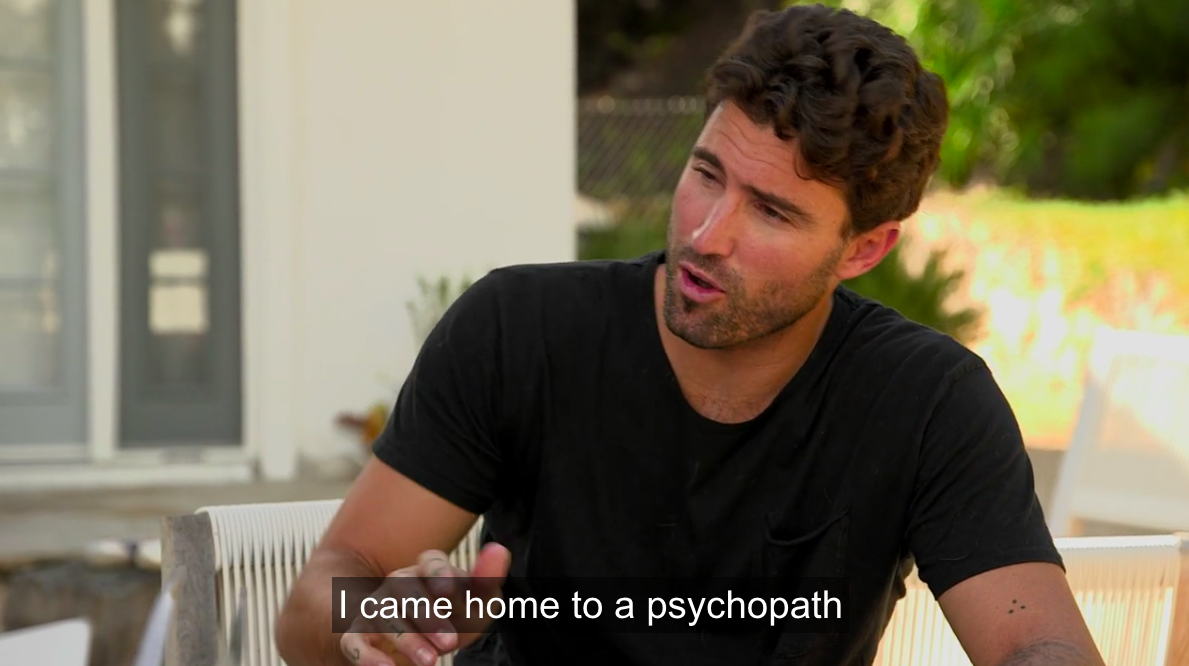 Over breakfast, Kaitlynn asked him how he'd slept. Brody responded: "I didn't just come home and decide to sleep in a car. I came home to a psychopath yelling and screaming at me because I came home at a certain time. You were a nightmare."
"You don't think that's, like, the rudest thing you could say?" Kaitylnn responded, "You know I hate it when you say stuff like that."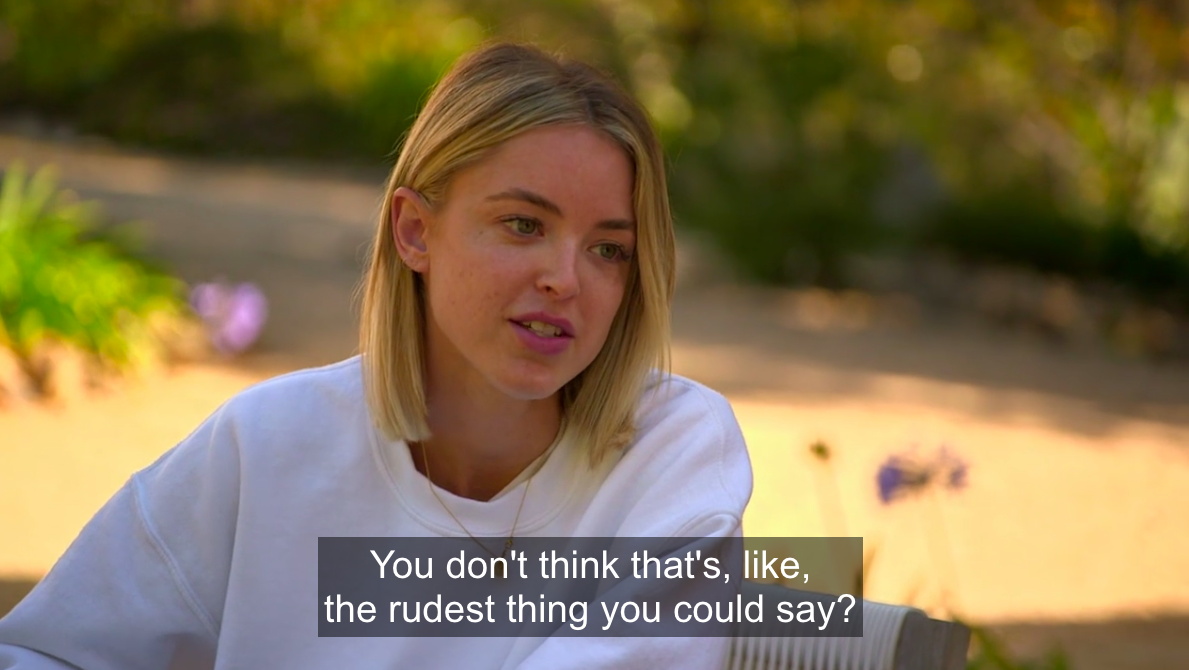 In his testimonial, Brody explained that he was out late for work. He said: "My job is at a nightclub, DJ-ing pretty much every single weekend. Sometimes the partying, it can be fun. When she goes out with her girlfriends and stays out late, I condone that. I think it's fine. But when I do it, it can be a problem for her."
Brody then asked Kaitlynn why she'd got so angry with him for coming home late.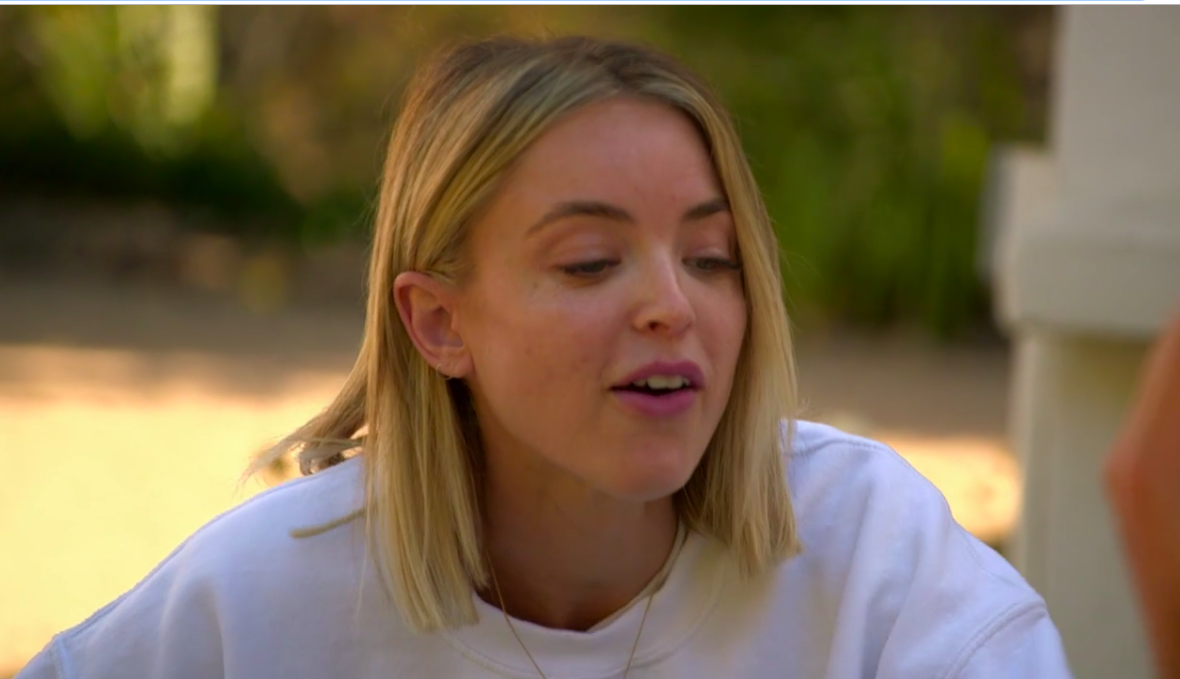 Kaitlynn replied: "If you tell me that you're gonna be back at two o'clock in the morning, I wake up when I feel like it's later than that, and if you're not there and I look at my clock and it's later, then I freak out. I spend the whole time that you're not back worrying about where you are."
Visibly irritated, Brody responded: "Oh my god, you're giving me anxiety, please stop. You knew where I was, come on. Who cares? Next time, if I'm gonna come back late and I'm trying to sleep, you don't need to come in and yell at me. I went to the truck to go and sleep because I was terrified of you."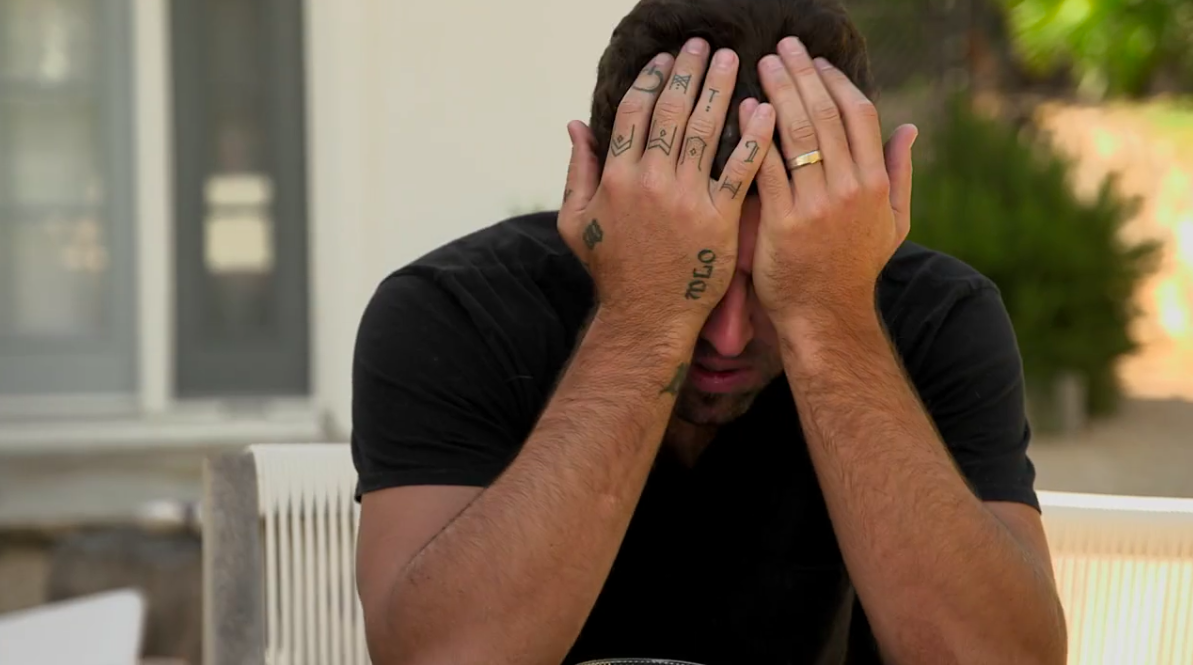 Brody then moved the conversation on to the topic of kids, asking Kaitlynn how they'd handle these types of situations with children in the house, before saying he was "terrified" of becoming a father.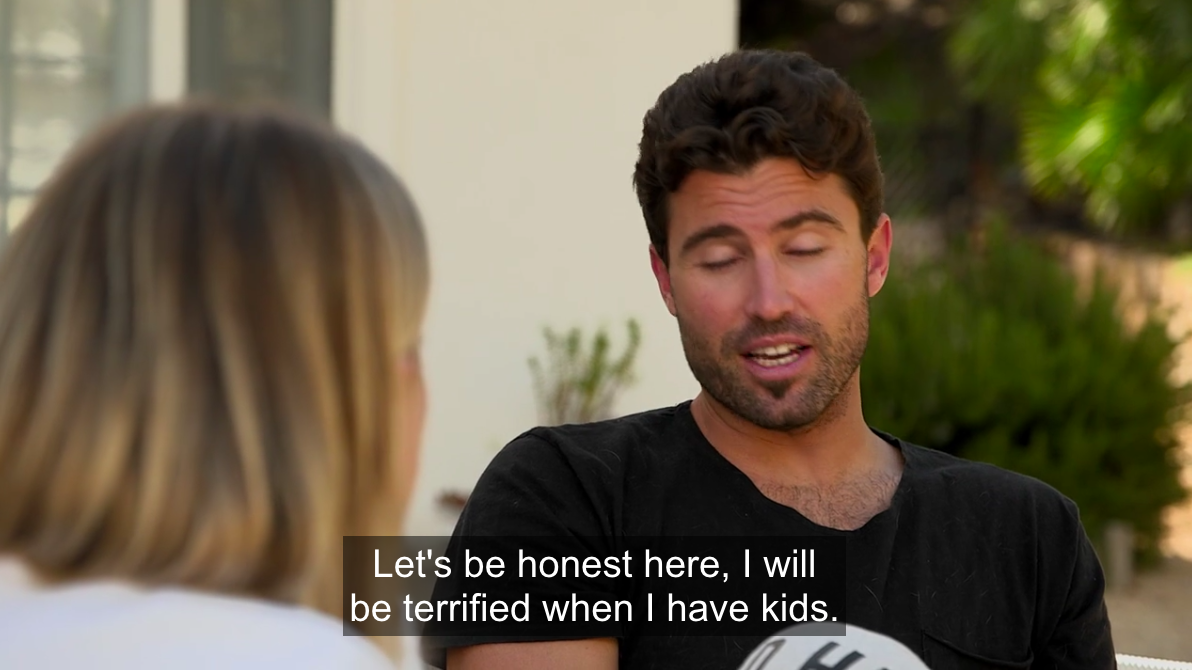 "What are we gonna do when we have kids?" he asked. Kaitylnn responded: "Well, I'm hoping you won't be playing hide-and-go-seek from our kids." He replied: "Let's be honest here, I'm gonna be terrified when I have kids." Kaitlynn then said: "I think you're gonna like it more than you think," to which he responded: "You've lost your mind."
And in his testimonial, Brody said he was convinced that the main reason Kaitlynn wanted kids was so that he would "change" his lifestyle.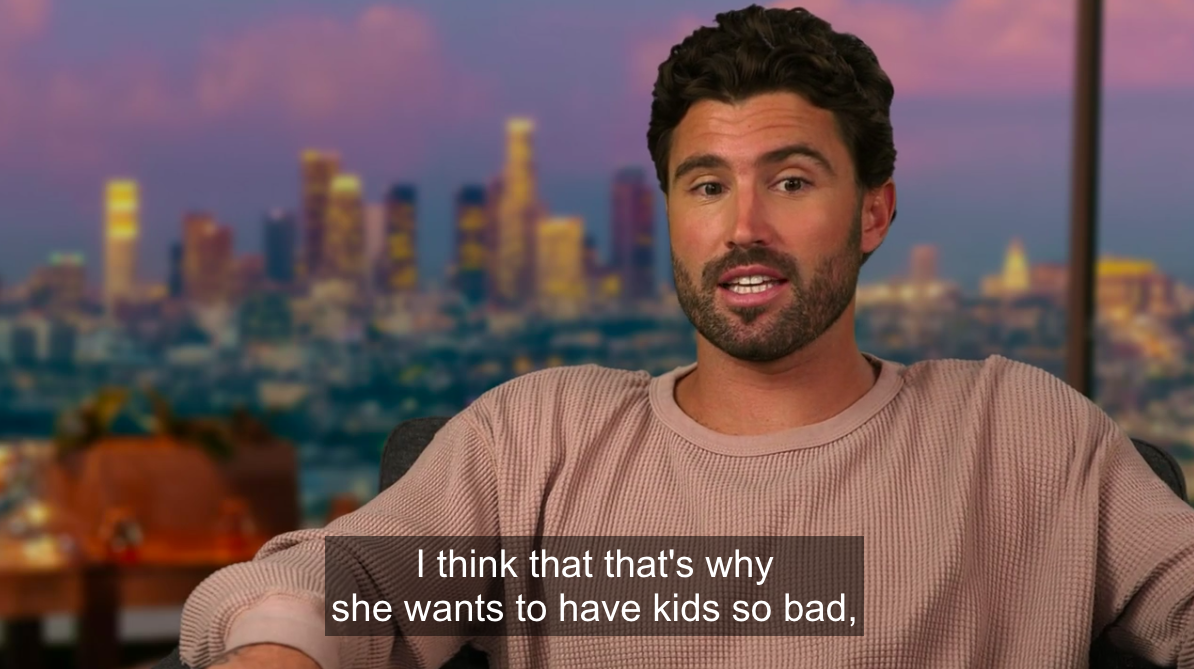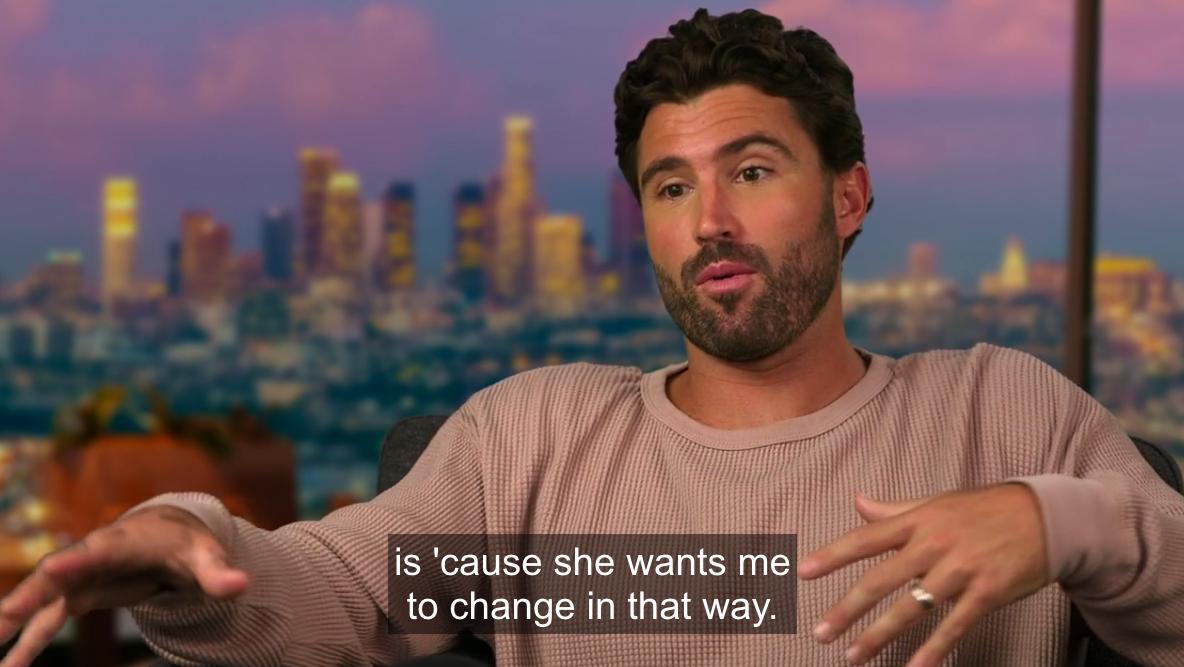 He explained: "While I don't have kids, I'm gonna pretty much do what I wanna do and live for myself as opposed to living for another human being. I think that that's why she wants to have kids so bad — because she wants me to change in that way."
The subject of kids has continued to crop up across all six of the episodes that have aired so far. During one conversation with Audrina Patridge, Kaitlynn said Brody has already warned her that she'll be "doing all of the work" when they have kids.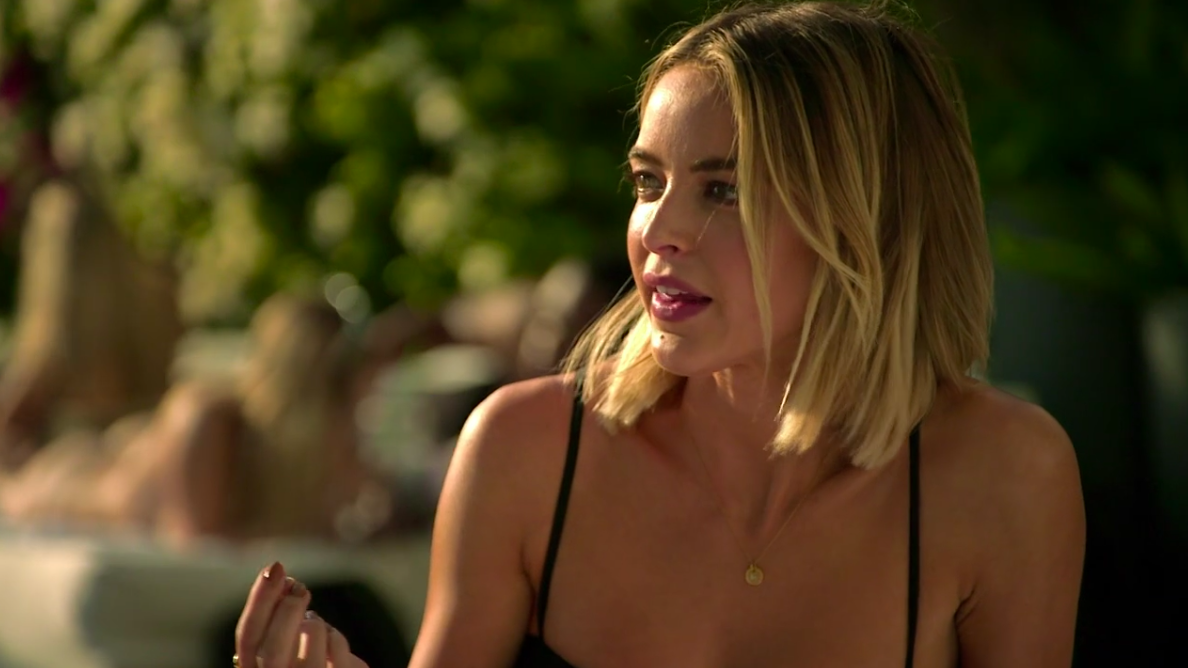 She said: "We're getting to the point where I just turned 30 and I'm getting baby fever. He tries to tell me that I'm gonna be the one doing all the work. I don't actually mind. I don't feel too overwhelmed by it."
In further testimonials, Brody and Kaitlynn revealed that his strained relationship with Caitlyn Jenner was a contributing factor to his "pessimism" over marriage and children.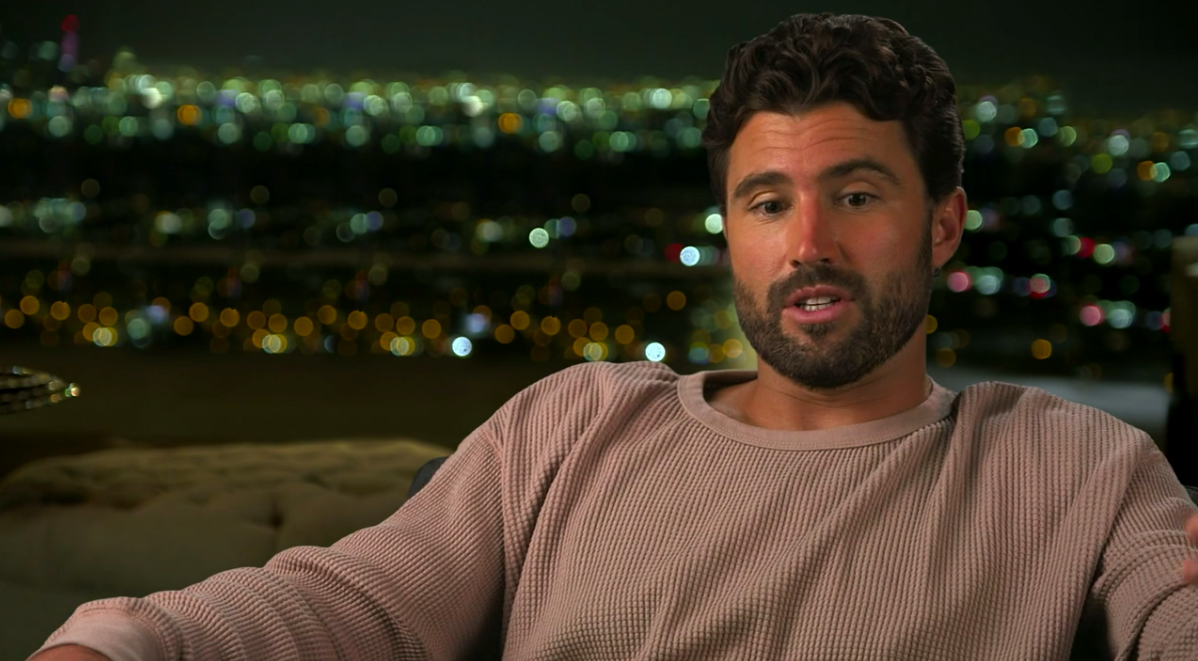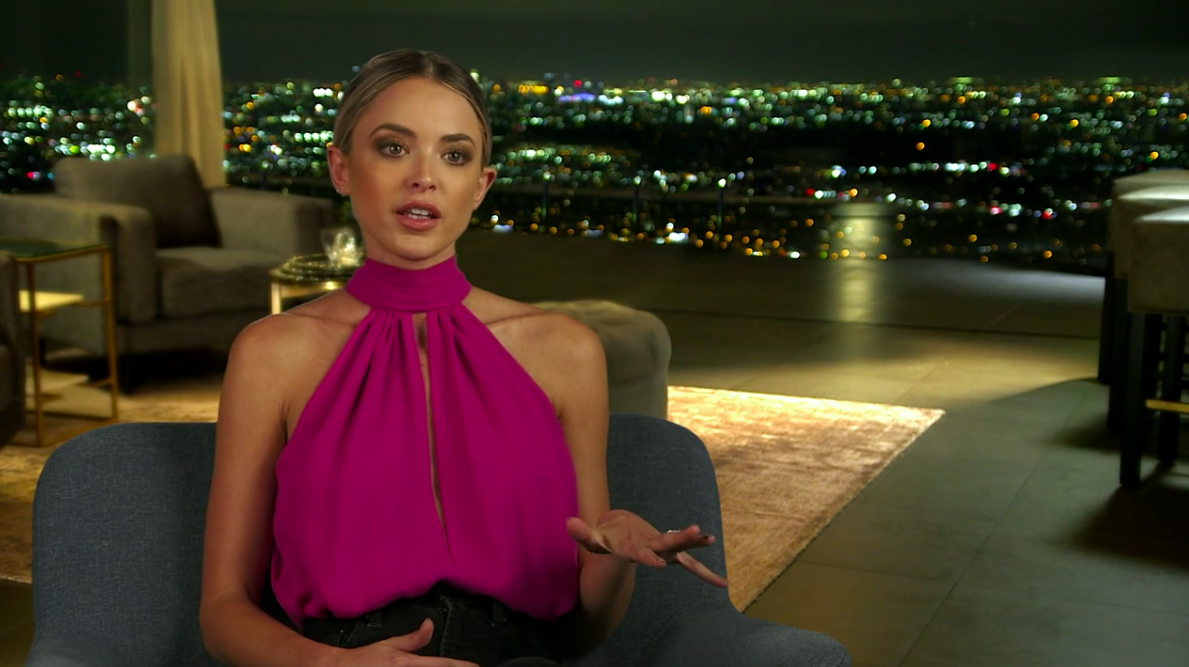 Brody said: "I didn't believe in marriage. I'd seen so many failed marriages, I didn't really want to go through that myself." Kaitlynn explained: "I do feel like Brody's relationship with his dad has taken an emotional toll on him. His outlook is very pessimistic when it comes to romantic relationships and having kids."
And another conversation — in which Kaitlynn broached the subject of Brody's "promise" to her that they'd start having kids when she turned 30 — didn't go particularly smoothly either.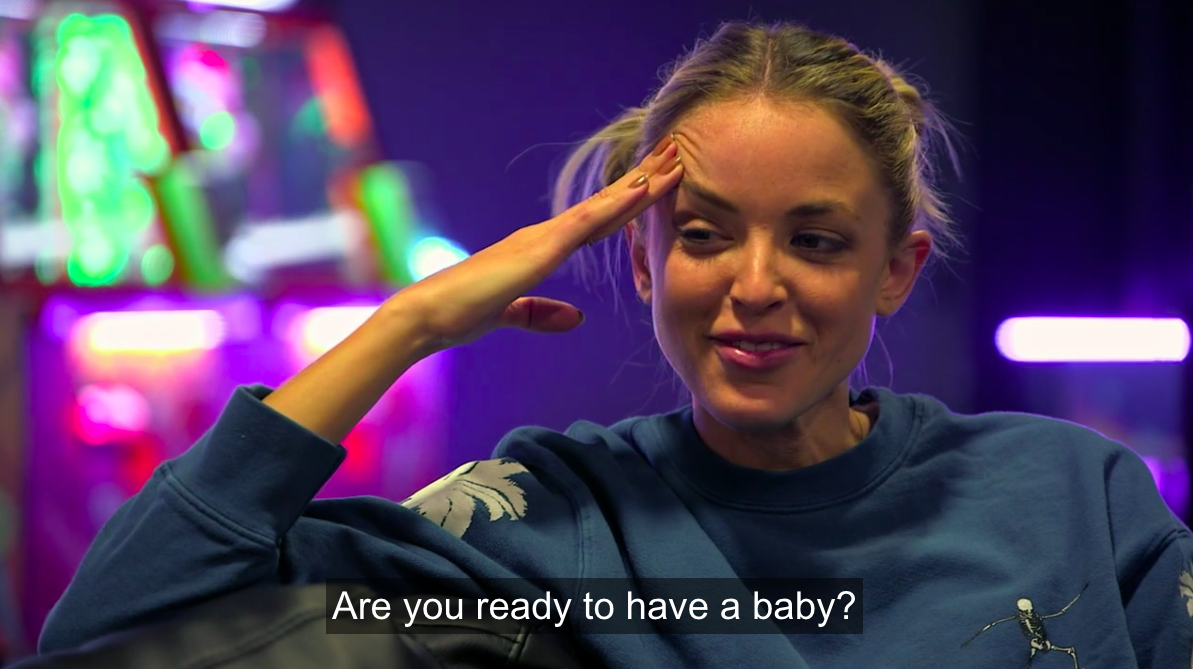 Kaitlynn asked: "So, now that I'm 30, are you ready to have a baby? You promised me that when I was 30, we could have a baby."
"I'm not in a complete rush to do it," Brody responded, "I'm really enjoying my life at the moment without the responsibility of a child. I've seen a pattern of this around town — babies complicating things and then two years later, divorce."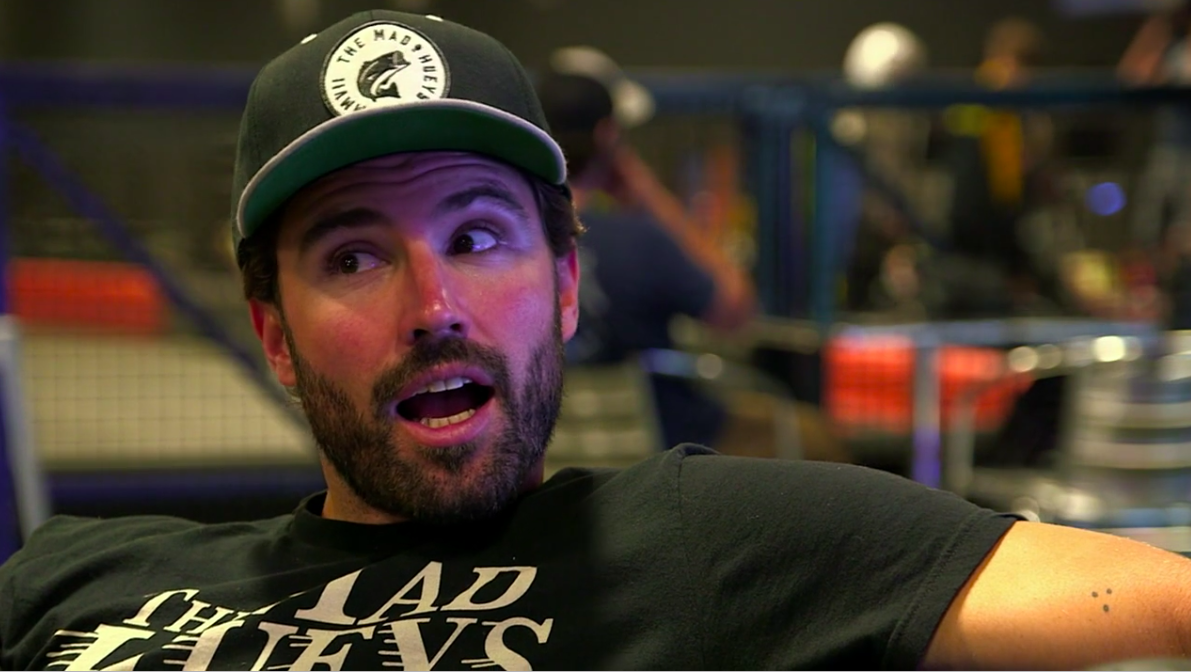 "Don't even start with that," Kaitlynn responded, "In my mind, I'm super adamant about splitting not ever being an option. I would never have even got married with the idea of splitting up. What would be the point?"
Kaitlynn went on: "That was a big part of us getting married — being on the same page about having kids. And that's really important to me, and you know that. So I just want you to respect the promise you made me."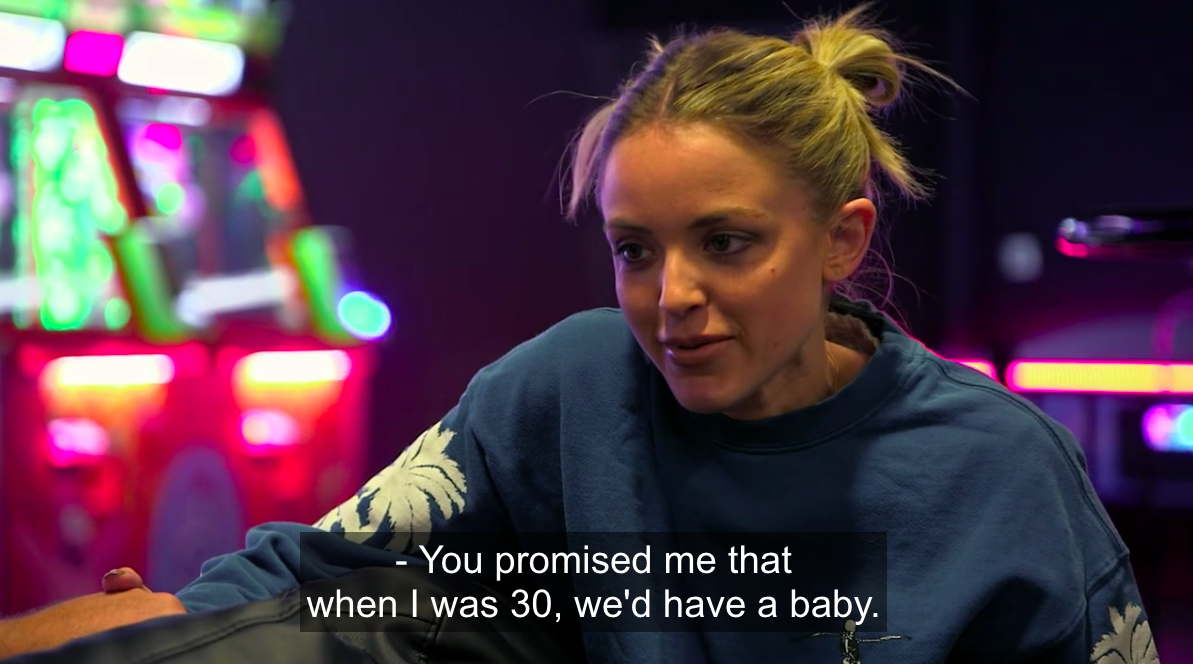 "I just want you to take things a little more seriously," she continued, "It's not an emergency, but just an appropriate level of interest and effort."
But in a final testimonial, Brody reiterated that he was concerned kids would "complicate" the relationship and said he'd be "content" with not having children.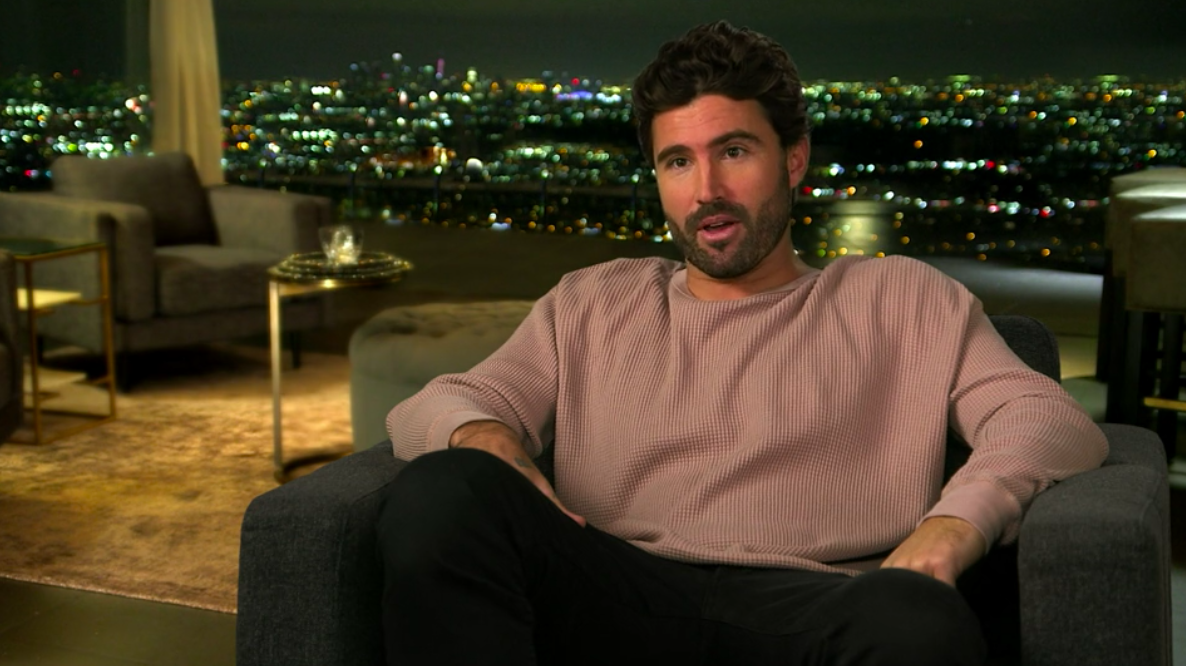 He said: "I'm content with being with just her for the rest of my life. Kids can complicate things, I've seen it a lot. I'm not opposed to it, but if it takes a couple of years, I'm happy with that. In my life, all I've known is divorce so to me that's normal."
The Hills: New Beginnings continues tonight on MTV.
Ellie Woodward is acting celebrity editor for BuzzFeed and is based in London.
Contact Ellie Woodward at [email protected]
Got a confidential tip? Submit it here.
Source: Read Full Article