Benny Gold has wisdom and a perspective that you can only accrue after spending decades in the industry. He's a bonafide veteran of streetwear culture who was born and raised in Key West, Florida and migrated to San Francisco in the late '90s to tap into the city's booming skateboarding and creative scenes. Gold earned respect from the industry and its once-niche audience through his design work for Stüssy, creating HUF's original logo and initial in-house collections, running his eponymous label for 12 years and designing
Matthew Ecobiza2 of 2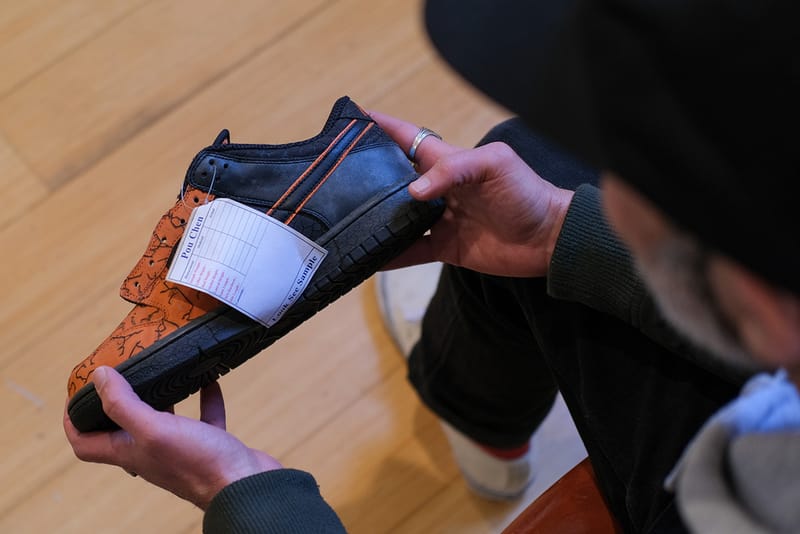 Matthew Ecobiza
What got you into sneakers?
I started to notice sneakers through skateboarding when I was a kid growing up in Key West, Florida. Every piece of culture I got was through my Thrasher magazine subscription because there weren't any skate shops in my area. There was also no one in Key West that was into skating, punk rock or street fashion. Everything I digested was from a magazine.
Can you recall some of the silhouettes you were into early on?
The first shoe I loved was the Converse Chuck Taylor. They looked cool, you could skate in them, they came in a million different colorways and in the '80s, they had pairs that had flipped collars and those were fresh. I also remember this brand called Vision Streetwear, an offshoot of Vision Skateboards that made a rip-off of a Chuck Taylor with splattered midsoles. I loved those and remember begging my parents to get me a pair.
When you moved to SF, it was probably worlds away from what you were used to. What cultural differences did you notice?
Back home in Florida, I only got into sneakers because of skating and punk shows: Converse came from skateboarding and Dr. Martens from punk. I didn't even really recognize what sneaker culture was until I moved to San Francisco, met Keith Hufnagel and helped him open stores. That's when I realized there was a whole world for this and more out there than what I could get at a skate shop.
"The interesting thing about challenges is that they present opportunities you didn't know you had."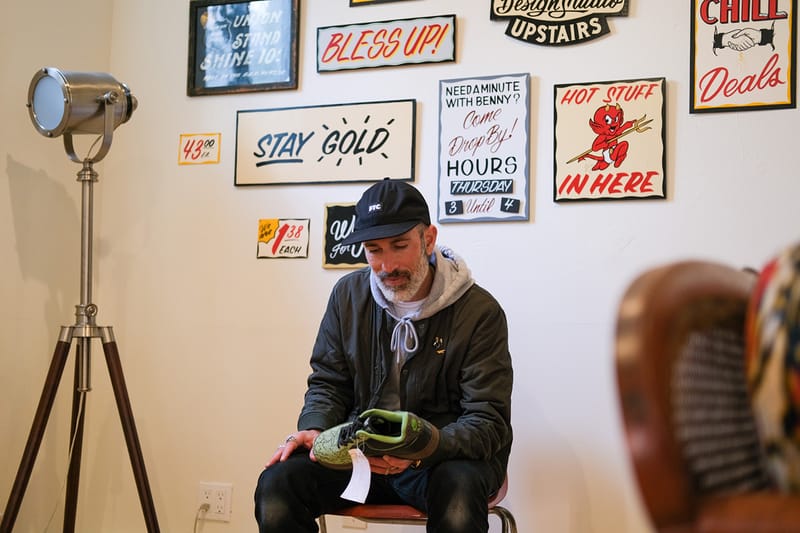 Matthew Ecobiza
You chose to highlight the Nike Air Force 1 Low "Hufquake" for your Sole Mates feature. Talk about the process of cooking up the "Hufquake" concept.
I started helping Keith when his store first opened, I did his first logo for it. And at that same time, Keith was helping Nike SB build their skate team. They were so indebted to him that they started giving him special shoes for his store and presented the opportunity of doing a collaboration. As we brainstormed, the big news in SF was the 100th anniversary of the 1906 earthquake. As I researched the earthquake, I noticed that it was the fires that destroyed the city, so I wanted to incorporate smoke-damaged leather and seismic chart-inspired patterns. I also drew out HUF in a way that made it look like an earthquake rocked it, and Nike was aligned.
What were the most challenging and rewarding aspects of bringing the Hufquake to life?
The interesting thing about challenges is that they present opportunities you didn't know you had. If this shoe came out on the exact 2006 anniversary, all we would've had would be the shoes. Since the process and sampling took so long, we had time to call up New Era and collaborate on a hat, make all-over printed tees and hoodies and even build out a pop-up space that we tore down with sledgehammers to make it look like an actual earthquake destroyed the place.
And with the extended timeline, I had time to post about it on my blog, Hypebeast even helped to spread the news and the word got out. People lined up for days leading up to the drop in the pouring rain. It was my first experience with storytelling through design, and I learned that the better you tell the story, the more successful the project will be.1 of 4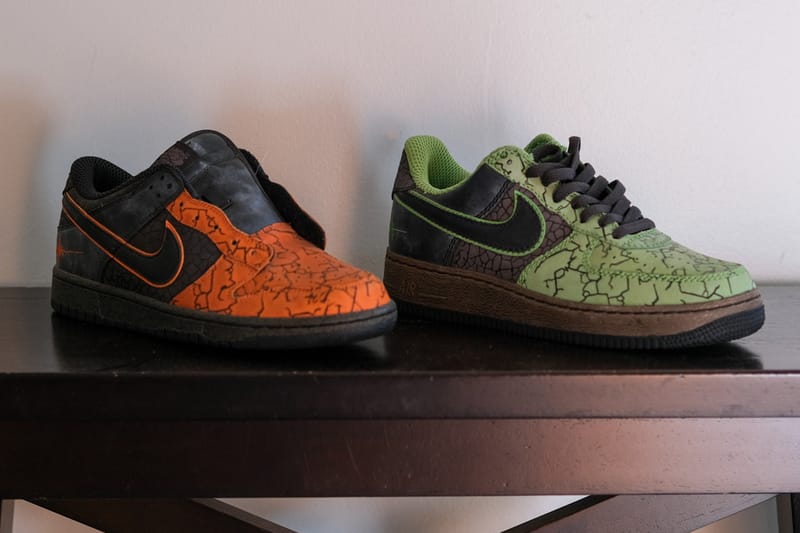 Matthew Ecobiza2 of 4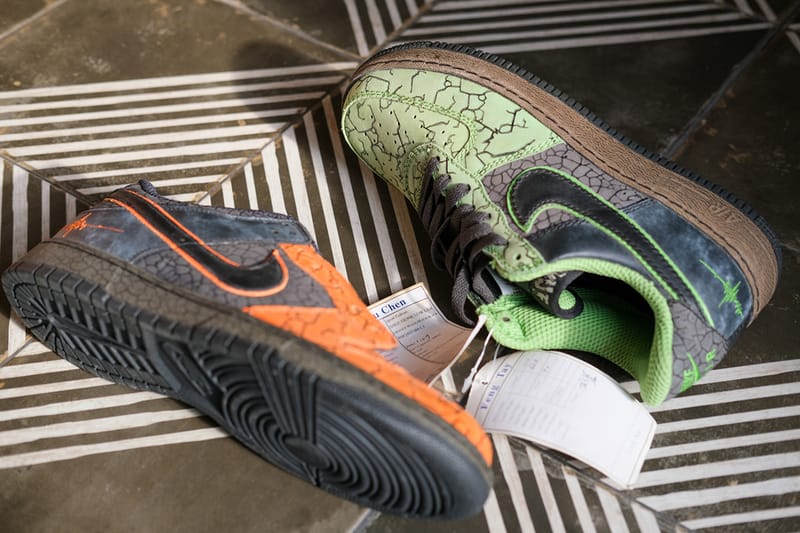 Matthew Ecobiza3 of 4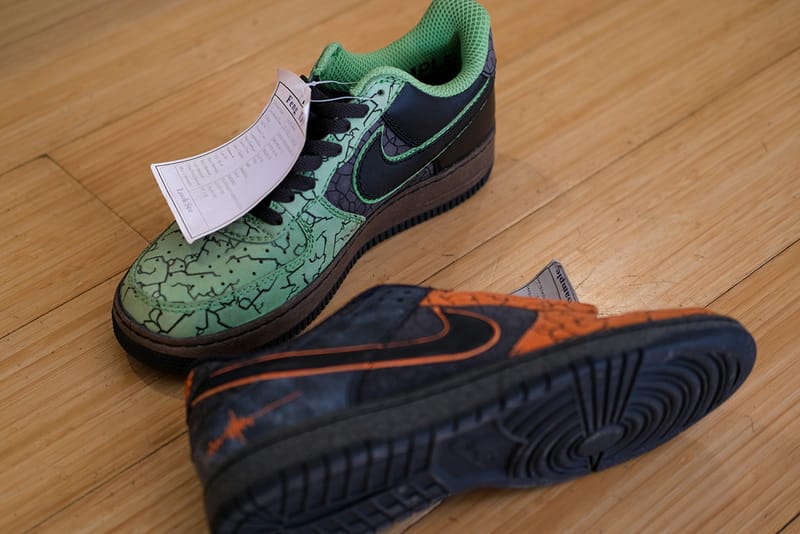 Matthew Ecobiza4 of 4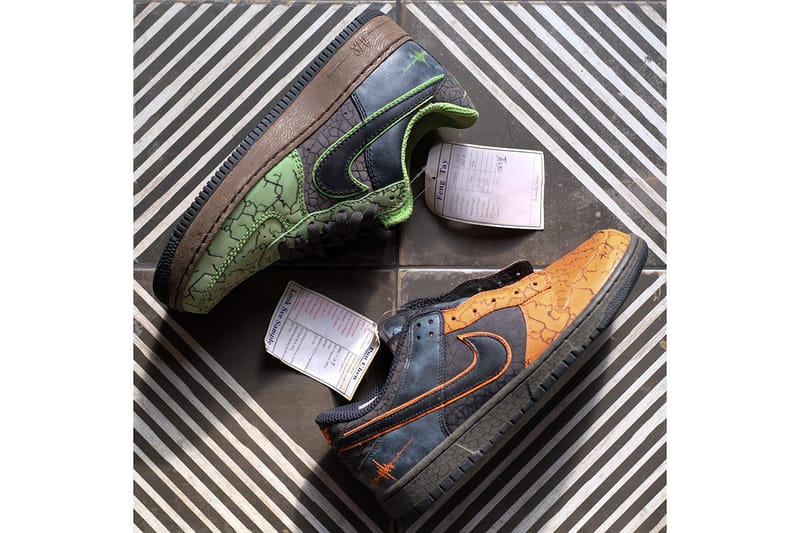 Matthew Ecobiza
What are your favorite design elements about the shoe?
The cracked pattern that we applied to the leather. That Jordan cement print was so big back then, and when I was researching the earthquake I just thought that we could do our own version of that and make it own-able to this project. It's crazy because I hand-drew that pattern in my studio apartment and I still see it on Nike releases today. It even ended up on NikeID at one point.
Talk about what Keith Hufnagel meant to you as a friend, and his impact on the streetwear industry.
I've always had an interest in doing design work for the culture that I loved like skateboarding, streetwear and art, and it wasn't until I met Keith that I realized it was actually possible. Back then, there was always a gatekeeper and somebody had to vouch for you, and he was that guy for me. Once he gave me the stamp of approval I got the opportunity to work on Stüssy designs and Nike shoes. He was my right of passage.
How does Benny Gold define good design?
Good footwear design is something that looks good and functions well. However, as it pertains to this project, this wasn't exactly footwear design. This was figuring out how to tell a story with an existing canvas.1 of 2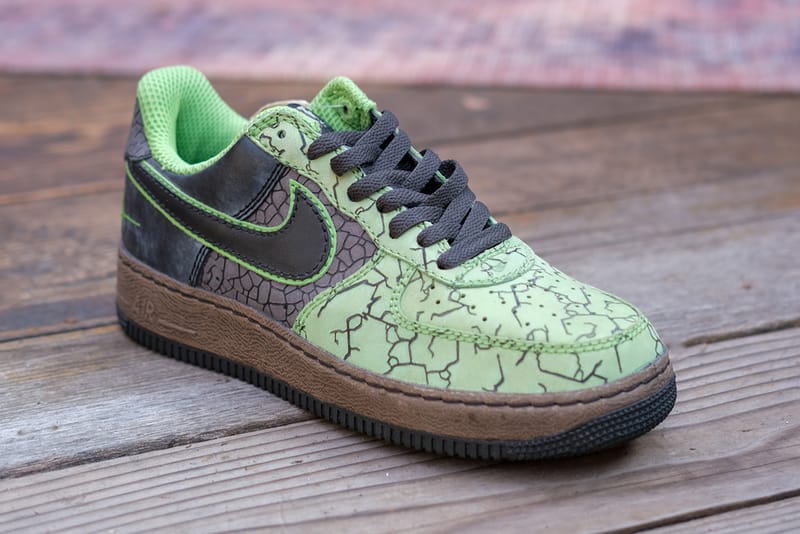 Matthew Ecobiza2 of 2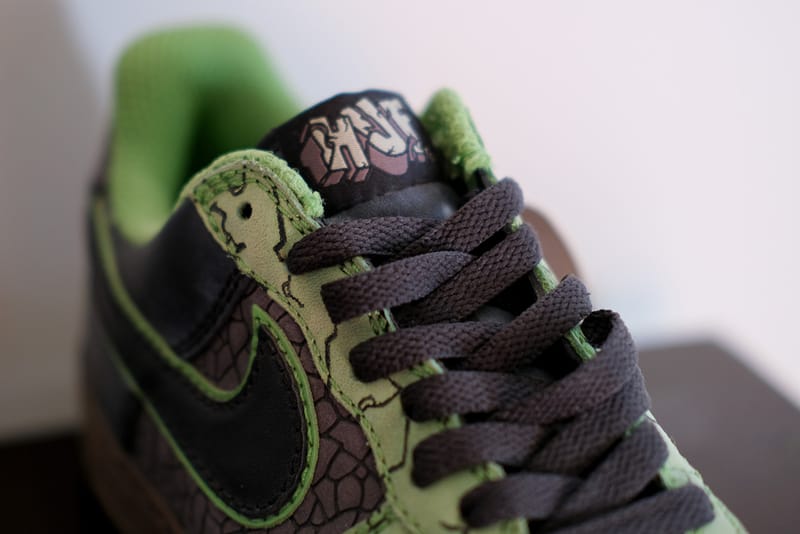 Matthew Ecobiza
"We were doing it for the love of it and it wasn't for money or fame."
You came out to San Francisco because it was the mecca for skateboarding when you were coming up, but it's definitely shifted with the tech industry takeover. What are your thoughts on the city's evolution?
San Francisco has had its ebbs and flows. Youth culture in SF is what always attracted me. The skateboarding images I looked at in magazines, the videos and the graffiti artists that I looked up to were all in or from San Francisco. I moved here to be a part of these cultures that I was absorbing from afar, but the only reason those cultures were able to grow is because it was an affordable city, and youth culture needs affordability. And just because I wasn't attracted to come to the city to be part of the Silicon Valley tech boom, that doesn't devalue the people that are moving here — I just moved here for skateboarding.
You're a veteran in the streetwear and sneaker space. What're your thoughts on how the landscape has evolved over the years?
When we were doing it, we were doing it for the love of it and it wasn't for money or fame. It's interesting because skateboarding, street art and street culture was what we were interested in, but nobody knew about it yet. There was no streetwear section at Urban Outfitters yet or mainstream stores that carried these brands. Now I've seen the rest of the world catch up, and while some people may feel bitter towards all of it going mainstream, I think it's awesome. The tide rises together. It's awesome to see these things grow, and I feel honored and fortunate to be part of streetwear during the time that I was.
Why are sneakers and their stories important to you personally?
Sneakers and their stories are important to me because I wouldn't be here talking to you without them. Telling stories through sneakers changed my life and set the foundation for my career trajectory as a designer. I wouldn't be working as an agency design director today if it wasn't for all of those experiences.
Source: Read Full Article