During the pandemic, the pre-owned luxury watch was met with an influx of demand and interest. As the world resumes back to normality in the post-pandemic era, many wonder how this might impact the world of second-hand luxury timepieces. Hypebeast spoke with Paul Altieri, founder and CEO of Bob's Watches, Eugene Tutunikov, CEO of SwissWatchExpo, and Oliver & Clarke's founder and CEO, Linden Lazarus for their takes on market trends, thoughts on discontinued Rolex models this year, and future expectations for the pre-owned luxury watch market.
Altieri tells Hypebeast that he's still very bullish on the pre-owned luxury market. "Today's market is transparent, driven by online information sharing, reinforced by authentication services, and compiled of knowledgeable buyers and reputable sellers. The secondhand market is vital for collectors who seek discontinued, rare and vintage watches, given that nearly 95% of watches are no longer in production." Altieri adds that in 2021, the pre-owned market has generated over $22 billion USD in sales, which represents about 30% of the $75 billion USD luxury watch market, and it's expected to grow at a faster rate than the primary market.
Likewise, Tutunikov of SwissWatchExpo notes that "the pre-owned watch market is projected to account for nearly half of the total watch market by the end of the decade" based on reports. He says with confidence that we'll likely see more players in the segments based on this encouraging performance, along with expectations that "brands will capitalize on the pre-owned watch market." Elaborating on this statement, Tutunikov cites the Richemont Group and Audemars Piguet's willingness to engage in the market, as well as Rolex's certified pre-owned program via dealers as examples. "With these developments, the pre-owned watch market is going to become more competitive and diverse," said the CEO.
What is the general perception of pre-owned luxury watches as compared to 10 years ago? Is there still a stigma around it? Or are people more open and aware of their value?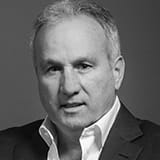 Paul Altieri (Bob's Watches)
Since we launched Bob's Watches in 2010, the perception of pre-owned luxury watches has experienced a significant shift. Back then, pre-owned Rolex watches were valued/priced at about a 25% discount to a comparable new one at retail. Today, they sell at a 20% to 300% premium over retail. This shift can be attributed to several factors. First and foremost, demand far exceeds supply so most products are only readily available on the secondary market. That, combined with the rise of the internet, social media and online marketplaces has made it easier for consumers to buy and sell pre-owned with trust and confidence.
Additionally, the growing interest in sustainability has made pre-owned, or pre-loved, watches more attractive to some buyers. Luxury brands themselves have realized the importance of the secondary market and have launched their own pre-owned programs. This has served as a welcome endorsement and validation to the second-hand market. About 95% of watches today are no longer in production and there are long waiting lists for the new ones that are still in production. This has all played a part in removing any stigma that may have been attached to buying pre-owned.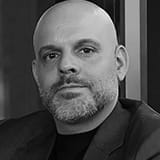 Eugene Tutunikov (SwissWatchExpo)
Customers are definitely more open to buying pre-owned luxury watches today, and the perception of it has improved vastly. 10 years ago, pre-owned was barely a footnote in the watch industry. Today, it nearly accounts for one-third of the luxury watch market according to a BCG study. Online models now provide price transparency, yet 10 years ago it was very common for pre-owned watch retailers to advertise their watches and just say "inquire for price". Consumers are now given more complete information about the watch they are buying — they are not only able to see the prices of listings, but also peruse high resolution images and detailed information about the watch (such as which parts are original or replaced).
Today's consumers are also more comfortable with "refreshing" their collection every few years, or even after several seasons. They're more inclined to buy and resell their watches in shorter intervals. Before, it used to be the norm to buy a luxury watch as an heirloom and keep it for decades, then pass it down to the next generation.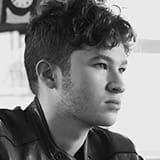 Linden Lazarus (Oliver & Clarke)
The watch market today is almost unrecognizable from a decade ago. In that period, watches have gone from an uber-specific hobby to a mainstream show of status and taste. Because of this huge rise in awareness and desirability, prices have followed suit. It used to be that if someone recognized your watch, they were probably an enthusiast. Whereas today, the knowledge about the specifications as well as the inherent value have become commoditized, so much so that a "lay" person might know not only the value but also what caliber beats inside.
The move from a collectible reserved for a true fan to a mainstream symbol has caused a great divide within the watch community. Purists would argue that this rise has compromised some of the "if you know you know" fun as well as brought up large safety concerns although it's hard to be so upset when your investment has compounded at an almost unheard-of rate for a physical asset.
In your opinion, what brands and models are most sought-after in the pre-owned luxury watch market?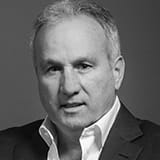 Paul Altieri (Bob's Watches)
For the past 5 years or so, almost all authorized Rolex dealers have had no available inventory to display in their stores. They are sold out and there are very long waiting lists for the most popular sport models like the Submariner and Daytona. But the models that are experiencing and carrying the highest premiums on the pre-owned market are the Daytona, Submariner, GMT Master, and Datejusts'. For instance, the retail price today for the Rolex Daytona is $15,100 USD, yet it sells today on the second hand pre-owned market at about $35,000 USD.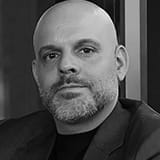 Eugene Tutunikov (SwissWatchExpo)
I think most watch experts will agree on three brands as the most sought-after ones: Rolex, Patek Philippe, and Audemars Piguet. These brands have timeless designs, are highly recognizable and even synonymous with luxury. Many of their models make good long-term investments. In particular, Rolex dominates the market with six of their models: Submariner, Daytona, GMT Master, Datejust, Yachtmaster, Explorer. Also worth mentioning is the Rolex Oyster Perpetual,  as it was revamped in 2020 with vibrant dial colors, and has been seen on the wrists of A-listers. Years ago you would not have imagined the likes of Mark Wahlberg, Roger Federer, or Lebron James wearing an entry-level Rolex. Now they have several color versions of the steel Rolex Oyster Perpetual.
There are also two brands that may not be at the top of people's mind, but have been performing better than most in recent years: A. Lange & Sohne and Vacheron Constantin. A. Lange & Sohne's prices have been climbing the past nine months, even as some other popular watches weren't increasing or going down slightly over the same period. In recent years, Vacheron Constantin's Overseas and Historiques 222 have become its "it" watches. Years ago, it would have been easy to drop by a Vacheron Constantin retailer and get an Overseas. That is no longer the case. It now sits with the Patek Philippe Nautilus, AP Royal Oak, and Rolex Daytona when it comes to prestige luxury sports watches.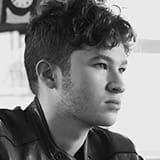 Linden Lazarus (Oliver & Clarke)
The most sought-after watches are the usual suspects and snuck up on no one. Rolex, Patek Philippe, and Audemars Piguet dominate the pre-owned market with their trademark models holding most of the market share. The one surprise over the last period is the independent watchmakers. A once somewhat fragmented area of the industry has quickly become some of the most desirable and coveted watches produced today. With brands like F.P. Journe, MB&F, and Laurent Ferrier making a rapid ascent behind their figurehead founders, this section of the market is growing by the day in both recognition and price.
Is it true that the second-hand luxury watch boom is seeing a decline this year as opposed to during the pandemic? What are your thoughts on it?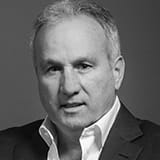 Paul Altieri (Bob's Watches)
Yes, prices on most pre-owned Rolex watches declined about 20% from their peak in March of 2022. But prices started to rebound about four months ago and are now almost back to their late 2021 levels. Demand still far exceeds supply, so unless we go into a major recession the next year, I expect values/prices to increase at a more modest rate.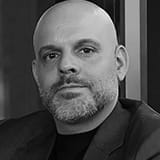 Eugene Tutunikov (SwissWatchExpo)
Market analysis shows that the pre-owned segment is expected to grow by 3% this year, and is still expected to outperform first-hand watch sales in the next decade. More of the business is also shifting online. Online pre-owned watch sales are expected to grow 16% per year and hit $14 billion USD in 2025. We at SwissWatchExpo are not seeing signs of a decline either, rather sales are on the rise. February 2022 sales were already up 7.5 % in terms of units, and March 2023 unit volume was also up over 8%. So, rumors of a decline may be exaggerated and likely refers to the prices of certain speculative watches.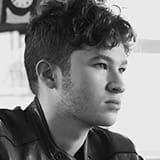 Linden Lazarus (Oliver & Clarke)
It's true that the second-hand luxury watches have taken a sizable hit in the last year, but I believe it is an overblown and expected market trend. The watch market has grown unbelievably in the last 15 or so years, with each subsequent year marking milestone growth. Any informed and thoughtful consumer should recognize that this cannot continue at such a pace without some market correction. So, yes, watch prices are down, but in the long run market growth is up big. With supply becoming even more limited and more and more buyers clawing at the chance to own a timepiece, expect this not to be a permanent trend.
Rolex watches often dominate the second-hand luxury watch market in terms of popularity. What are your thoughts on the Rolex models that have been discontinued this year?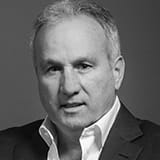 Paul Altieri (Bob's Watches)
Rolex today accounts for about a 29% market share of the primary market for all new watches sold, which is huge. That means that almost one in every three watches sold is a Rolex. As astounding as that may be, they dominate the pre-owned market. I love some of the new models that were just released in 2023, especially the Titanium Yacht-Master. But what's always more interesting to me are the discontinued models. Models like the Milgauss and Daytona 116508 green dial should rise meaningfully now that they are no longer in production.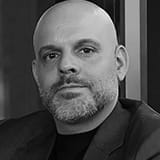 Eugene Tutunikov (SwissWatchExpo)
Let's start with the most coveted of them all – the "John Mayer" Rolex Daytona Green Dial 116508. There have been speculations since the pandemic that this model may be discontinued soon, and it has finally happened, and with no upgrade or new version. With this we expect prices in the secondary market to skyrocket as it's the only green dial Daytona to date. While we don't expect the same amount of demand for the rest of the discontinued Daytonas (White Gold Blue Dial 116509 / Daytona Meteorite Dials 116519LN, 116508, and 116505), we also see secondary market prices to rise for these models as Rolex no longer offers a blue dial or meteorite dial Daytona with their discontinuation. Moreover, the said meteorite dial Daytonas were only released in 2021, so with the short production period, there aren't many of them available out there.
Looking at the current line-up of the Daytona, it's back to basics. With the addition of the redesigned middle case, transparent caseback (for the Platinum model), and the new calibre 4131 movement, Rolex was smart to focus on the core models with all these changes going on. It was a practice of self-restraint which Rolex is known for, and it allows for all the new elements to truly shine.
As for the Rolex Cellini, they slowly eased it out by discontinuing the core collection in 2022, and totally removing the collection (with the Moonphase model) in 2023. It seems this move was to make way for the new Rolex 1908. The 1908 is elegant, classic, and yet modern, and I think it is a venerable successor to the Cellini.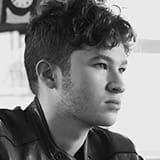 Linden Lazarus (Oliver & Clarke)
Rolex's get discontinued every year, so this is to be expected. Prices, especially on the most desirable models i.e. the Daytona are bound to surge when the news hits. This is expected as a somewhat temporary trajectory. When supply gets cut, many buyers feel the urge that this is the time to buy, but prices should settle over the coming months and years. There is really no true shortage of supply of modern Rolex's, so if you wait you might just be in luck.
Specifically diving into the Milgauss model, do you think its discontinuation is due to a comparative lack of interest to the other Rolex models? And now that it's discontinued, do you think there would be a turnaround effect, i.e. an increase in its potential value?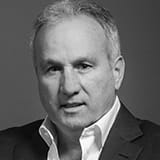 Paul Altieri (Bob's Watches)
The Milgauss was a great watch and while it may not have been as popular as some of its siblings, it did enjoy a sizable following. Prices for these existing models have already started to rise modestly. I wouldn't be surprised if The Crown brought back a newly designed Milgauss in a few years.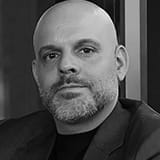 Eugene Tutunikov (SwissWatchExpo)
The discontinuation of the Rolex Milgauss is hardly a surprise, as industry experts and collectors have been speculating this for the last three years. We do expect a flurry of interest in the Milgauss now that it's no longer in the catalog. It has always been a cult classic, but now, there is nothing like it in the Rolex catalog – no green sapphire crystal, orange markers, or lightning bolt seconds hand. For sure, there will be more interest in the Milgauss and we will see an increase in its value. There is no forthcoming replacement for the Milgauss, but it is likely that it will be replaced with a timepiece that's more anti-magnetic. The Milgauss is anti-magnetic up to 1,000 gauss, which has been surpassed by watches from the likes of Omega (15,000 gauss). We know that Rolex always strives to be the best especially when it comes to technology, so an upgrade is likely in the works.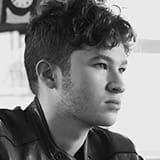 Linden Lazarus (Oliver & Clarke)
The Milguass is a truly perplexing model, in that the vintage pieces are some of the most renowned and desirable pieces the brand has ever produced, while the modern pieces lack the luster and design language to attract the masses. Since this generation of modern Milgauss's were released, they have been a bottom-tier model when it comes to a consistent value. I think this discontinuation should have a minimal effect on the price considering the already slim interest. Let's all hope Rolex takes some cues from an anti-magnetic past and comes out with a model with a more compelling design and appeal.
Are there any specific models that you predict will see a flood in investors and dealers later on this year, or in the next few years?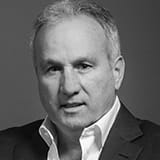 Paul Altieri (Bob's Watches)
These models below should all be good bets: The Daytona, 116508 Green Dial, Cellini, Milgauss, and all Daytona models with the stone dials. As for new releases, my money is on the Titanium Yacht-Master. There might be a 25-year waiting list on that one (half kidding). But some of the other new releases like the "bubble" and "puzzle" dial models should do really well.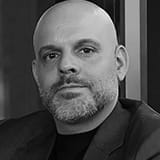 Eugene Tutunikov (SwissWatchExpo)
First of all, we see Rolex, Patek Philippe, and Audemars Piguet still holding firm to their place as top selling brands in the overall luxury watch market. Classics such as the steel Daytona, GMT-Master, Nautilus, and Royal Oak will remain top collectible models.
As for trends and specific models, we've seen a surge in interest in vintage reissues such as the Vacheron Historiques 222 and Zenith's Chronomaster Original, as well as a bold-colored pieces like the 2020 Rolex Oyster Perpetual with a '70s inspired lacquered Stella Dials. While yesterday's consumers wanted their watches to be subdued and classic, they're more open to bold watches that make a statement. Watchmakers are also introducing gradient dials, adding depth and dimension to the watch face. These make the timepieces an instant conversation piece.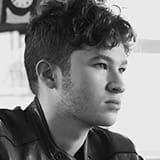 Linden Lazarus (Oliver & Clarke)
It might seem like an unconventional take considering their recent, massive value drop, but I think the famed Audemars Piguet Royal Oak has fallen too far when it comes to value. Some pieces have taken as much as a 50% hit. I think both investors and dealers will come to realize that this may have been an overcorrection. I'm sure they will remember that the Royal Oak is one of the all-time great models, and that it should be valued as such.
Source: Read Full Article