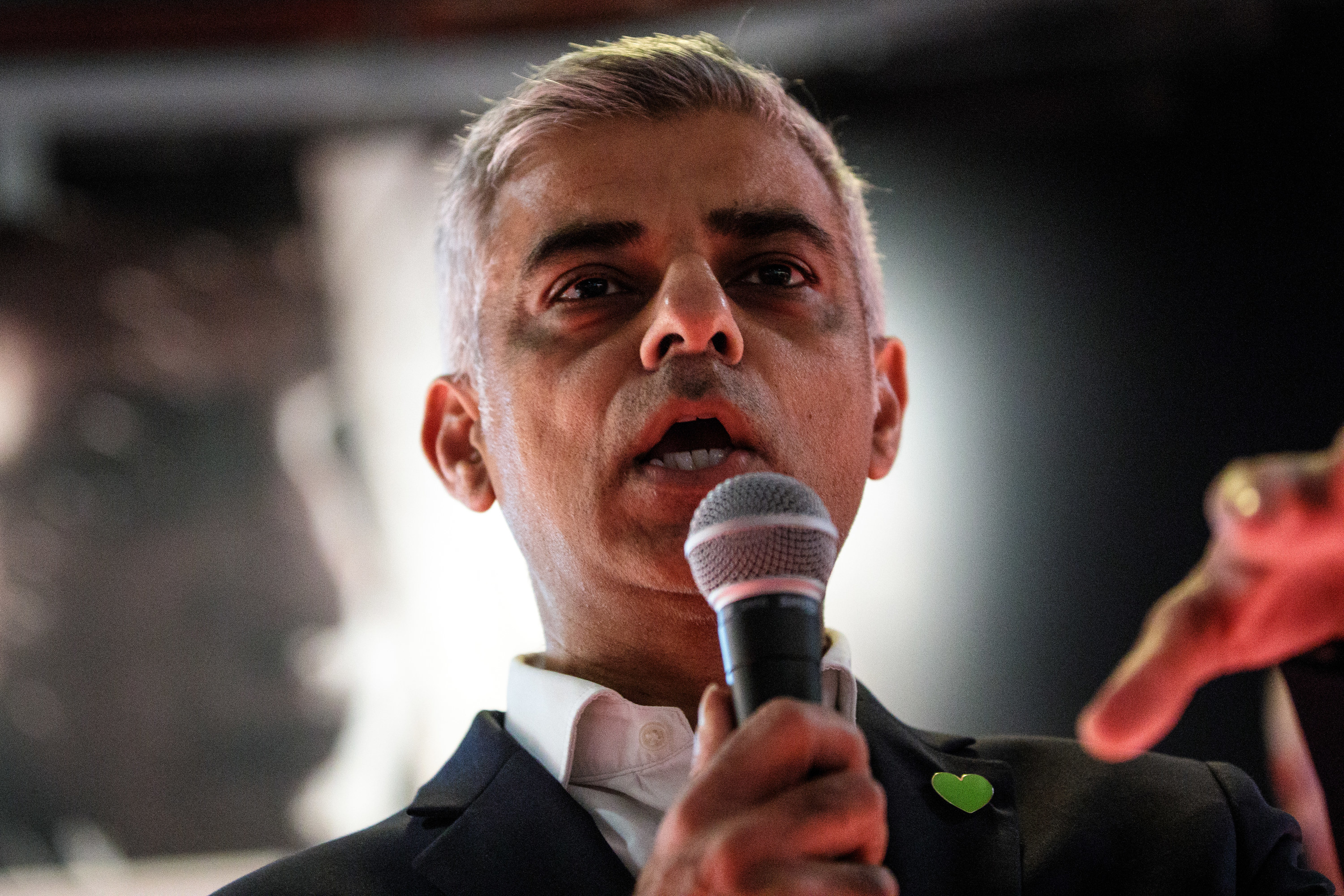 One of Sadiq Khan's major policy promises will come under scrutiny next month when a former Transport for London board member gives evidence harshly criticising the safety record of the city's bus and tram services, BuzzFeed News has learned.
The public testimony by Michael Liebreich — a financier who spent six years on TfL's board and chaired the panel responsible for overseeing safety issues at the transport body — is likely to add to growing pressure on the mayor as he attempts to win a second term in City Hall in May next year.
The hearing of the London assembly's transport committee promises to be highly political: Liebreich is a Conservative and was appointed to the TfL board by prime minister Boris Johnson when Johnson was London mayor in 2012. He once flirted with the idea of running for mayor as a Tory himself.
City Hall is sending Heidi Alexander, the former Labour MP, now deputy mayor for transport and a close ally of Khan's, to give evidence at the hearing alongside Liebreich.
Liebreich's testimony could also shine a light on Johnson's record on transport safety during his time in City Hall. In correspondence leaked to BuzzFeed News, Liebreich said that serious concerns about TfL's safety culture were aired at board level during Johnson's term as mayor, several years before Khan took over.
The showdown comes at an awkward time for Khan. The mayor's approval ratings have slumped recently amid public concern about crime in the capital. Less visibly, there has also been disquiet among campaigners and opposition politicians recently about another area he identified as a priority: safety on London's transport network.
With around 4,000 people killed or seriously injured on the capital's roads every year, the mayor promised to eliminate all deaths from the transport network by 2041. But critics say they're not convinced there's been sufficient improvement in TfL's safety culture to achieve the ambitious targets set out in his "Vision Zero" plan, even after a tram crash in Croydon in 2016 put TfL's safety record in the spotlight.
In an email to members of the transport committee last month, obtained by BuzzFeed News, Liebreich indicated that he plans to be "critical" of the mayor's and TfL's record on safety issues.
According to the email — which Liebreich sent to the committee chair, Labour's Florence Eshalomi, and 17 other committee members and aides — Liebreich plans to air concerns about the safety record of TfL's buses and trams that go "as far back as late 2013".
"The Sandilands tragedy showed that those concerns were, tragically, all too justified," Liebreich wrote, referring to the Croydon incident.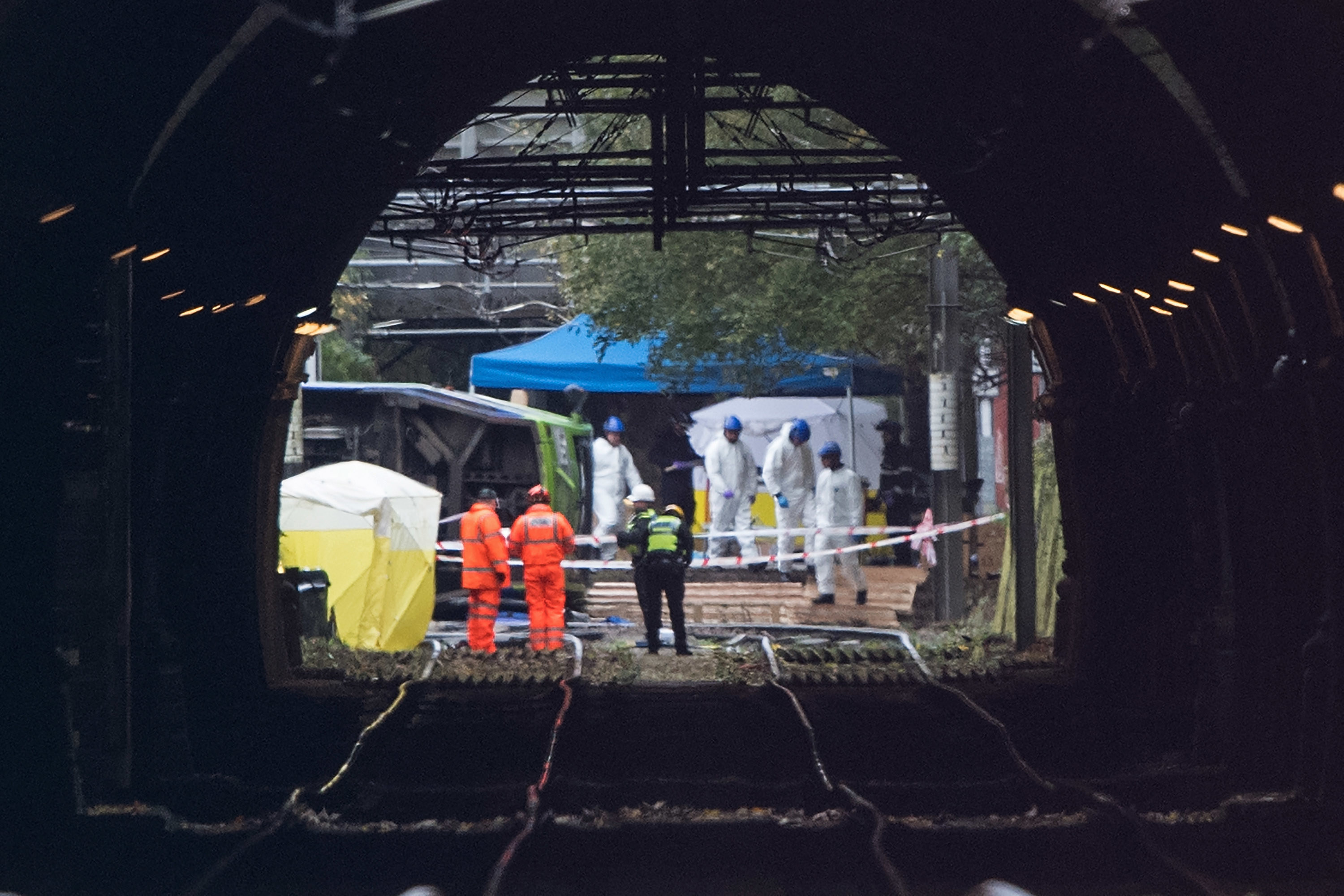 Seven people were killed when a tram derailed on a sharp corner near the Sandilands stop in Croydon.
Seven people were killed and 19 seriously injured when a tram operated by First Group overturned on a sharp bend near the Sandilands stop at just after 6am on the morning of November 9, 2016.
Investigations into the incident revealed that the tram entered a curve near the Sandilands stop doing 73 kilometres per hour, significantly above the 20 kilometre per hour speed limit, possibly because the driver may have momentarily fallen asleep and forgot to apply the brake in time.
Liebreich also hinted he will criticise TfL and City Hall's response to the Croydon tragedy: in particular, the failure by TfL to hand over a key piece of evidence to the Department for Transport's rail accident investigation branch.
TfL ordered an audit of the tram operator's handling of driver fatigue in May 2017, when a passenger on a Croydon tram filmed a driver asleep at the controls during the morning rush hour and gave it to the Evening Standard. Liebreich was chair of TfL's safety, sustainability and human resources panel at the time. He insisted that the fatigue report was handed over to the RAIB investigators.
TfL executives promised to do so, but when the RAIB published its report into the Croydon tragedy in December 2017, it made no mention of a fatigue audit. Liebreich asked why, and was told that the document had never been sent.
TfL management explained the failure to send the report in a briefing note to the transport body's board in July 2018. "Our Health and Safety department was responsible for sharing this audit report with the external bodies, but in error it was not sent as originally thought," they said. "This was clearly an oversight, which was rectified as soon as we realised that this had occurred."
Liebreich left the board soon after but has continued to push for a full account of why his instruction wasn't carried out, according to correspondence obtained by campaigners and opposition politicians.
In one exchange, London's transport commissioner Mike Brown told Liebreich that TfL has "no reason to believe that there has been any deliberate attempt by any individual to withhold relevant information from any of the investigating bodies."
"But you do not appear to have undertaken any real investigation," Liebreich wrote back.
In recent weeks, City Hall has been under increasing pressure to intervene. First, the GMB union, whose members include bus drivers, passed a motion at its annual congress in June supporting an independent investigation into why the audit wasn't submitted to investigators. Then Conservative members of the London assembly passed a motion calling on Khan to hold an inquiry.
So far the mayor has resisted. On July 18, he told assembly members the TfL board had already been given a "full and adequate explanation" for the failure to hand over the fatigue audit, although it had not. Khan said he was "unclear what the point of a further investigation would be".
A spokesperson for TfL told BuzzFeed News: "We are committed to supporting all those affected by the tragedy at Sandilands in any way we can, and our attention is focused on preventing anything like this from ever happening again.
"We have always cooperated fully with all the investigating bodies following the tragedy at Sandilands. We have apologised unreservedly for the human error which meant a single report which was commissioned following a separate incident on the tram network wasn't immediately shared with the regulators, and we rectified that error as soon as it was identified."
Liebreich, a former McKinsey consultant who now runs a clean energy consultancy, considered running for the London mayoralty as a Tory in 2014. The party ultimately chose the MP Zac Goldsmith to stand against Khan.
Liebreich declined to comment when approached by BuzzFeed News.
Khan claims that his plan to eliminate casualties on London's streets is among the most ambitious in the world, with measures including limiting speeds in the city's congestion zone to 20 miles per hour and tougher safety standards for buses and heavy goods vehicles.
Starting from the premise that no deaths on London's roads are inevitable or acceptable, the plan aims to reduce fatalities and serious injuries by 65 percent by 2022 and fully by 2041.
More on this
Croydon Tramlink Was Investigated 10 Times In Eleven Years Prior To Fatal Crash

Sara Spary · Nov. 10, 2016

Derailed Croydon Tram Was Travelling At Three Times The Speed Limit

Sara Spary · Nov. 16, 2016
Alex Spence is a senior political correspondent for BuzzFeed News and is based in London.
Contact Alex Spence at [email protected]
Got a confidential tip? Submit it here.
Source: Read Full Article