1.
Jennifer Lawrence auditioned to play Olive Penderghast in Easy A, but the part went to Emma Stone.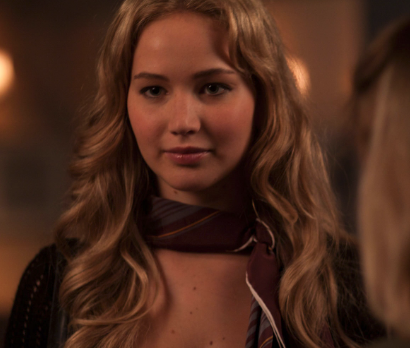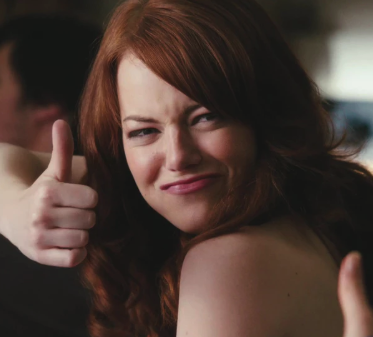 Jennifer Lawrence and Emma Stone are reallllly good friends, and they often compare audition experiences. In a roundtable event, Lawrence revealed that she auditioned for the role of Olive in Easy A, and Emma Stone jokingly responded, "Well guess what? You didn't get it! You didn't get it because you suck!"
2.
Tiffany Haddish turned down the chance to be in Get Out because she refuses to be in scary movies.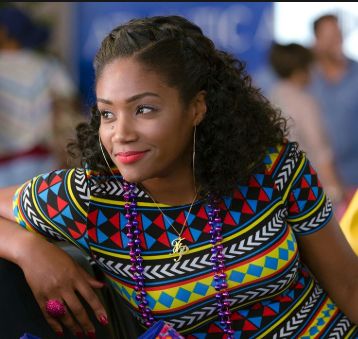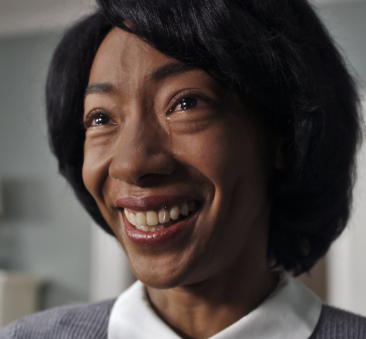 Haddish worked with writer-director Jordan Peele before, so he sent her the script and asked her to audition for the movie. Her response was pretty simple: "I don't do scary movies, dog. I don't do that. You know, that's demonized kind of stuff. I don't let that in my house… I don't want to get no curses. People already curse me out enough as it is."
3.
John Krasinski was one of Marvel's final choices to play Captain America, but he lost out to Chris Evans.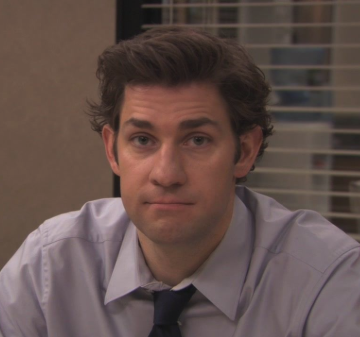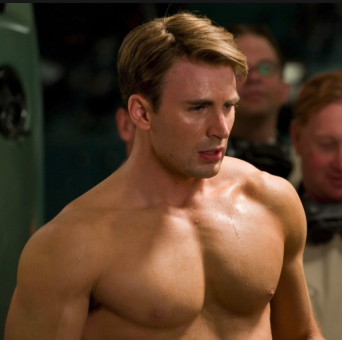 Apparently Krasinski got the call from his agent and said, "Yeah, look at him. He's Captain America."
4.
Saoirse Ronan auditioned for the role of Rey in Star Wars: The Force Awakens.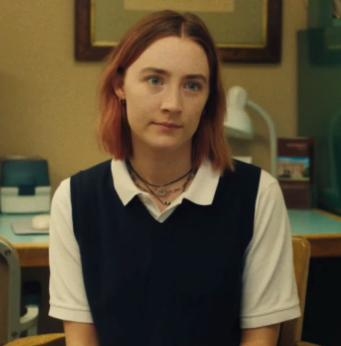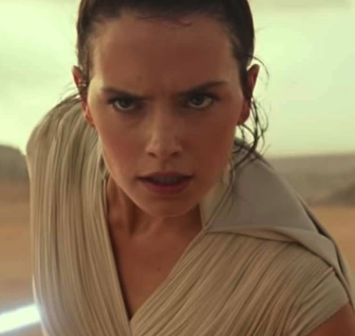 She revealed this info a few years back and then added that the producers would "chop off her head with a lightsaber" if she said anything further. The role ultimately went to Daisy Ridley.
5.
Danny DeVito almost played Pikachu in the new Pokémon Detective Pikachu movie, and they even screen-tested his voice.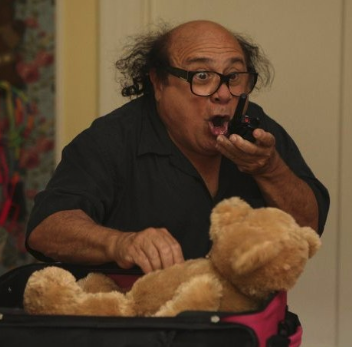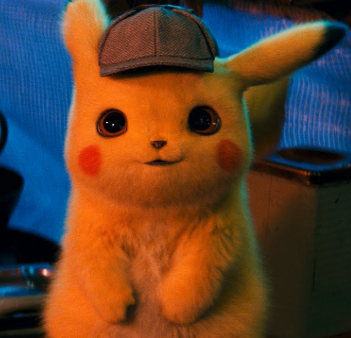 As soon as the movie was announced, an online petition started for Danny DeVito to voice Pikachu. It got over 50,000 signatures. The production team even tested DeVito's voice as Pikachu by using audio bites from It's Always Sunny, but his voice was no match for Ryan Reynolds': "Once Reynolds went in, it was kind of game over. That was amazing."
6.
Mindy Kaling was up for a part in Bridesmaids but lost out to Maya Rudolph.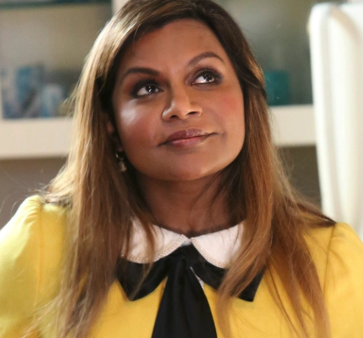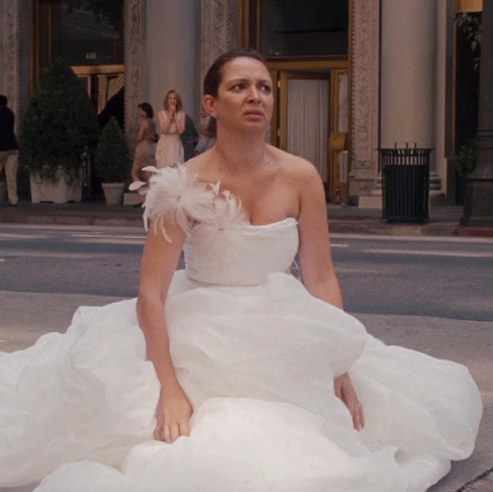 She revealed that she was up for Maya Rudolph's part and it was a "heartbreaker" when she didn't get it: "I practiced it so much and was so into it and I loved that whole cast."
7.
Reba McEntire was offered the role of Molly Brown (Kathy Bates' character) in Titanic but had to turn it down due to scheduling conflicts.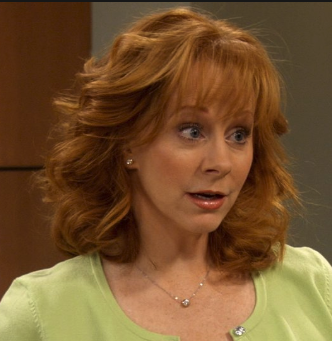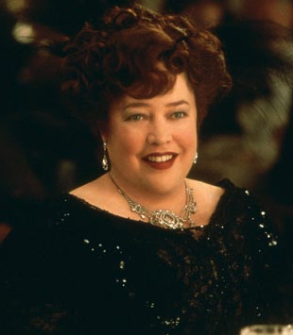 Reba opened up about the experience, saying, "We were on tour, and I had a lot of people on the payroll, and we had three months already scheduled to do the movie, and then they got behind on scheduling." She said it kind of killed her to not shoot the movie, especially after it became such a big hit, but "you gotta' take care of your people."
8.
Will Smith revealed that he turned down the role of Neo in The Matrix due to a reallllllly bad pitch from the movie's producers.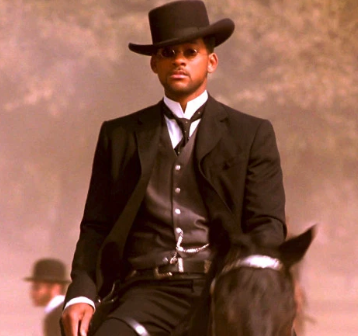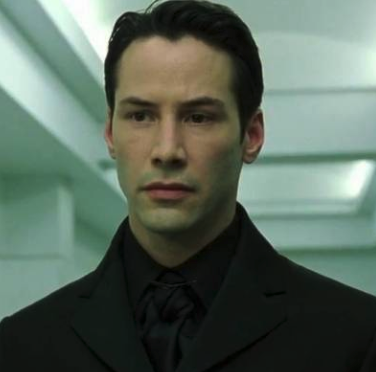 Smith added: "Instead, I did Wild Wild West… I'm not proud of it." Now he's okay with the decision, though, saying he probably saved the franchise by not accepting the role: "If I had done it, because I'm black, then Morpheus wouldn't have been black. They were lookin' at Val Kilmer [for that role]."
9.
Chris Farley was originally cast as Shrek, and he even recorded part of the movie.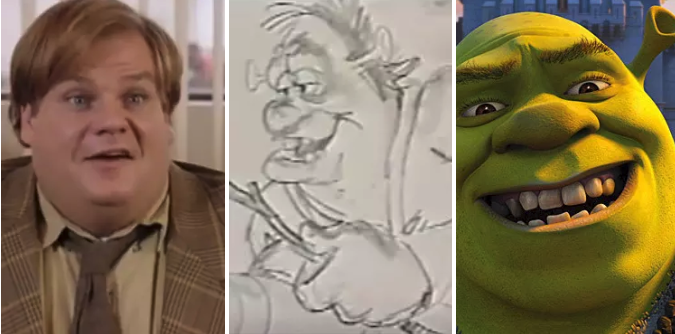 Farley was replaced by Mike Myers after his untimely death.
10.
Eddie Murphy was originally considered for the role of the Grinch in How the Grinch Stole Christmas.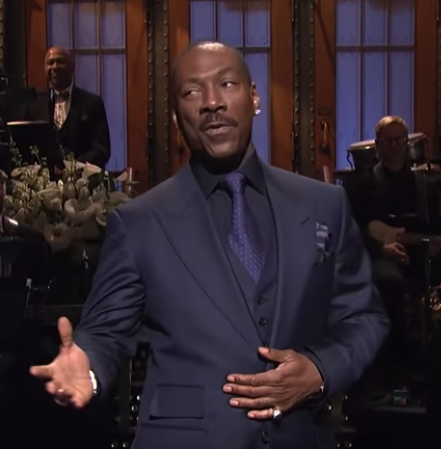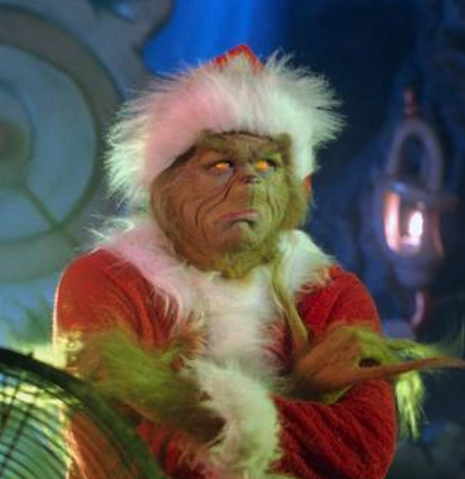 11.
And Jack Nicholson was also considered for the title role, though the part ultimately went to Jim Carrey.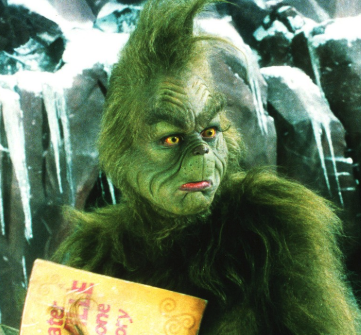 12.
Matthew McConaughey auditioned for the role of Jack in Titanic and was convinced that he got the part, but director James Cameron ultimately went with Leo DiCaprio.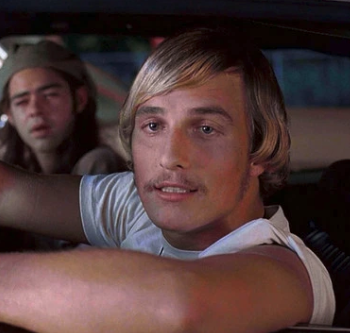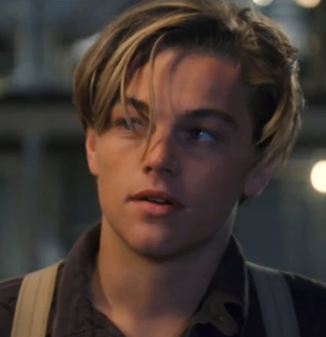 Earlier this year, McConaughey went into detail about the experience, saying, "The audition went really well. Well enough where when I left I was being glad-handed and slapped on the back, like, 'this is what we're looking for. You've got it.'"
Later on, James Cameron commented on the events, saying, "Matthew read for the part, and then we met Leo. Leo came in for an interview, and I had this weird thing: I looked around the room and every woman from the building was in the meeting… the accountant was there and the female security guard, so I thought 'maybe I better cast this guy.'"
13.
Jennifer Hudson admitted that the title role in Precious was originally offered to her, but she turned it down.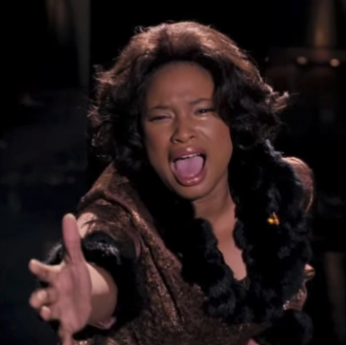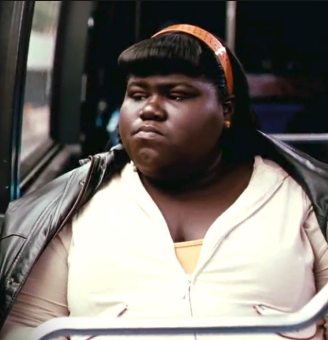 In her autobiography, she revealed that she had "done that with Effie [for Dreamgirls]… and as much as I was moved by this film, I wanted to try a role that had nothing whatsoever to do with my weight." The role (and an Academy Award nomination) ultimately went to Gabby Sidibe.
14.
Hugh Jackman turned down the chance to play James Bond, so the part went to Daniel Craig.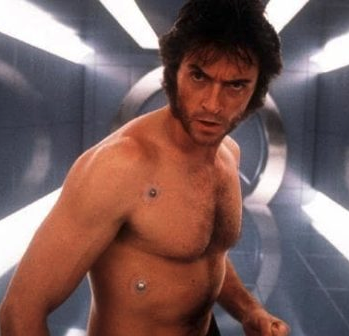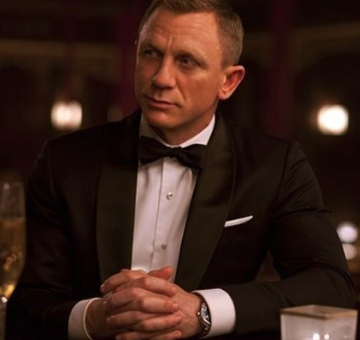 Jackman received a call from his agent to take on the part (this was right after he filmed the first X-Men movie), but he turned it down, saying, "I just felt at the time that the scripts had become so unbelievable and crazy, and I felt like they needed to become grittier and real. And the response was: 'Oh, you don't get a say. You just have to sign on.' I was also worried that between Bond and X-Men, I'd never have time to do different things."
15.
Emma Watson was set to play Emma Stone's character in La La Land but had to drop out due to timing and scheduling conflicts.
Watson had been attached to the live-action Beauty and the Beast movie for so long, and La La Land "wasn't a type of movie she could kind of parachute into." There would be months of training ahead of her for Beauty and the Beast (from dancing, to singing, to horseback riding lessons). "I know I had to do the work, and I had to be where I had to be, so scheduling conflict-wise, it didn't work out." Emma Stone soon landed the role, which earned her an Academy Award.
16.
Liam Hemsworth was almost cast as Thor, but at the last minute the casting people heard he had an older brother and offered Chris Hemsworth the part instead.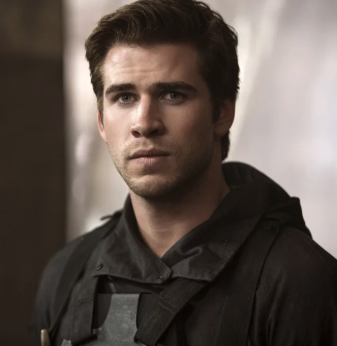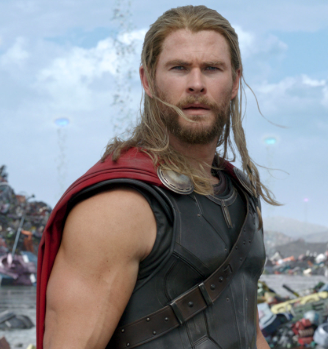 Chris Hemsworth apparently had a terrible audition for the role of Thor. Months went by, and younger brother Liam made it to the final round of the audition process. Chris' manager called and said, "You know, he's got an older brother," so they let Chris send in a new audition tape, and the rest was history.
17.
O.J. Simpson was almost cast as the Terminator, but James Cameron thought he was "too pleasant" to portray a dark character.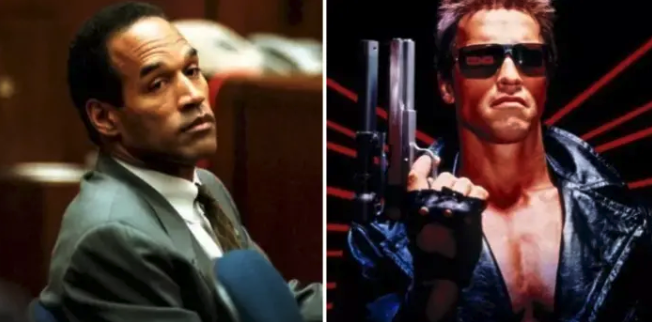 18.
Will Poulter was originally cast as Pennywise in the It remake, but he dropped out due to personal reasons.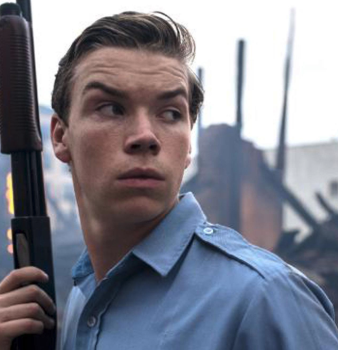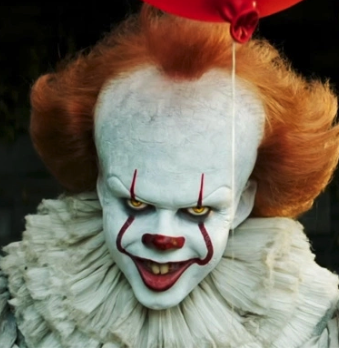 According to director Andres Muschietti, Poulter "expressed a feeling that he had slowly disengaged from playing that character, that was so dark and terrifying. It was a personal decision I respected, but I was eager and willing to find my own Pennywise and that's what we did."
19.
Christina Applegate turned down the iconic role of Elle Woods in Legally Blonde because she didn't want to be type-cast as a dumb blonde.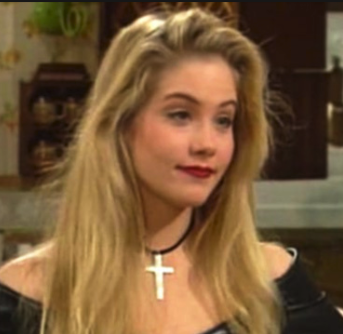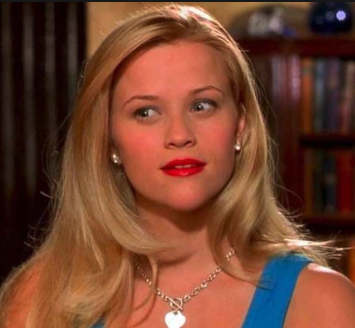 Applegate starred in Married… with Children for 10 years, and shortly after it wrapped she got the script for Legally Blonde. She "got scared of kind of repeating myself," and playing a "dumb blonde" (even though Elle is anything but dumb), so she turned it down. Still, she's fine with how things turned out: "Reese deserved that. She did a much better job than I ever could."
20.
Anne Hathaway was offered the main role in Silver Linings Playbook, but she turned it down over creative differences with the director.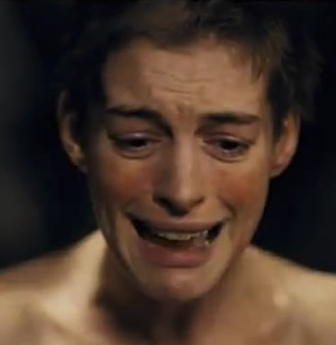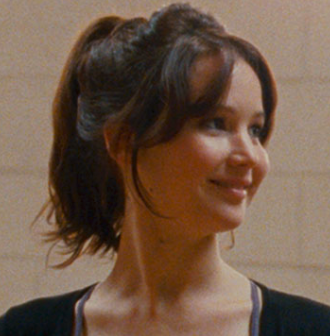 From the beginning, the producer wanted Anne Hathaway to star in the movie. Mark Wahlberg was also poised to star in Bradley Cooper's role. Hathaway had some creative differences with director David O. Russell, so she ultimately turned the film down. Jennifer Lawrence got the part and even won an Oscar for it. But don't feel too bad – Anne Hathaway also won an Oscar that same year for her role in Les Mis.
21.
Vanessa Williams gave up the main role in Monster's Ball for personal reasons, which resulted in Halle Berry winning the Oscar.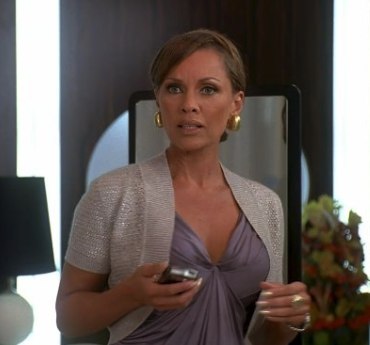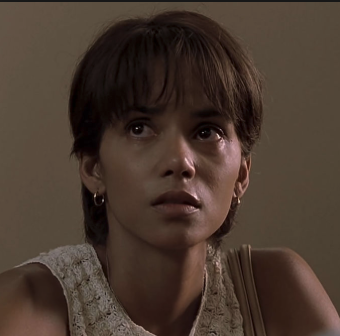 In an Oprah's Master Class episode, Williams went into detail and said, "I knew that it was a riveting script. Halle Berry ended up winning the Academy Award for it, but I had just had a baby, and I was like 'I am not getting naked in front of a crew of people at this time.' My kids were at a young age, and I didn't want that type of role at that point to be out there because I thought it'd be too difficult."
22.
Leo DiCaprio auditioned for the role of Max in Hocus Pocus but decided to film What's Eating Gilbert Grape? instead.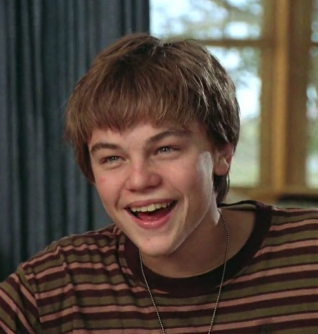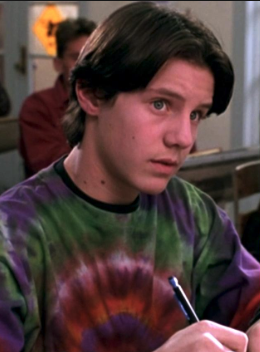 Director Kenny Ortega recalled Leo's audition, saying, "He's just the most sincere and most centered and a wild child at the same time. He was feeling awkward and was like, 'I just feel really bad being here because I'm up for two other movies and I really want them both and I don't want to lead you on.'" DiCaprio ended up booking both of those films (This Boy's Life and What's Eating Gilbert Grape), resulting in his first Oscar nomination.
23.
And Robin Williams tried as hard as he could to get the role of Hagrid in the Harry Potter series, but there was a strict "British-only" casting, so they kept turning him down.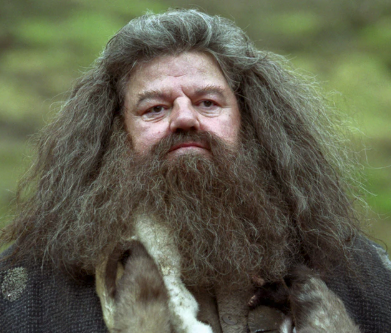 Even though he didn't get the role of Hagrid, Robin Williams tried to get any part in the series, joking, "Maybe one day. Say, if Harry goes to Yale and becomes president." Unfortunately the casting director was super firm with the British-only ruling.
Source: Read Full Article