1.
Texturize a a second- or third-day ponytail with dry shampoo + a quick tease.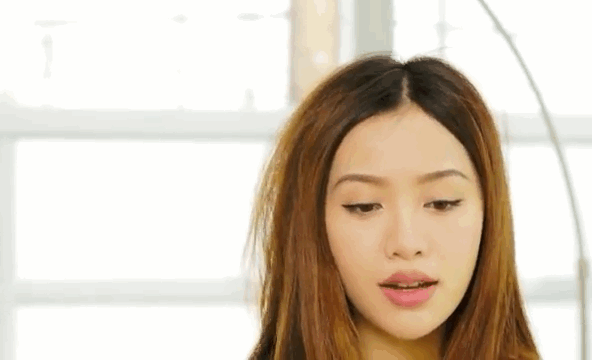 This will give you a cleaner slate + (ideally!) a bit more volume if yesterday's style settled in. Here's the video.
12.
Sneak a bandana into a top knot for a fun retro feel.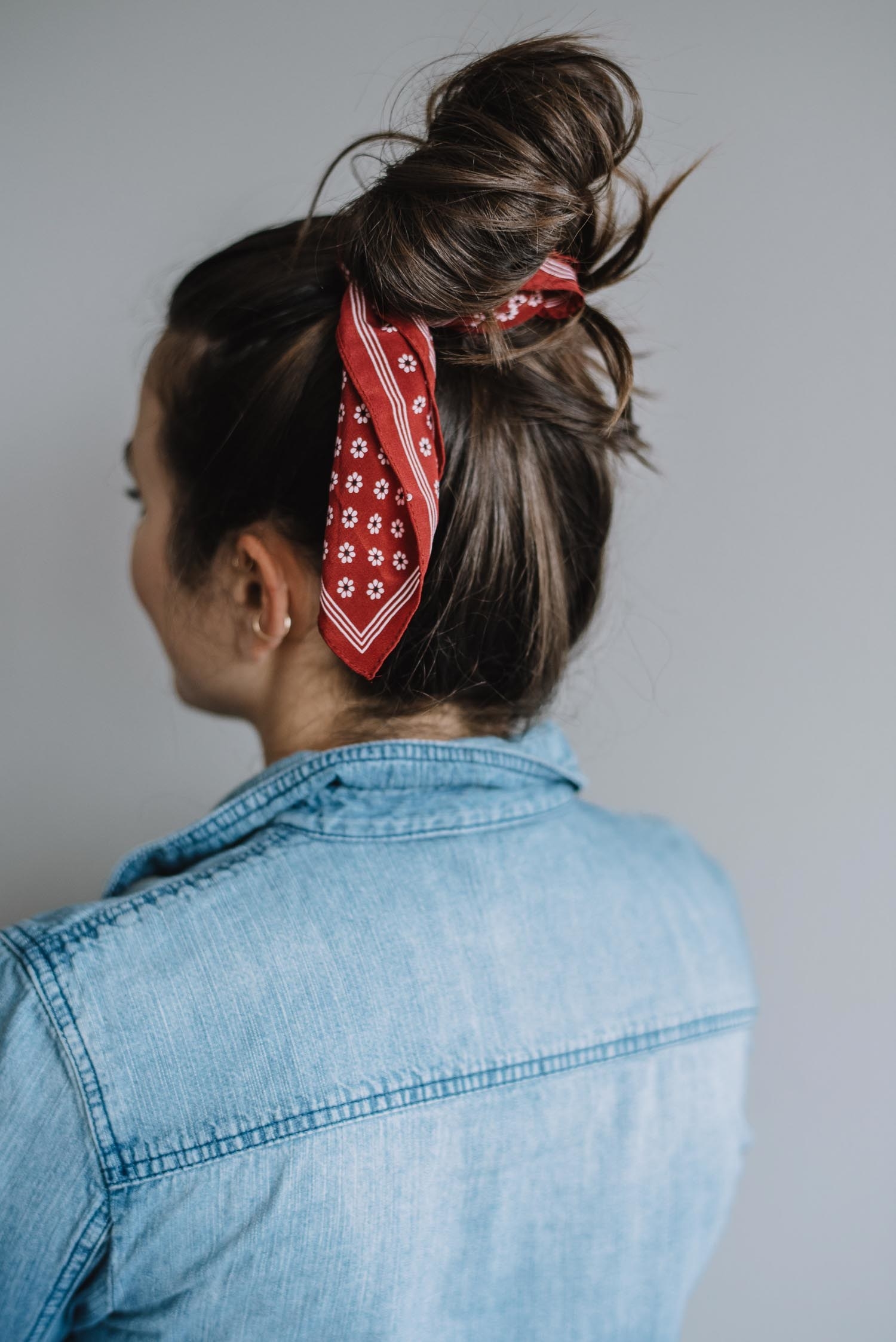 So cute!
Tutorial: How to Work a Bandana Into Any Hairstyle
13.
An elastic headband is all you need to tuck and cover.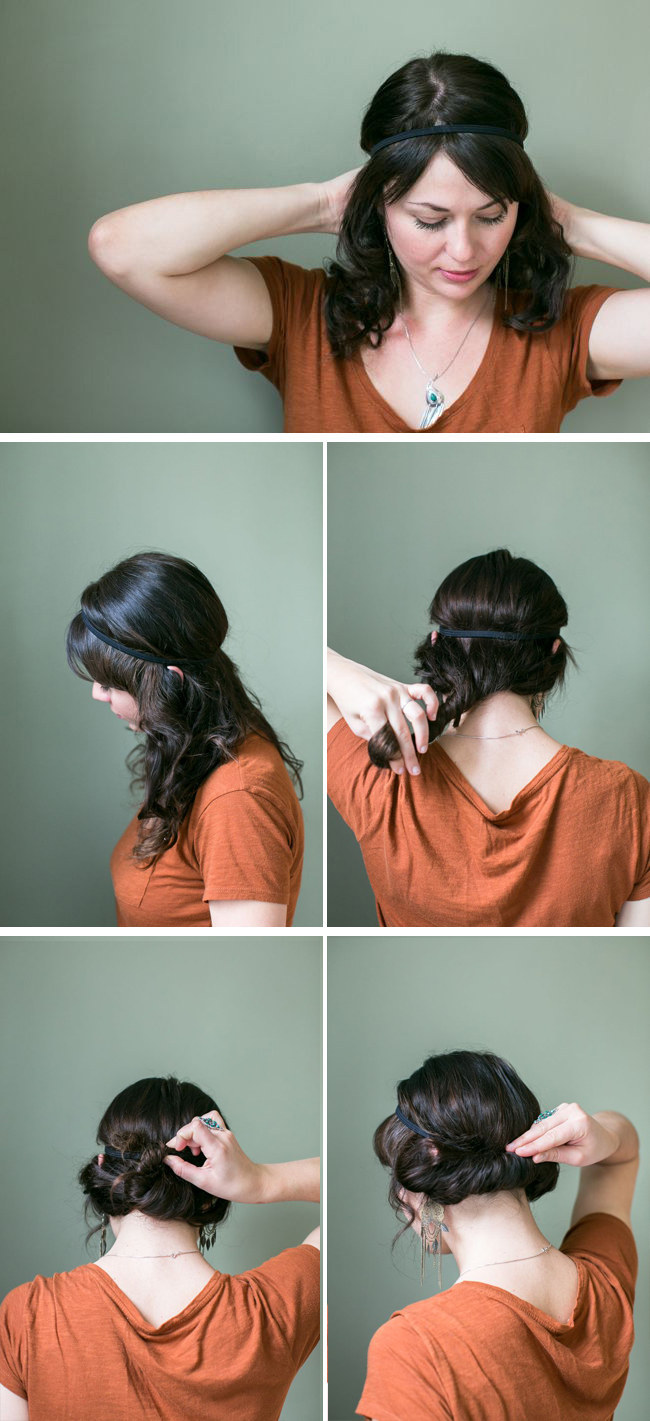 This takes all of two minutes.
Tutorial: Easy Headband Updo
14.
Add extra volume with the help of velcro and spin pins.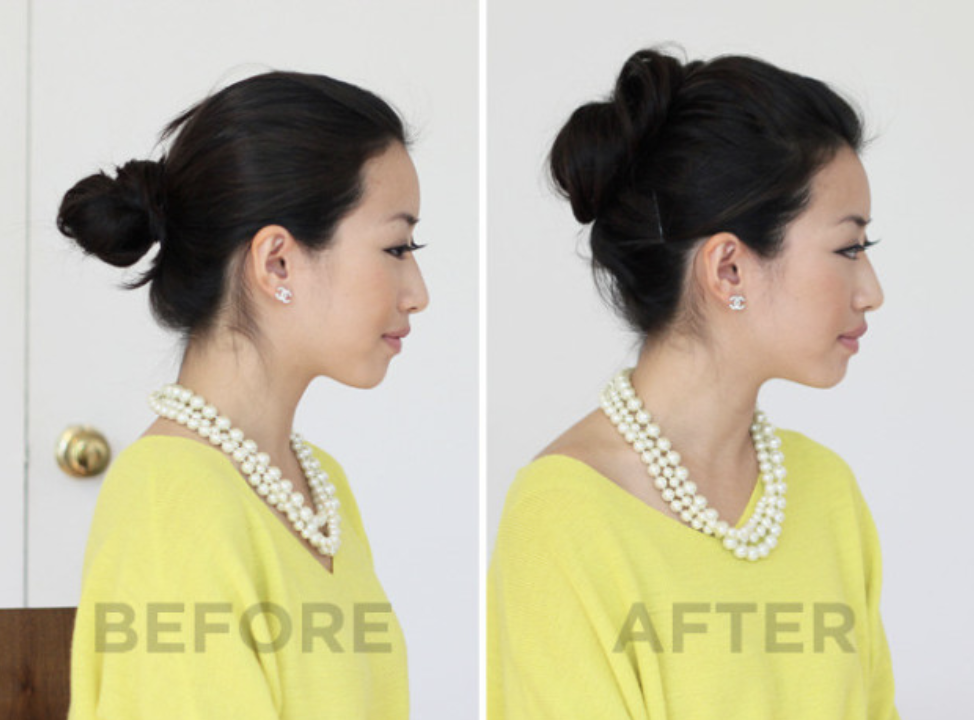 Spin pins > bobby pins.
Tutorial & Video: Voluminous Puffy Bun
15.
If teasing isn't your thing, double up on ponytails.

To make it look cohesive, use a thinner band to pull your hair into half-up/half-down. Then use a regular elastic to tie the second ponytail over it.
Tutorial: Dual Boosted Ponytail
16.
A similar trick also works if you have thin or really layered hair.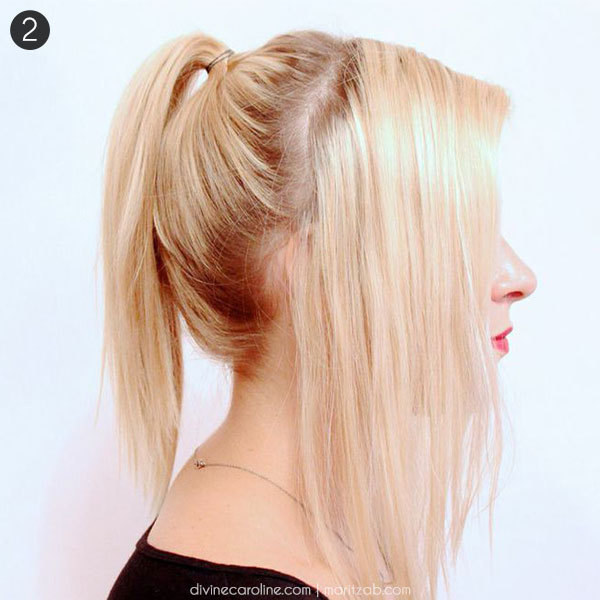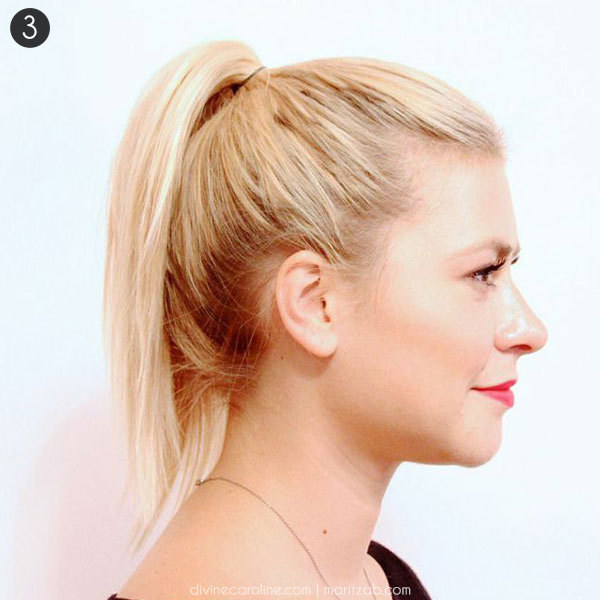 Though this one's less about volume, and more about making sure those shorter layers stay put. More info here.
17.
Growing out your bangs? Keep them out of your face by braiding them forward — then pinning them back.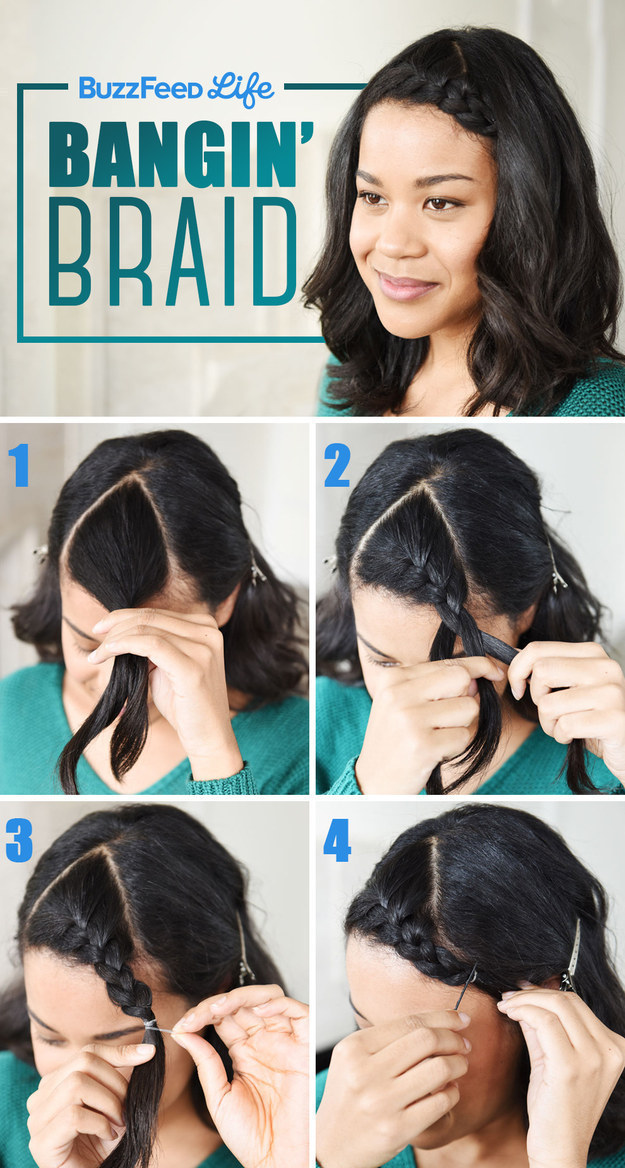 Depending on how long your bangs are, tuck the pin by your ear or temple. Then just pull the rest of your hair back over it.
Tutorial & More: How to Braid Your Bangs
18.
Keep your hair out of your face at the gym with a slick braided bun.

MAAAN BUNNN.
Tutorial: Braided Bun
19.
For long, thin hair: Pin, twist, and tuck away into a low bun.
A pair of bobby pins and you're good to go.
Tutorial: Bobby Pin Updo
20.
Sweep your curls up with an easy wrap-and-pin technique.

Perfect for hot summer days.
Tutorial: Wrap-Around Braids
21.
Or for shorter hair, pineapple it into sections.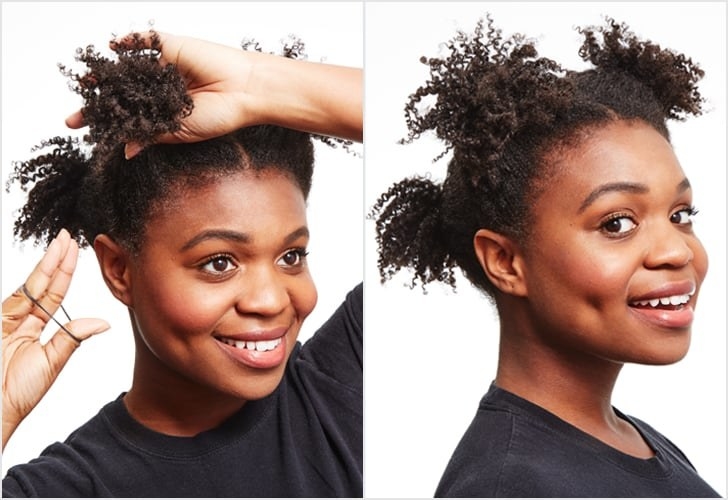 Find this plus more tips and tricks for curly hair at PopSugar.
22.
The trick to a perfectly undone bun? Tie an elastic halfway (or more) down your hair, making sure to leave a tail out. Then just wrap and pin.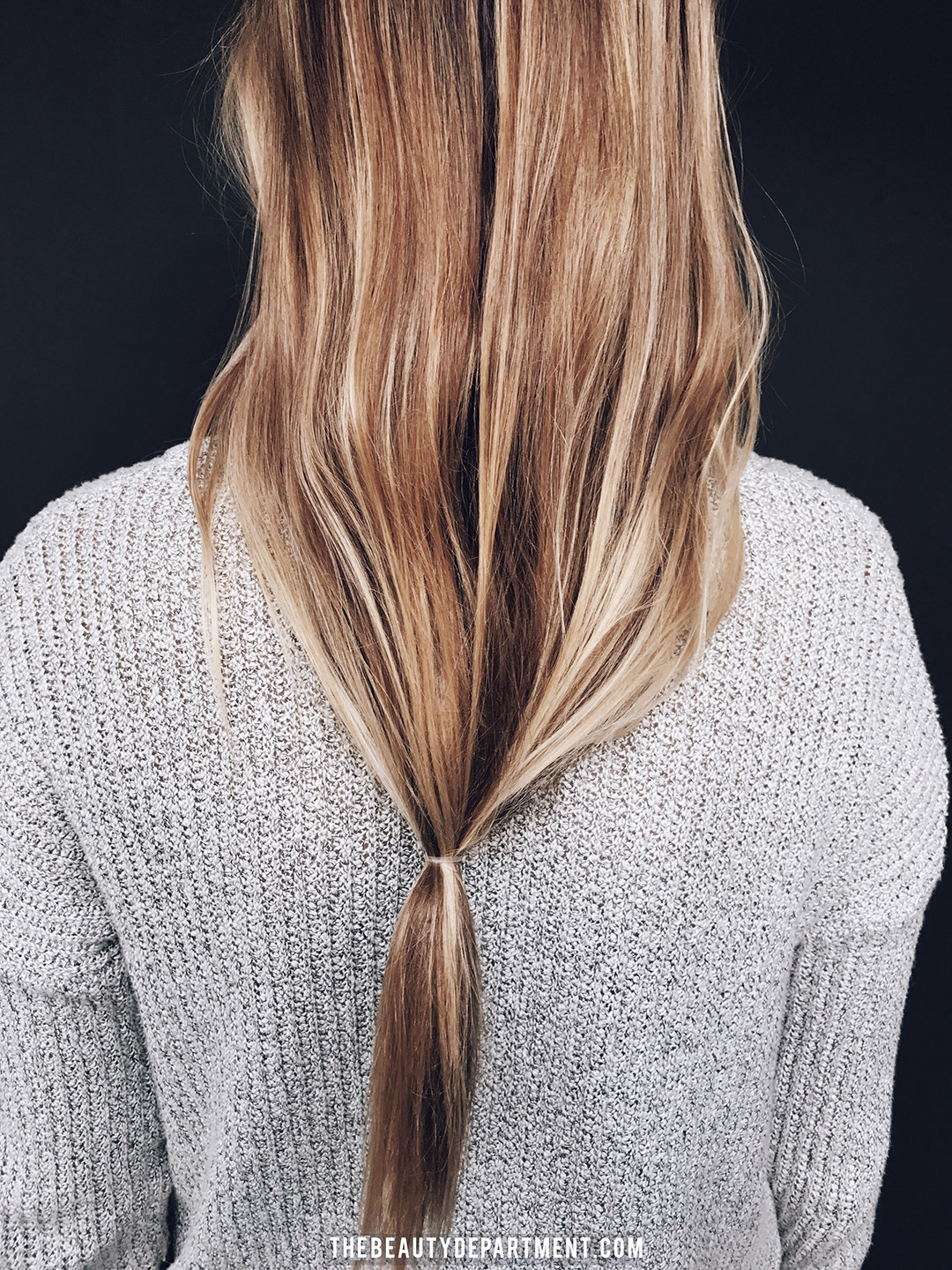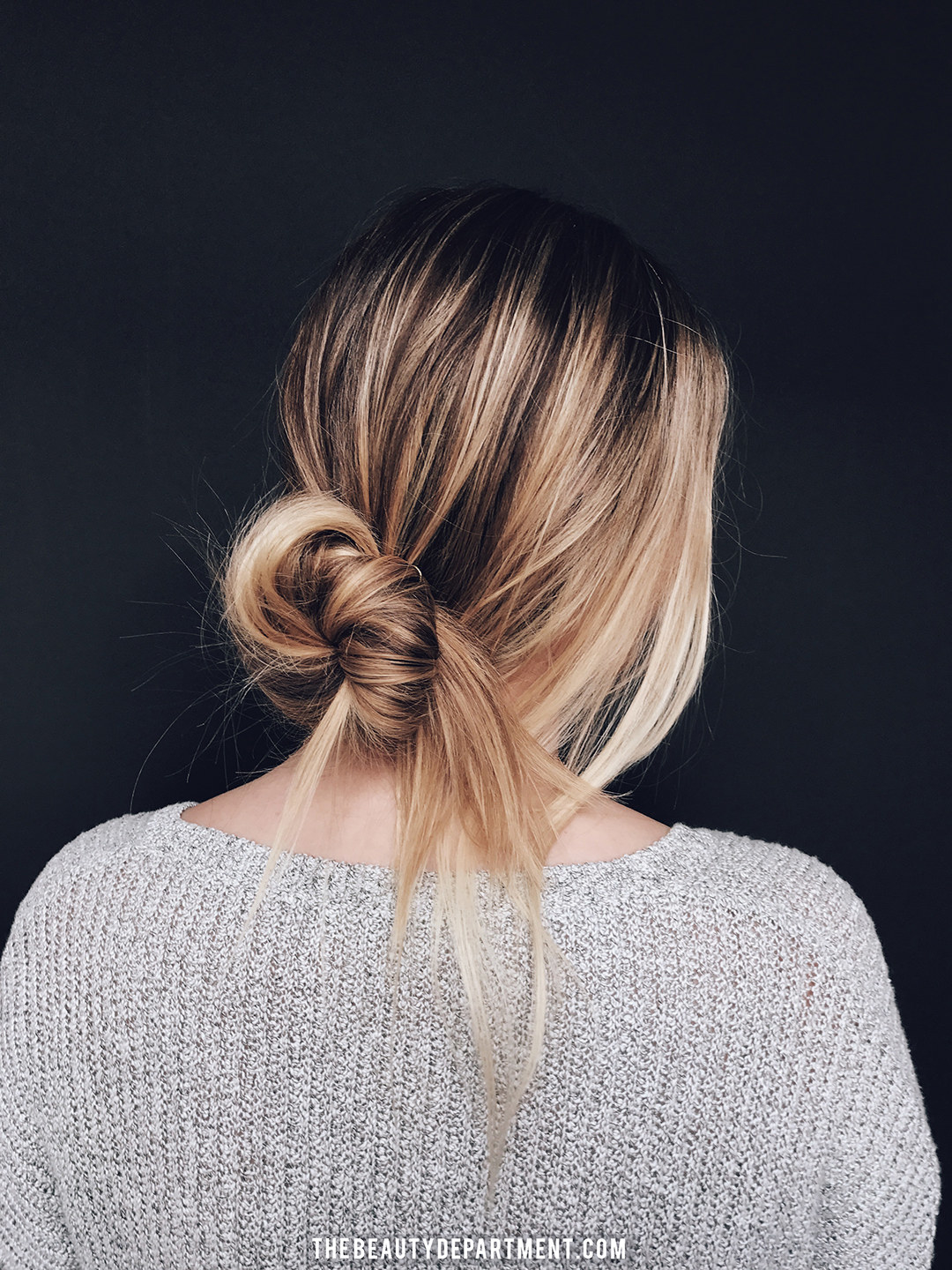 All hail tiny hidden elastics.
Tutorial: The Undone Bun
Source: Read Full Article