According to The Verge, HBO beat out Netflix this year in the Emmy race. With HBO's Game of Thrones scoring the most Emmy nominations out of the network's total of 132, it's no wonder that the show's actors and writers are in the spotlight right now. But the actor who played Theon Greyjoy is getting an extra bit of attention because of his nomination.
Alfie Allen earned his first nomination in the Outstanding Supporting Actor in a Drama Series category for his performance this final season. Although fans weren't particularly happy about GOT's last episodes, they were into Theon Greyjoy's redemptive story arc and how the character bowed out. In a funny twist of Emmys fate, some fans believe Allen's nomination is a form of redemption and were quick to connect it to his sibling.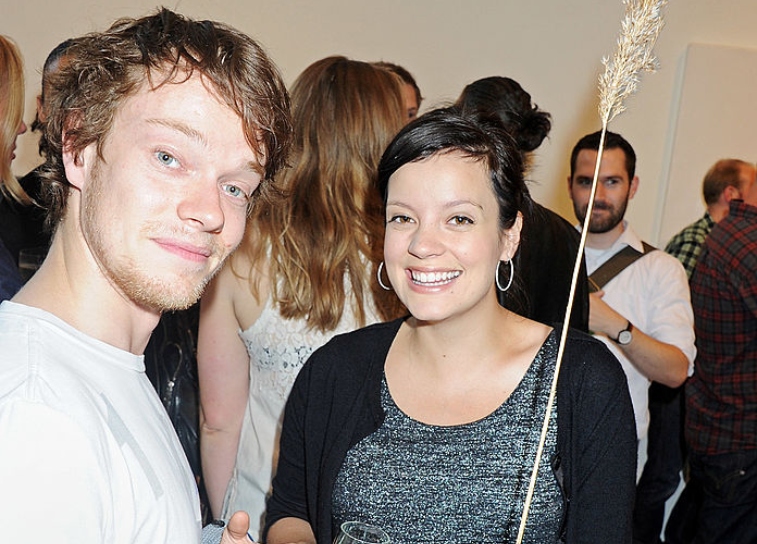 Allen has a famous sister
Many people are shocked to learn that Allen is the younger brotherof British pop singer, Lily Allen. Now that fans are either remembering ordiscovering that fact, it's led to a trip down memory lane and a look at Lily'sfirst album, Alright, Still. Most remember her sassy lyrics on the song,"Smile," where she mocks an ex-boyfriend. But do you remember that she also dida song called "Alfie" too?
Yep. In it, the singer pokes fun at her baby brother for being a lazy, weed-smoking, unemployed gamer. The 2006 single is going viral on social media because Alfie has obviously come a long way. He's certainly not the same guy this song is about.
Here's a sample of the lyrics:
Oh, Alfie get up it's a brand-new day/ I just can't sit back and watch you waste your life away. You need to get a job because the bills need to get paid/ Get off your lazy arse/ Alfie, please use your brain … I'm feeling guilty if I'm leading you astray/ Now how the hell do you ever expect that you'll get laid/ When all you do is stay and play on your computer games?
How Lily Allen reacted to her baby bro's nomination
While the Internet is busy cracking up about the song and how Allen's been able to redeem himself, his sister is singing nothing but his praises. In a now-deleted Instagram post, she congratulated him and expressed how proud she is of her brother. ET Online caught a glimpse of her message where she shared her sisterly pride: "My baby f**king brother is nominated for an Emmy. No one deserves it more. I am so f**king proud of him, even without an Emmy nom but OMG he has an Emmy nom. Go Alf!!!!!!!"
https://www.instagram.com/p/Bw19wTgnzM3/
Lily was busy shedding tears of joy as the younger Allen shared his excitement about the nod. He told Entertainment Weekly that it's an honor:
"I wasn't expecting [the nomination], it's incredible. There are a lot of actors I admire in that category, just to be there is amazing, just came home now with my dog and letting it sink in. It's just an honor, man, it's just amazing."
Allen hasbeen nominated in the same category as fellow GOT co-stars PeterDinklage (Tyrion Lannister) and Nikolaj Coster-Waldau (Jaime Lannister). The 2019Emmy Awards will air on September 14, 2019 at 8:00 pm.
Source: Read Full Article