Michael Jackson, the legendary King of Pop, died in 2009 from a combination of lethal, doctor-administered drugs. At only 50 years old, Jackson definitely died before his time. He left behind three children and a catalog of incredible songs such as "Billie Jean," "Thriller," "Bad," "I Just Can't Stop Loving You," and "Black or White."
Jackson's legacy has been tarnished by a string of child molestation charges, that followed him all throughout his career, but Jackson also had several high-profile relationships that have been much-studied.
Read on to learn who Michael Jackson dated, and whether or not he ever got married.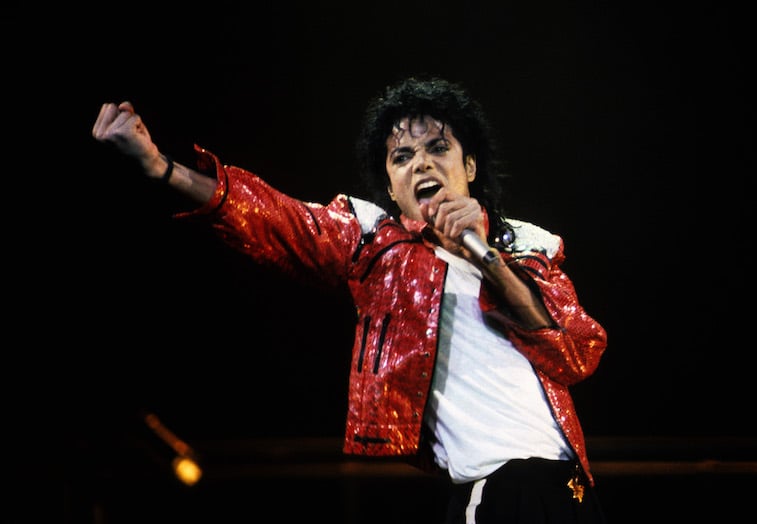 Michael Jackson's early girlfriends
Michael Jackson grew up in the spotlight, as the frontman for the Jackson Five, a group comprised of him and his older brothers. Instead of playgrounds and field trips, Jackson spent his childhood years on a stage, performing for fans all over the United States.
The Jackson Five eventually made it big, and young Michael Jackson became a worldwide sensation before ultimately branching out on his own, singing and dancing to hits like "Thriller."
It was only natural that Jackson's earliest relationships were with fellow child stars. Jackson reportedly dated Brooke Shields when he was young, as well as young Oscar-winning actress Tatum O'Neal.
Shields remained friends with Jackson throughout the rest of his life and even spoke at his memorial service in 2009.
Michael Jackson married the daughter of Elvis
Jackson met Lisa Marie Presley, the only child of rock and roll legend Elvis Presley when they were both very young. They didn't maintain contact for many years and met again in the early 90s when Jackson was a massive superstar and Presley was already married with two children.
Still, sparks flew and the pair found that they had much in common. Following Presley's divorce from her first husband, Danny Keough, the two got married in May 1994.
Although Jackson and Presley proclaimed that they were very much in love, many questioned the timing of the relationship, as it was announced on the heels of Jackson's first child molestation charges.
Jackson and Presley fiercely disputed the charges but the marriage itself didn't last. Lisa Marie Presley filed for divorce in late 1996 and while she later admitted that she and Jackson continued to see each other following their divorce, as far as the public knew, that was the end of that chapter in Jackson's life. 
Jackson and Debbie Rowe
Michael Jackson first met Debbie Rowe, a doctor's assistant, in the 1980s, but their romantic relationship didn't begin until after Jackson's divorce from Presley.
Reportedly, Rowe told Jackson that she would be happy to have his children, and Jackson, who wanted to become a father, agreed. Rowe and Jackson got married in November 1996, and Rowe would go on to have two children, a girl named Paris and a son named Prince. 
Rowe and Jackson divorced in October 1999, with Jackson taking full custody of the two children. Eventually, Jackson would go on to have a third child with an unknown surrogate mother, a son he nicknamed "Blanket." From all reports, it seems as though Jackson was a devoted father who loved his children deeply.
It is not known whether or not Jackson had any girlfriends before he died, but all in all, Jackson was married twice and in several romantic relationships.
The King of Pop's music sales continue to prosper, even though he is not around to enjoy the success, and in spite of continued controversy regarding possible child molestation, his fans still carry the torch for Jackson. 
Source: Read Full Article