Looking for more insight into why Shawn Mendes and Camila Cabello broke up? A source tells People that their vibe kinda just changed once their work schedules became more packed.
That would be hard on any couple, so understandable! And if you're wondering who initiated the split, a source previously told E! News that it was Shawn who got the convo going—but they both ultimately agreed it was for the best: "The relationship was getting stale and complacent and they decided they are better off being friends."
Shawn and Camila announced their split in a joint statement on November 18, saying "Hey guys, we've decided to end our romantic relationship but our love for one another as humans is stronger than ever. We started our relationship as best friends and will continue to be best friends. We so appreciate your support from the beginning and moving forward."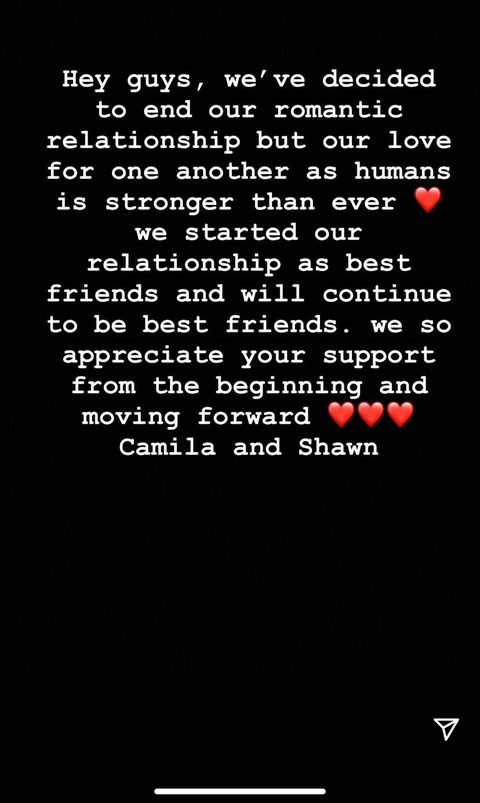 Reminder: Camila and Shawn began dating in July 2019 (after the music video for "Señorita" dropped and caused everyone to start speculating)—but they were BFF for years before then, so something tells us their plan to remain friends will actually work out.
Source: Read Full Article