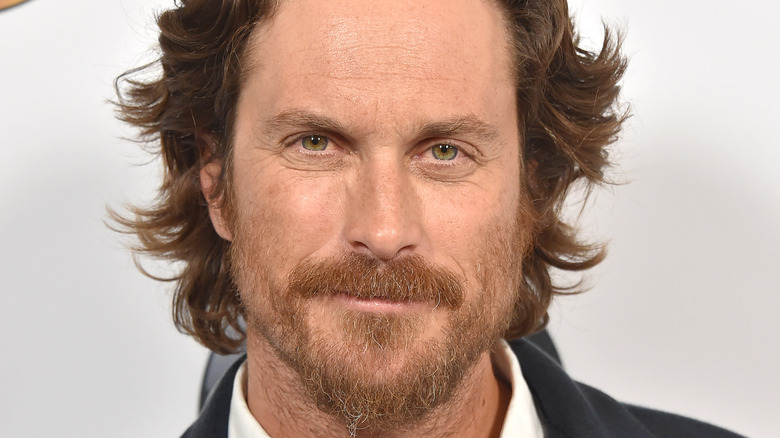 DFree/Shutterstock
By Olivia Jakiel/Aug. 25, 2021 3:34 pm EDT
Oliver Hudson may belong to one of Hollywood's most famous families, but over the years, he's proven to be an outstanding actor in his own right. Hudson first started gaining traction in the industry after appearing in a handful of movies in the early 2000s, including "New Best Friend," "The Smokers," and "Going Greek" (via IMDb), and got his big break after landing a starring role in the short-lived TV series, "My Guide to Becoming A Rock Star," as well as a 16-episode stint on "Dawson's Creek."
After landing another starring role in the television series, "The Mountain," Hudson starred in the wildly funny sitcom, "Rules of Engagement," which ran for six seasons from 2007-2013. After "Rules of Engagement" came to end, Hudson showed off his dramatic acting chops in the country music drama series, "Nashville," opposite Hayden Panettiere and Connie Britton, and then starred in "Scream Queens" and "Splitting Up Together," among other productions.
While it's clear that Hudson has made a name for himself in the entertainment biz, there's a lot of things you may not know about the 44-year-old actor — until now. Read on for everything to know about the former "Scream Queens" star.
Oliver Hudson is Kate Hudson's brother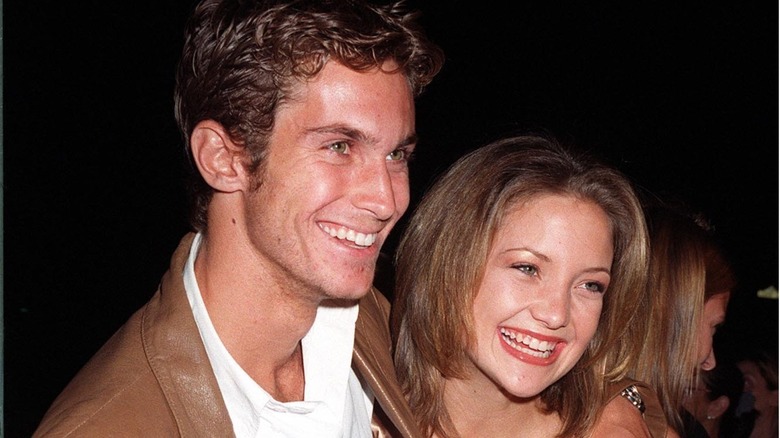 If you thought Oliver Hudson's last name sounded familiar, it's because he's the brother of the rom-com queen herself, Kate Hudson. Both Oliver and Kate share the same parents, Bill Hudson and Goldie Hawn, who were married from 1976 to 1982 and went their separate ways when Oliver was six and Kate was three (via CheatSheet). Kate and Oliver have been relatively open about their distant relationship with their biological father, and Kate touched on their estranged relationship during an interview with Sunday Morning.
"I think that estrangement is unfortunately quite common," the "How To Lose A Guy In 10 Days" star said. "And I think it's important for people to talk about that. Sometimes you need a little bit of talk and humor to move us into places where we can heal the wounds that have affected us from our families."
"It's a 41-year-old issue. I have a great family. I have a beautiful mother. I have a stepfather who stepped in and played a huge, huge part in sharing what is to have a dependable father figure in our life," she continued. "But it doesn't take away from the fact that we didn't know our dad. I think people sometimes just need to hear that they're not alone in that."
Oliver Hudson and Kate Hudson host a podcast together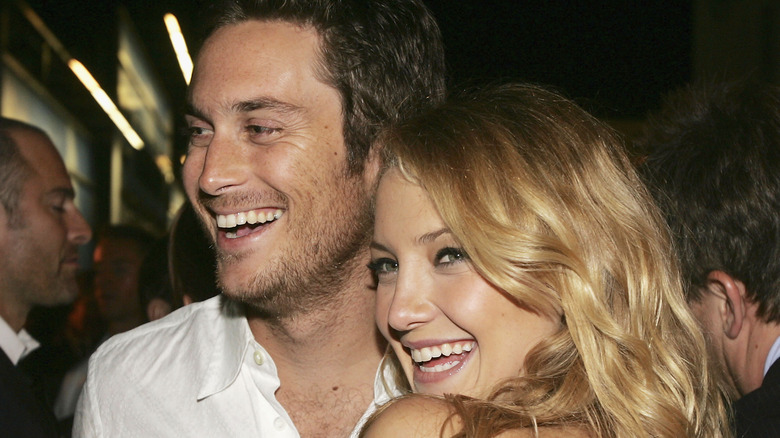 Oliver Hudson and Kate Hudson co-host "Sibling Rivalry" together, a podcast that "explores the sibling bond, family dynamics, the human mind, and so much more" while Kate and Oliver "dive deep into the things that interest them and talk to other siblings in a free-formed, wide open, relaxed conversation to not only have some laughs, but to maybe inspire some people along the way with universal tales of what it's like to grow up with brothers and sisters." The podcast has over 9,000 reviews and an average 4.7 star rating, and celebs like Jessica Alba, Maddie Ziegler, Matthew McConaughey, Zooey Deschanel, Dakota Fanning, and more have appeared on the show alongside their siblings.
During a "Sibling Rivalry" episode that aired in January, Kate got candid with Oliver about wanting to spend more time with their estranged family — including the pair's other siblings. "You know what I've been thinking about lately? Dad. I've been thinking a lot about Dad … We've been talking so much about sibling relationships and distraught relationships," Kate said (via Insider). "And we're sitting here like, 'We've got the best family, we're so great,' and yet we don't ever acknowledge the fact that we have four other siblings. Four."
"So I've been thinking a lot about the Hudsons," Kate continued. "Thinking it's important that we reach out with all of our siblings and maybe connect with them a little bit."
Oliver Hudson is a mental health advocate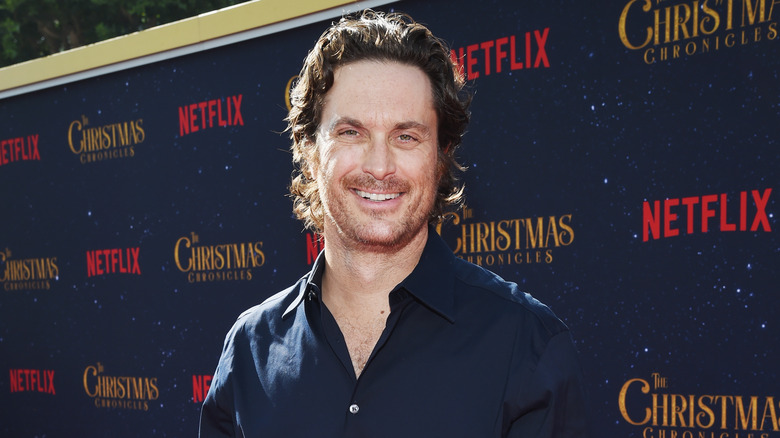 Oliver Hudson has been open about his battle with anxiety, and bravely shared his story with Yahoo Life's "The Unwind" in June, telling the outlet that although his life seems perfect, he has his fair share of struggles like many non-famous folks. "I am as privileged as you can get, but that doesn't mean that I don't have my s***," Hudson said. "And that doesn't mean that these big stars and people who you perceive to have everything have their mental health in perfect order because we're all human beings, you know?"
Hudson went on to reveal that Kurt Russell, who has been dating his mom Goldie Hawn since 1983, gave him some advice that helped him tremendously when he was trying to become an actor. "I wasn't an actor yet but I was trying to make it happen. And ironically, this was exactly when I was going through this anxiety," he revealed. "And my family was, you know: Kurt's a star, Mom's a star. My sister was a star at the time, and I was sort of just trying to make it happen. The expectations that I put on myself were pretty, pretty gnarly, and I think that really sort of broke me in a way."
"But he said, 'Look, you have the talent. You have to stop giving a s*** what people think about you,'" he continued. "It's just so true. It's so freeing. And it's something that I strive for."
Oliver Hudson is a family man through and through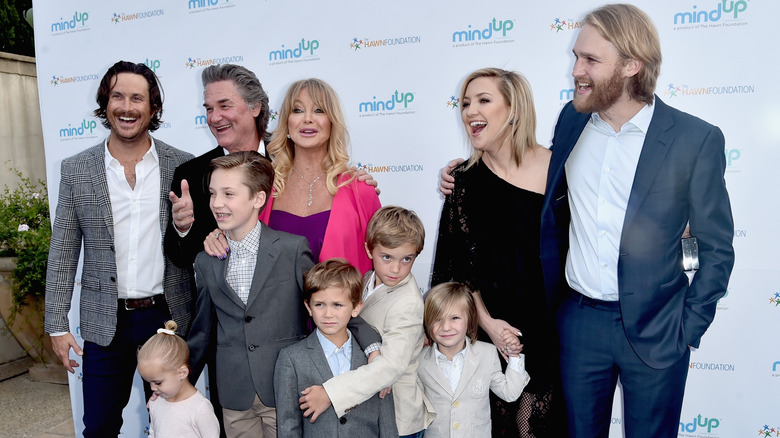 Family is clearly one of the most important things in Oliver Hudson's life, given his close relationship with sister Kate Hudson, their mom Goldie Hawn, her partner Kurt Russell, and his half-brother, Wyatt Russell, who is the only child of Kurt and Goldie. In addition to spending time with his siblings and parents, Hudson spends as much time as he can with his wife of fifteen years, actress Erinn Bartlett — who's appeared in "The Benchwarmers," "How I Met Your Mother," and "Rumor Has It…" (via IMDb) — and their three children, Bodhi, Wilder, and Rio.
"Family is number one for me, for sure. Being a father is definitely my number one priority in my life. Family is extremely important to me, and to my family," Hudson shared with Yahoo Life's "The Unwind" in June. "We all live 10 minutes from each other; we're lucky. We get to be in each other's lives almost every day. My mom and Kurt were over here last night; we had Chinese food, lit a fire, we hung out. It's special. And it's just about being communicative."
Source: Read Full Article