Ree Drummond loves a recipe that comes together quickly. Her cheesy stuffed pasta pie may take a bit more effort than her typical recipes, but she said it's totally worth it. The Pioneer Woman star shared how to make the easy pasta recipe that has a "wow factor."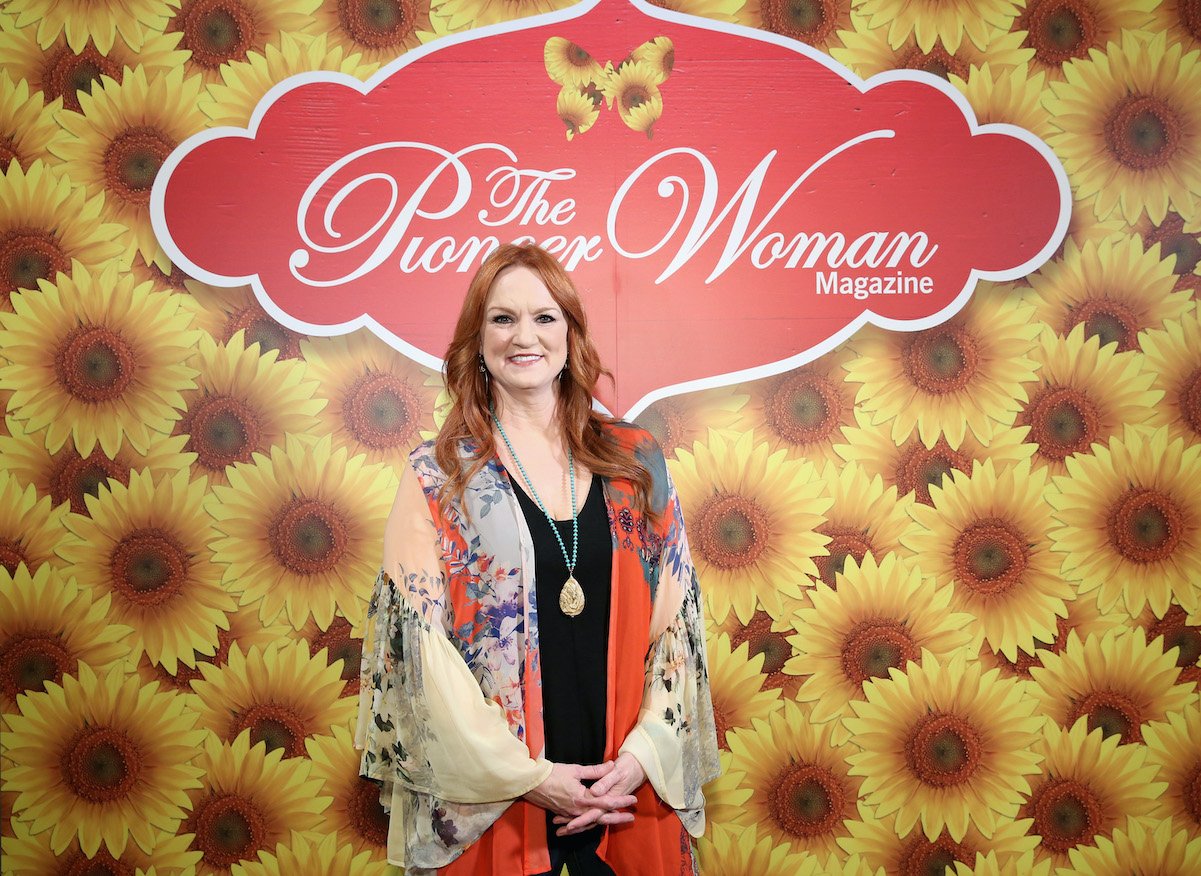 Ree Drummond's cheesy stuffed pasta pie only has 5 ingredients
Drummond demonstrated how to make her cheesy stuffed pasta on The Pioneer Woman cooking show.
"This is a stunner of a recipe," she explained. "And it's great for friends if you're having people over for dinner. It's great for a weeknight but it does take some assembly, so you might want to save it for some of those special people in your life and not just your teenage boys."
The beauty of Drummond's pasta recipe is that it's made with just a handful of ingredients and one shortcut in a jar, which she said allows you to "concentrate your time and effort on the actual assembly and cooking/baking of the recipe."
'The Pioneer Woman' had an easy tip for stuffing the pasta
Drummond started by combining the cheese filling for the pasta in a bowl: ricotta cheese, pesto, grated fontina cheese, salt, and pepper. She shared her easy tip for stuffing the pasta with the flavorful ricotta mixture — she uses a piping bag to make the job a lot less messy.
The Pioneer Woman star loaded the bag with the ricotta mixture and cut off the end. "It's much easier to fill this pasta using a piping bag," she explained.
Drummond also shared her preferred pasta shape for her recipe. "So for pasta, I am using paccheri, which is like oversized rigatoni," she explained. "Have you ever seen pasta this huge in your life?"
She continued, "But the good thing is it's big enough to stuff so I'm just going to put the piping bag in and squeeze until it's totally stuffed with the ricotta mixture."
Ree Drummond assembled the unique pasta pie
Drummond then built her unique pasta recipe using a springform pan. "What you do is you stand up the pasta" along the edge. "I'm going to do this exact same thing with the rest of the pasta and the rest of the ricotta and I am going to fill this springform pan," she explained.
She estimated the task would take only 10 minutes to finish. "Can you believe this?," she asked as she held up the pan packed with pasta. "This is my kind of dish, let me just tell you — pasta, cheese, pesto — seriously my favorite things."
Drummond used an easy shortcut for the next step. She combined a jar of alfredo sauce with pesto and some of the pasta water to thin it out. "So it's a little bit liquidy but that's good because it's going to cover the pasta and get inside," she noted.
"This should be a crime, to be honest," she said of her rich pasta recipe before adding a final topping of fontina cheese. "How good would this be for company and you just pull it out of the oven and just watch your guests faint?"
She baked the pasta in a 400 degree Fahrenheit oven for 30 to 35 minutes until it was bubbly.
Then it was time for the big reveal. Drummond admitted she was a bit nervous to release the sides of the springform pan but it turned out beautifully. "You could leave it in the pan and just scoop it out, but to me, it looks like something that needs to be sliced in a wedge."
"It really does cut like a cake," she added.
You can find the full recipe on the Food Network website.
Source: Read Full Article