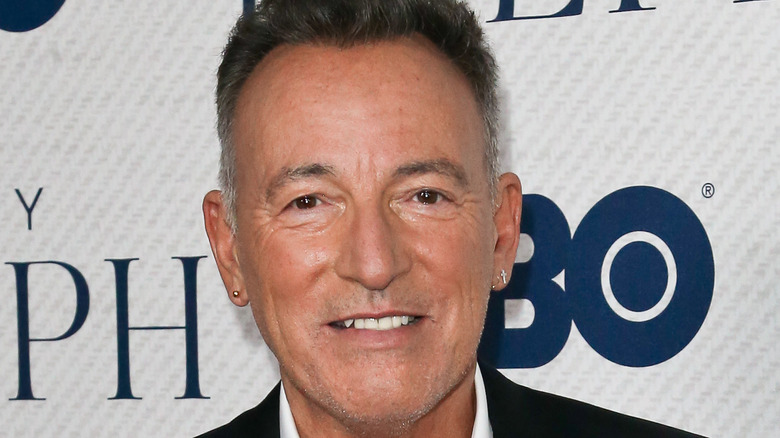 As the country begins to return to something resembling normal post-pandemic, Americans are celebrating the revival of restaurants, stores, museums, theme parks, and other attractions that were shuttered for so many months. For New Yorkers, one of the most-anticipated re-openings is Broadway. While some favorite musicals won't be returning (we'll miss you "Frozen" and "Mean Girls"), many others will. Among them: "The Lion King," "Come From Away," "Hadestown," "Aladdin," "Wicked," "The Phantom of the Opera," and — huzzah! — "Hamilton" (via TDF).
While most of the big-ticket shows will start their openings in fall 2021, one special event is slated to begin much earlier: "Springsteen on Broadway." The rock legend announced he'll be reviving his one-man show on June 26. His original run, in 2017 and 2018, played for 236 performances and netted Springsteen a special Tony Award. The Boss said in a statement, "I loved doing 'Springsteen on Broadway,' and I'm thrilled to have been asked to reprise the show as part of the reopening of Broadway" (via CNN).
Audiences wanting to see Springsteen will have to dig deep into their wallets — depending on seating, tickets range from $75 to an eye-popping $850. There's also one more requirement for fans who want their Bruce fix, and it's one that may not go over well with some.
No vaccination = no tickets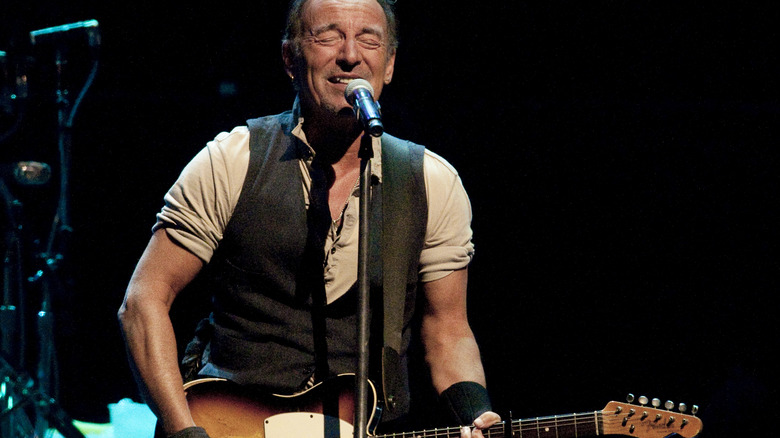 According to Jujamcyn Theaters — owners of the theater where Bruce is playing — "Guests will need to be fully vaccinated in order to attend SPRINGSTEEN ON BROADWAY and must show proof of vaccination at their time of entry into the theatre with their valid ticket." That means audience members must get their second Pfizer or Moderna shot — or their single Johnson & Johnson dose — 14 days or more before the show date. Children under 16 don't need to be vaccinated, but must be accompanied by a vaccinated adult and provide proof of a negative COVID-19 test. A rapid test has to be done within six hours of show time — the longer PCR test should be taken 72 hours prior.
The theater will also be enforcing safety protocols such as staggered entrances, contactless options, and an upgraded ventilation system. They haven't yet announced whether any seats will be blocked off to help ensure social distancing. 
As of this writing, Springsteen's show is the only Jujamcyn production that has a firm vaccination requirement. Other Jujamcyn shows include "Moulin Rouge! The Musical" and "The Book of Mormon." However, their site does state that protocols such as vaccinations, masks, and social distancing may be enforced in their other shows "based on CDC and New York state guidelines at the time of performance." 
Fans on Twitter don't seem to mind the vax rule. One Twitter follower raved, "Thanks for requiring proof of vaccination! This is how it needs to be to get back to normal." 
Source: Read Full Article