Looks like Sofia Richie has fully moved on from Scott Disick with none other than Jaden Smith. Sources tell E! News (who, for obvious reasons, are pretty reliable when it comes to Kardashian-adjacent news) that the pair recently spent "all day and night" hanging out together.
This update comes after photos were published of Sofia and Jaden chilling at the beach on Saturday, September 5. "They spent the afternoon playing on the beach together with friends. But Sofia and Jaden only had eyes for each other," the source tells E! "They swam in the water together and wrapped their arms around each other. They held hands as they went in and out of the water and then they pulled each other in for a hug."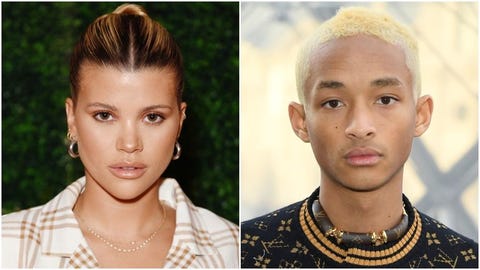 But wait! There's more! Jaden and Sofia were also seen "smiling at each other" and were "very flirty the entire day." They also went to dinner together at Nobu (truly, where else?), and "stayed for several hours and left together in a Sprinter van. Sofia was in a great mood and never stopped smiling. She seems to be having a lot of fun and is very happy. She and Jaden went back to a friend's house for the night."
FYI, Sofia and Jaden actually have history: they dated back in the day when they were just 14.
Source: Read Full Article