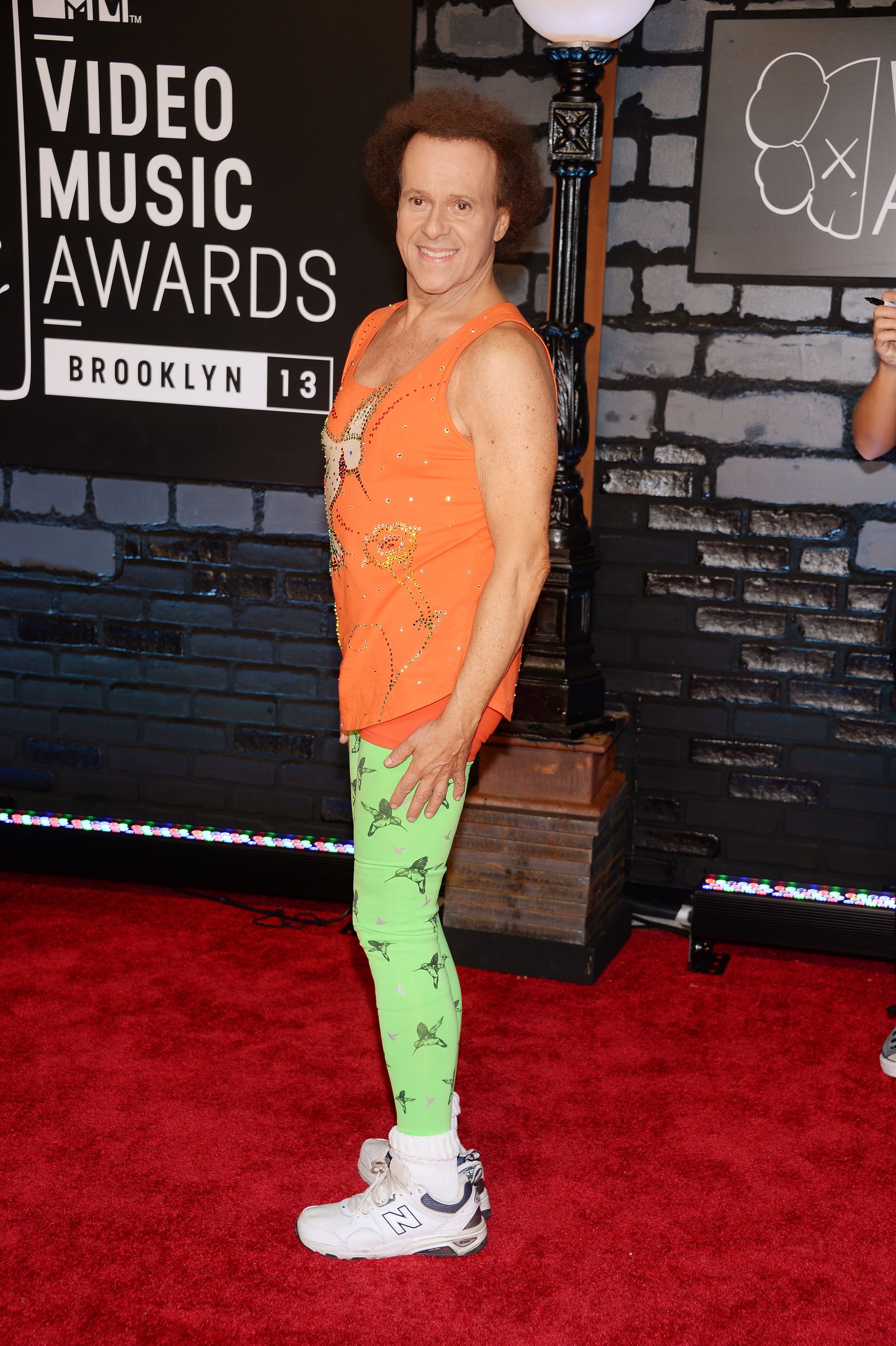 Six years after Richard Simmons seemingly vanished from the public eye, the fitness guru is speaking out to let fans know he's doing just fine. Simmons's sudden return to the spotlight comes just days after the premiere of Fox's documentary "TMZ Investigates: What Really Happened to Richard Simmons" (now streaming on Hulu and Fox). The documentary delves not only into the reported reason why the 74-year-old left his public life behind, but also into his rise to fame.
On Aug. 24, Simmons posted a message on his official Facebook page thanking his followers for their support. "Thank you, everyone, for your kindness and love! ❤️. Love, Richard," he wrote alongside a photo of a smiling emoji holding up a thank you sign.
His post marks the first time the famed '80s star has shared anything with his fans since 2014. A representative for Simmons confirmed to The New York Post that the post was penned by the exercise icon himself. The rep added, "Richard is eternally grateful for the continuous outpouring of love and gratitude he has received from across the Globe. He is happy, healthy and living the life he has chosen to live."
Per the documentary, the reason behind Simmons's disappearance wasn't nearly as strange as the conspiracy theories that spread across the internet. In the doc, the star's decision to retire came down to his reported need for a knee surgery that would make it difficult for him to teach the exuberant exercise classes he was known for.
However, he did briefly resurface in 2016 to shut down one of the most prevalent theories about his disappearance: that he was being held hostage by his maid. In 2016, he phoned into the "Today" show on NBC to debunk that wild claim once and for all. "No one is holding me in my house as a hostage," Simmons said. "You know, I do what I want to do as I've always done so people should sort of just believe what I have to say because like I'm Richard Simmons!"
Source: Read Full Article