When it comes to the coronavirus crisis, it's starting to seem like the Real Housewives should keep their mouths shut!
Vicki Gunvalson of Real Housewives of Orange County came under fire on Monday for a tweet asking California governor Gavin Newsom to reopen the state… seemingly, so she could get her hair done! She tweeted:
"@GavinNewsom  Let's get America who is healthy back to work.  We need hairdressers, nail techs, small business's and restaurants to start reopening May 1st.  Please?"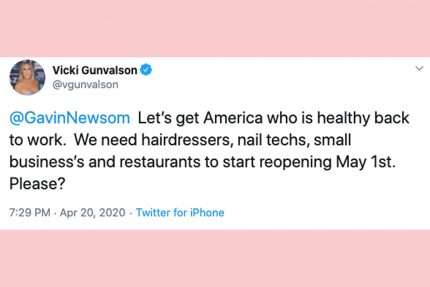 California is currently on a shelter-at-home order until at at least mid-May, if not longer. Of course, Vicki's suggestion of opening things up sooner was met with a LOT of criticism. The 58-year-old was slammed for the ignorance and entitlement of her tweet. 
One Twitter user referenced Gunvalson's podcast, writing: 
"Vicki wants to "WHOOP IT UP" while people are dying. Nice"
To which the businesswoman replied:
"Nope, reread this again. I said nothing about whooping it up.  I said we need to get back to work.  Been in quarantine for 2 months as I'm sure you have."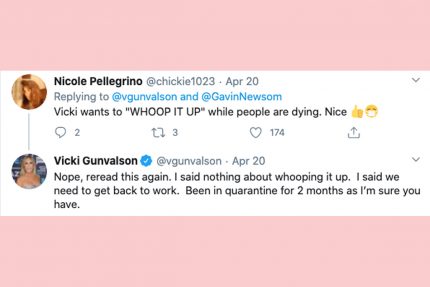 Some followers pointed out that it's been less than two months since the shelter at home orders were in place. Others brought up Vicki's own social media to show that she certainly hadn't been quarantining before then, including a screenshot of her Instagram Story from March 14 that showed her getting drinks out with friends. The caption? "Happy Saturday. What coronavirus?"
Another response to the tweet simply read, "Vicki, no". The housewife responded: 
"Never?  You think we should stay closed forever?"
No one wants to stay closed FOREVER, Vicki! Some of us are just willing to wait on getting our nails done until it's actually safe to go out!
To make matters worse, it seems that the Orange County resident isn't above taking advantage of the situation. On Wednesday, she posted to her Instagram Story encouraging followers to schedule a consultation with her life insurance company, writing, "Now is a great time to review your insurance policies and make sure you have the coverage you need."
Gross!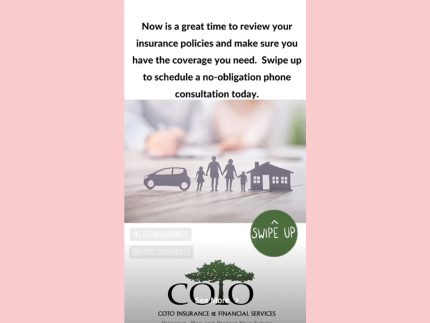 Somehow, despite the whole quarantine situation preventing filming, the Housewives still manage to create plenty of drama. In fact, Vicki isn't even the only Housewife to garner criticism over coronavirus comments this week. Fellow RHOC star Kelly Dodd was similarly derided after calling the pandemic "God's way of thinning the herd."

Meanwhile, Luann de Lesseps has been spilling the tea on Bethenny Frankel, and drama continues to swirl around Denise Richards and Brandi Glanville concerning their alleged affair. 
At least these ladies are still keeping us entertained through all this!
Related Posts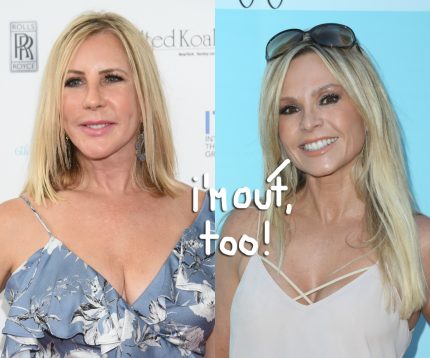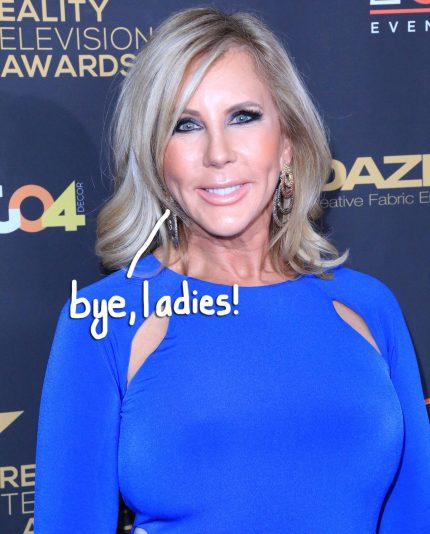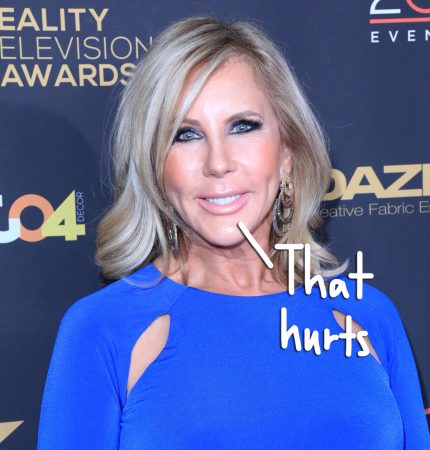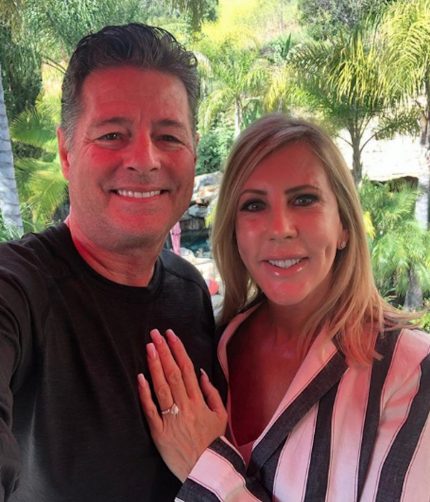 Source: Read Full Article