Though they were never best friends, Stevie Nicks and Prince had a close relationship that has extended even after the singer's death. The pair collaborated on music together, and Nicks believes that Prince wanted a romantic relationship with her. She explained that on one occasion, Prince came up to her hotel room to take care of her when she was sick. He left in somewhat of a hurry, though.
Stevie Nicks thinks that Prince wanted a romantic relationship with her
After collaborating on the song "Stand Back," Nicks and Prince became true friends when he told her that "Edge of Seventeen" inspired "When Doves Cry." Nicks was happy with just a friendship, but she thinks that Prince wanted more.
"Prince and I were just friends," she told Harper's Bazaar. "I think he would have been happy to have had a relationship."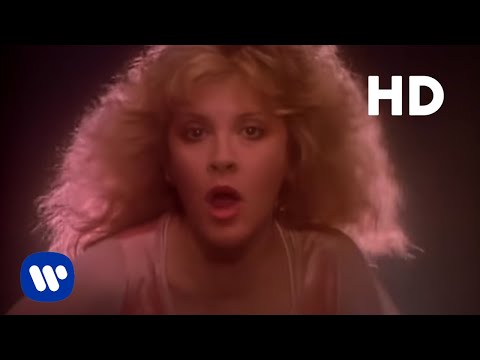 Nicks did not allow their relationship to be anything but platonic, though.
"We did not have a sexual relationship," she told Details, per The Nicks Fix. "I did not let that happen."
Nicks worried that a romantic relationship would muddy their musical connection and friendship.
"I really wanted a musical relationship, and I had smartened up, even then," she explained. "You'll break up and never speak again. But he wasn't interested in just that."
She recounted a time that he took care of her when she had a cold
Nicks' long nights, touring lifestyle, and drug and alcohol use wore on her immune system, and she was often sick.
"Onstage, she's like the queen of whatever," bandmate Christine McVie said of Nicks, per the book Gold Dust Woman: The Biography of Stevie Nicks, "but offstage she's more like a little old lady with a cold."
Nicks explained that roughly a year after meeting Prince, she came down with a nasty cold. He went to her hotel room to help her.
"I was on the road a year or so later. I was sick, and Prince brought some cough syrup up to my hotel room," she explained. "He was sweet — he walked around the room folding things, fluffing pillows, tidying up in general. Then he gave me a spoon of it himself."
Prince abruptly left after Nicks requested more cough syrup.
"When I asked for another spoonful he changed — he said, 'I didn't come all the way up here just to get you hooked on another substance!' Then he left."
Stevie Nicks misses Prince to this day and still speaks to the singer
After Prince's death, Nicks expressed her sorrow that they never performed together on stage.
"I guess we all think we're immortal — I always thought we had plenty of time," she told Rolling Stone. "I should have told Prince 10 years ago or 15 years ago, 'Hey, Prince, we should do this song onstage together — some night, some city, call me.'"
Though she regrets this, Nicks said that she still speaks to Prince when she feels nervous.
"I feel like Prince is with me," she explained. "When I'm nervous, I'll talk to Prince. In my solo act, when I do 'Moonlight,' I wear this white wolfy coat — I put this coat on and I try to transform into a Dire Wolf from Game of Thrones. And before I go on, I always say, 'Walk with me, Prince.'"
Source: Read Full Article