While some celebrities are known to switch up their look more than Blake Lively does in her new undercover assassin movie, Mila Kunis is not one of them. The That '70s Show star's shiny chocolate-brown locks are her signature and have probably inspired a thousand deep-conditioning treatments just so fans can get their hair to look remotely similar to hers. But this is the summer of drastic hair makeovers, and Mila just joined in on the fun and debuted a brand new blonde and blue 'do that makes her look like a completely different person.
This week, Mila was spotted running errands in Los Angeles and wearing a baseball hat, which partially covered her new blonde and blue ombré look that she had tied back into a braid. (Mila just went on a date to a Dodgers game with Ashton Kutcher last Saturday, and her hair was her usual rich brunette shade, so this is a pretty recent turn of events.) Unfortunately, there aren't any pics of her without the hat on, but she does have a movie premiere coming up next year, so if she decides to keep this style for that long, we could see it on the red carpet pretty soon.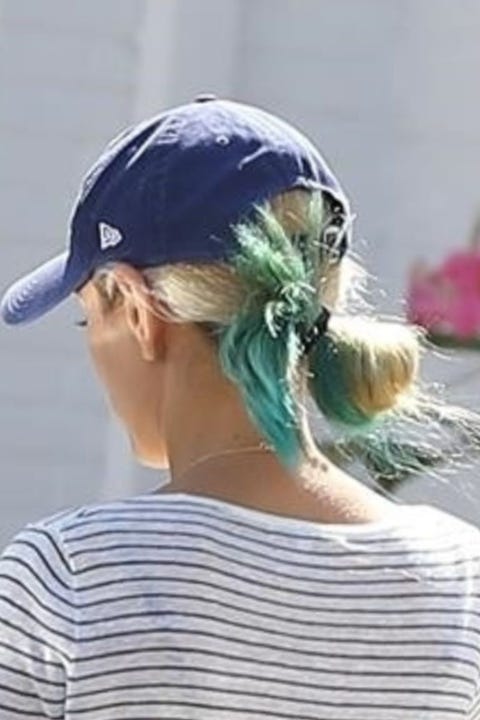 Separate from that premiere, Mila's gearing up for another movie and will star as a daughter recovering from substance abuse in Four Good Days. The movie is still in pre-production and we haven't seen any pics from the set just yet, but this could very well be for her new role. Guess we'll have to wait until the trailer drops to find out!
Source: Read Full Article