Recording artist Luke Combs is preparing to be a dad as he and his wife, Nicole Hocking, are expecting their first child. The pair revealed that they are having a boy and now his fans are wondering what they're going to name him.
The country music star recently spoke about that by teasing what his baby boy's name will rhyme with.
Combs says his wife has been a 'champ' throughout her pregnancy
Combs and Hocking started dating in 2016 and in 2020, they tied the knot. The ceremony was small and intimate due to coronavirus (COVID-19) restrictions. In January 2022, the couple shared via social media that they were expecting a baby boy.
In April, during an interview at the Tortuga Music Festival with Kiss Country 99.9, Combs talked about how Hocking's pregnancy has been going so far and if she's craved anything out of the ordinary.
"She's been a champ about it," he said." She hasn't been doing anything out of the norm. It's been kind of surprising, and everyone's like, 'Aw buddy, you just wait.' It just never happened, in the best way. Everyone wants you to have some awful experience that they had, and they're like, 'You just wait until she wakes you up and wants a biscuit at 2:00 in the morning.'" He then joked: "I want a biscuit early in the morning."
Combs then revealed that when it comes to names they want to keep that under wraps. "[The name] is tight-lipped, but we are in talks. There's a shortlist," he revealed. "Honestly, I was like as long as it's healthy, it don't really matter to me. If a damn alligator can come out, it wouldn't matter to me as long as it's healthy."
Combs teases what the baby's name could rhyme with
Combs also sat down with Audacy's Rob & Holly Show. The hosts asked the singer if he wanted to play a game of Truth or Uke, in which Combs chooses to answer a question or play something on the ukulele.
He was asked: "What does Nicole want the baby name to be?" At that point, he picked up the instrument and started to play.
Combs then drew another question about his baby's name from someone wanting to know what his son's first name will rhyme with. To that, the musician answered: "It rhymes with orange."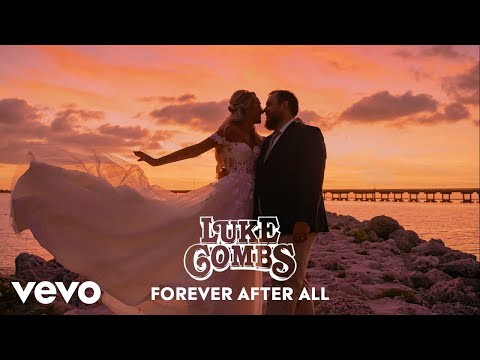 Things Combs wants to teach his little one
On Kiss Country On-Demand, Combs did express how excited he is to meet his little one soon and teach him so many different things.
"I would teach him to sing, teach him how to eat a cheeseburger," he joked, adding: "I have been pawning the takeover of the Nashville little league in the next five years — finding the best kids, building this unstoppable little league team." 
RELATED – Luke Combs Made $200 From His 1st Show: 'That Was More Money Than I Made at Both of My Jobs'
Source: Read Full Article