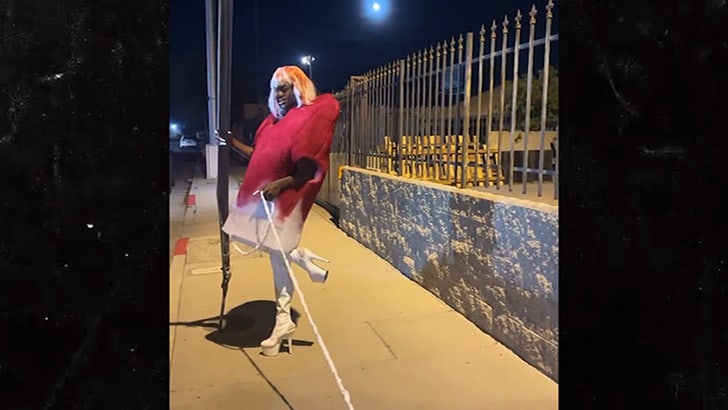 Lil Nas X certainly had an interesting look for Halloween this year, mixing gore with feminine hygiene … and opting to dress as a bloody tampon.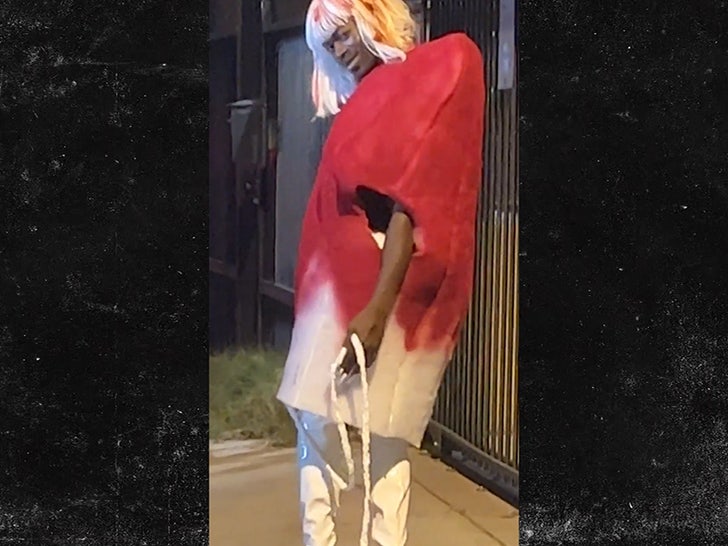 The "Old Town Road" rapper revealed the shocking look on Instagram Tuesday night as celebs took to the platform to show off their looks. Nas' video starts out with a homemade vagina before panning out to the rest of his look … complete with a blonde wig and high white boots.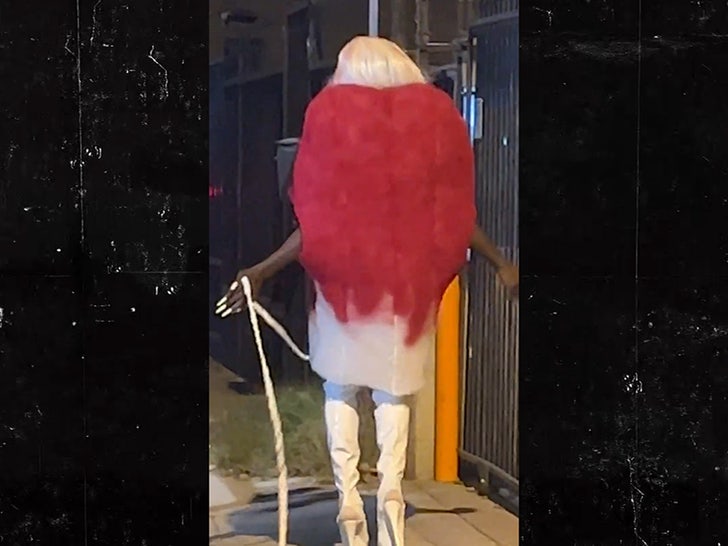 Most of his fans found humor in the costume, with comments like, "Really said PERIOD." and "Some would say you have a heavy flow."
However some took offense to the outfit, writing, "I enjoy this look but the fact that you personally have never experienced the stigma, shame or pain involved with having a period makes me pause and think……. But why though?"
Another said, "Not funny. Actually quite misogynistic. And being gay does not give u pass."
Bloody Tampon Costume …
Lil Nas X is no stranger to pushing the PC boundaries, especially on social media, so the look shouldn't be THAT shocking … but clearly, he's still causing a divide.
Source: Read Full Article