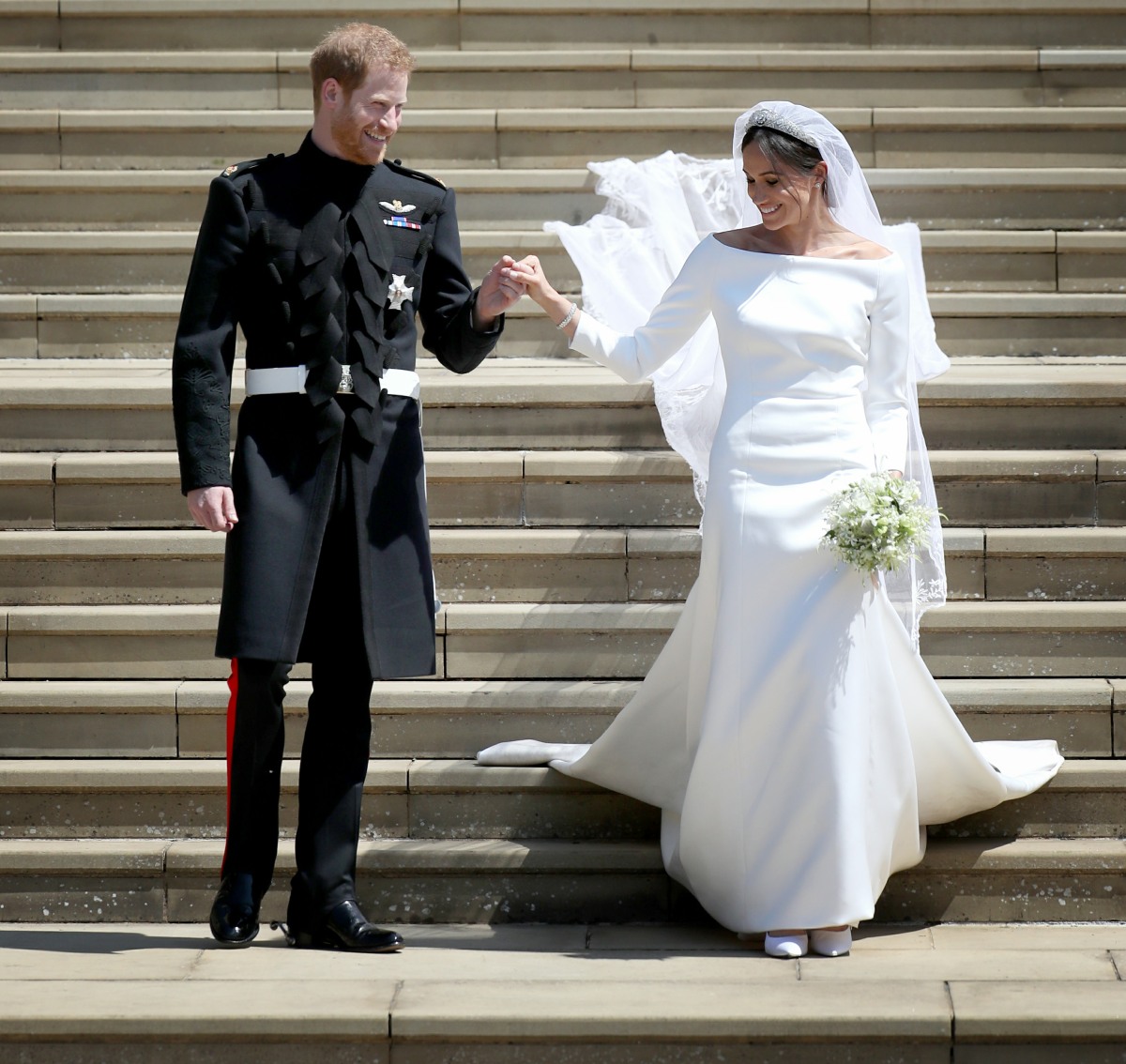 Three years ago, the Duke and Duchess of Sussex were married at St. George's Chapel on the grounds of Windsor Castle. It was a bright, sunny day and everything seemed hopeful and exciting and fresh. The first woman of color to ever marry into the Windsor clan was being accepted and celebrated by the masses. Of course there were early signs of trouble, not between Harry and Meghan, but between H&M and the media, and H&M and the rest of the family. Harry seemed very emotional on his wedding day while Meghan seemed almost serene. Her serenity came after a full week of absolute chaos involving her toxic father but it is what it is.
In retrospect, I like her Clare Waight Keller gown more today than I did on the wedding day. The simplicity of the design is really great and it's just a different "look" than most wedding gowns these days. Meghan wore the Queen Mary bandeau tiara, a fact which became massively significant in the months and years that followed, as the Queen's dresser Angela Kelly claimed up and down that Meghan crashed the palace and "demanded" an emerald tiara or that Harry told off Kelly about the tiara or whatever. We didn't know any of that on the day, we just thought that the delicate tiara suited Meghan's look.
The one thing I still don't like about Meghan's look is her hair, and the loose strands hanging outside of the tiara and veil. It wasn't the best look and I do wonder if Meghan had some minor regrets about insisting on that style.
Anyway, even though there were two years of chaos following this day in 2018, I love the fact that Meghan and Harry are writing their own story now and that they got away from that toxic clownshow. Speaking of, all of the royal social media accounts have stayed silent about the Sussexes' anniversary. LMAO. Cheers to them on their anniversary!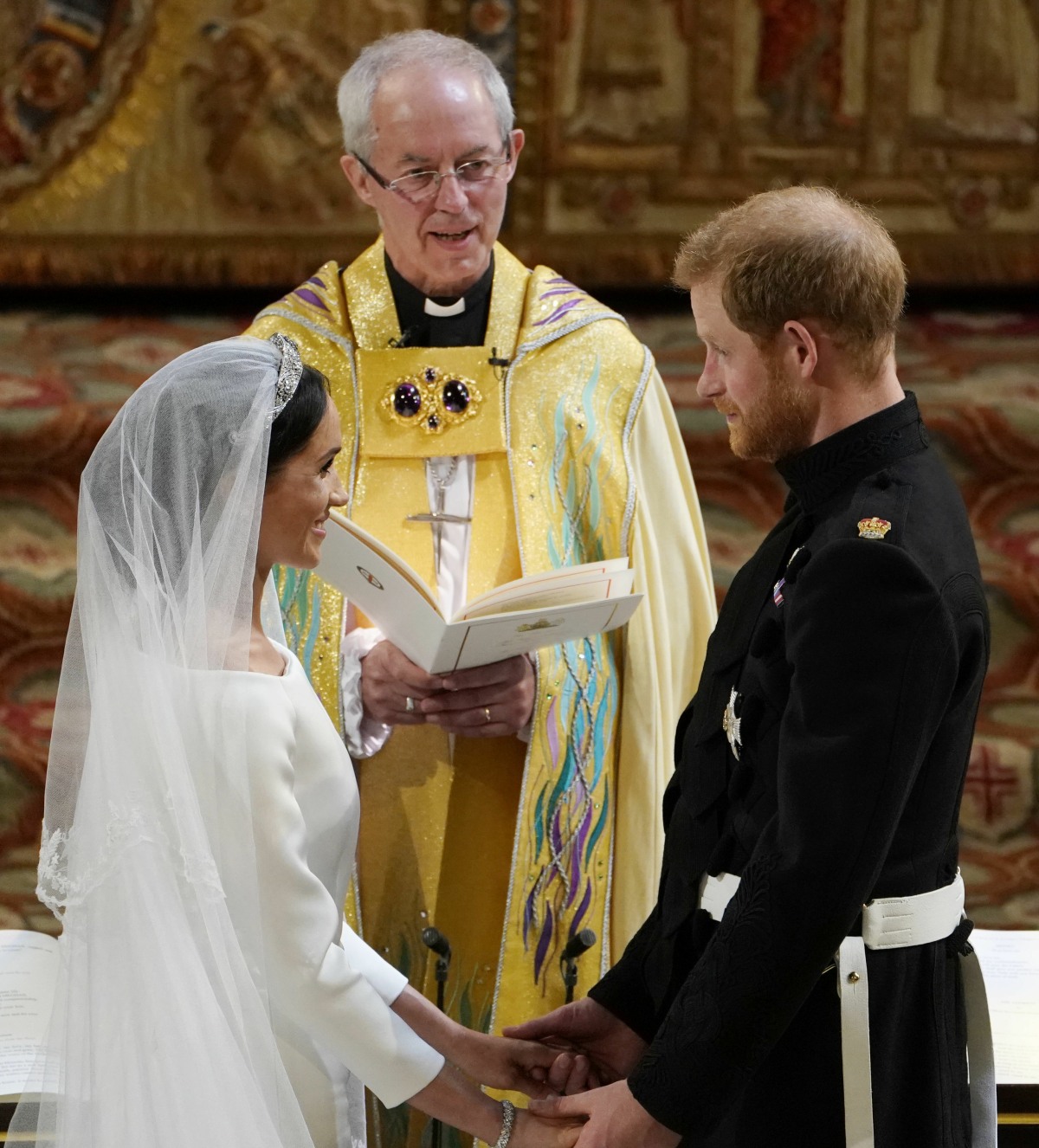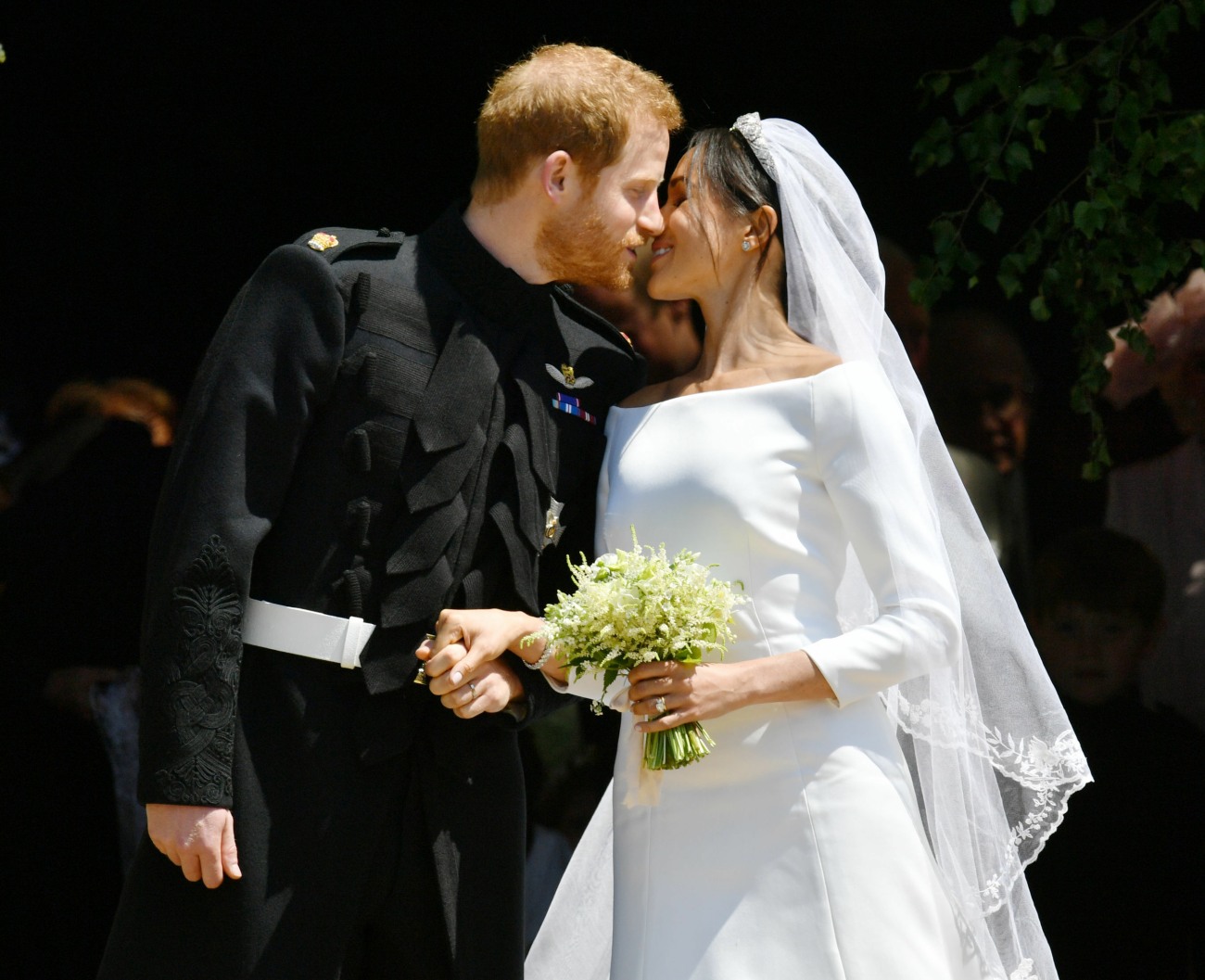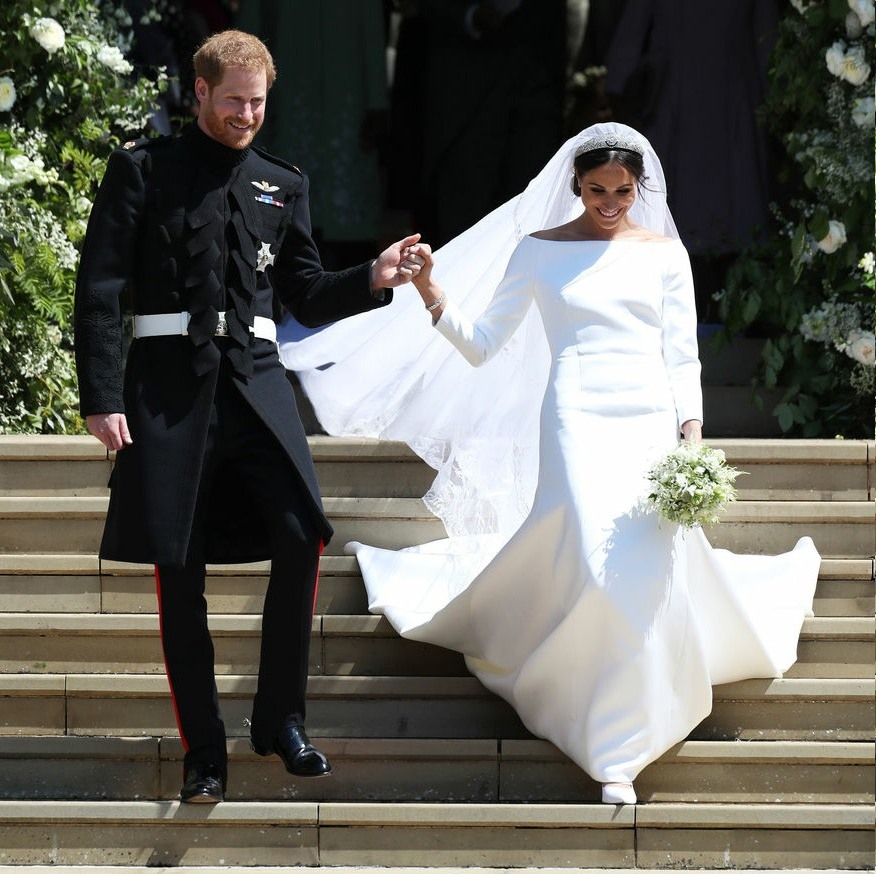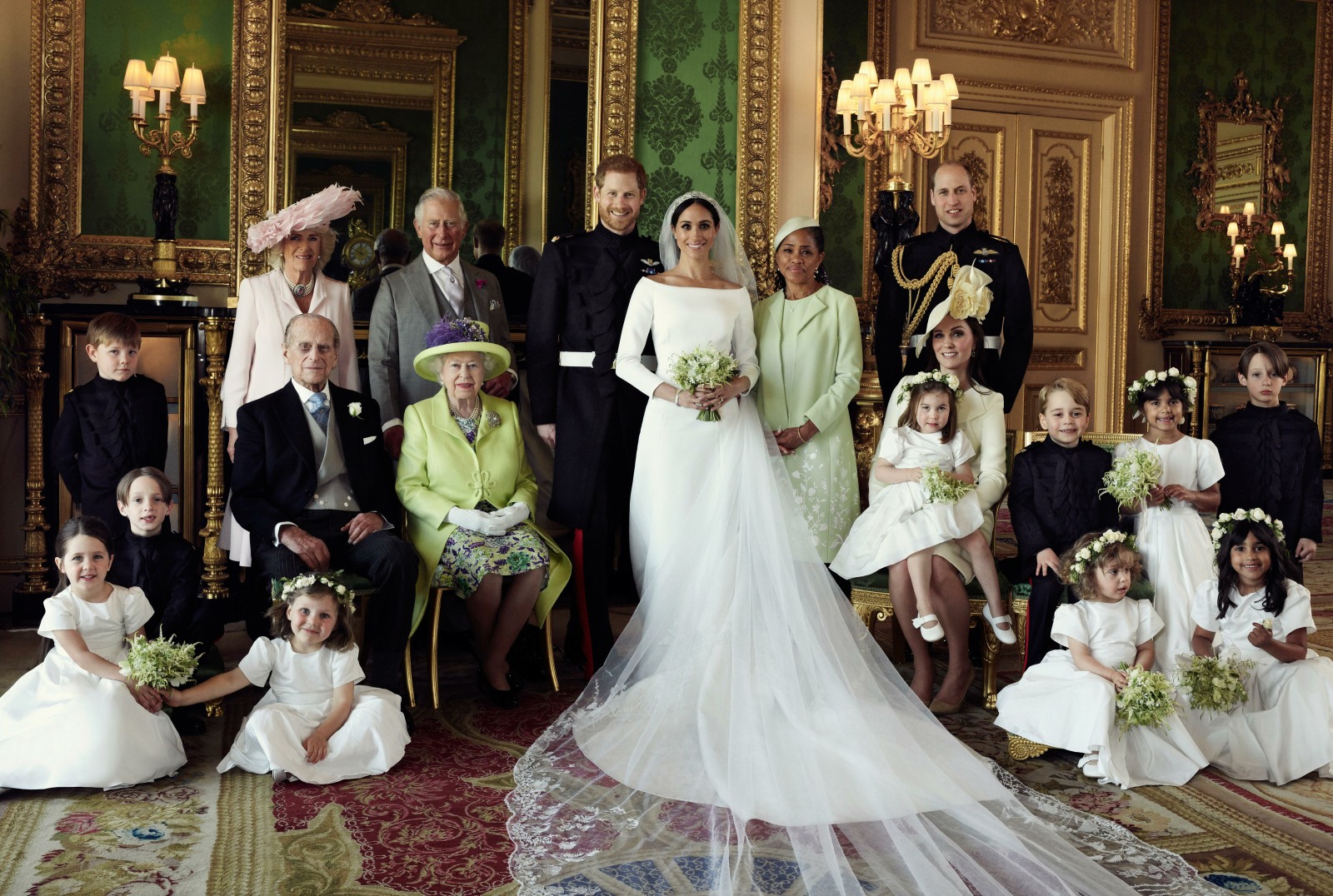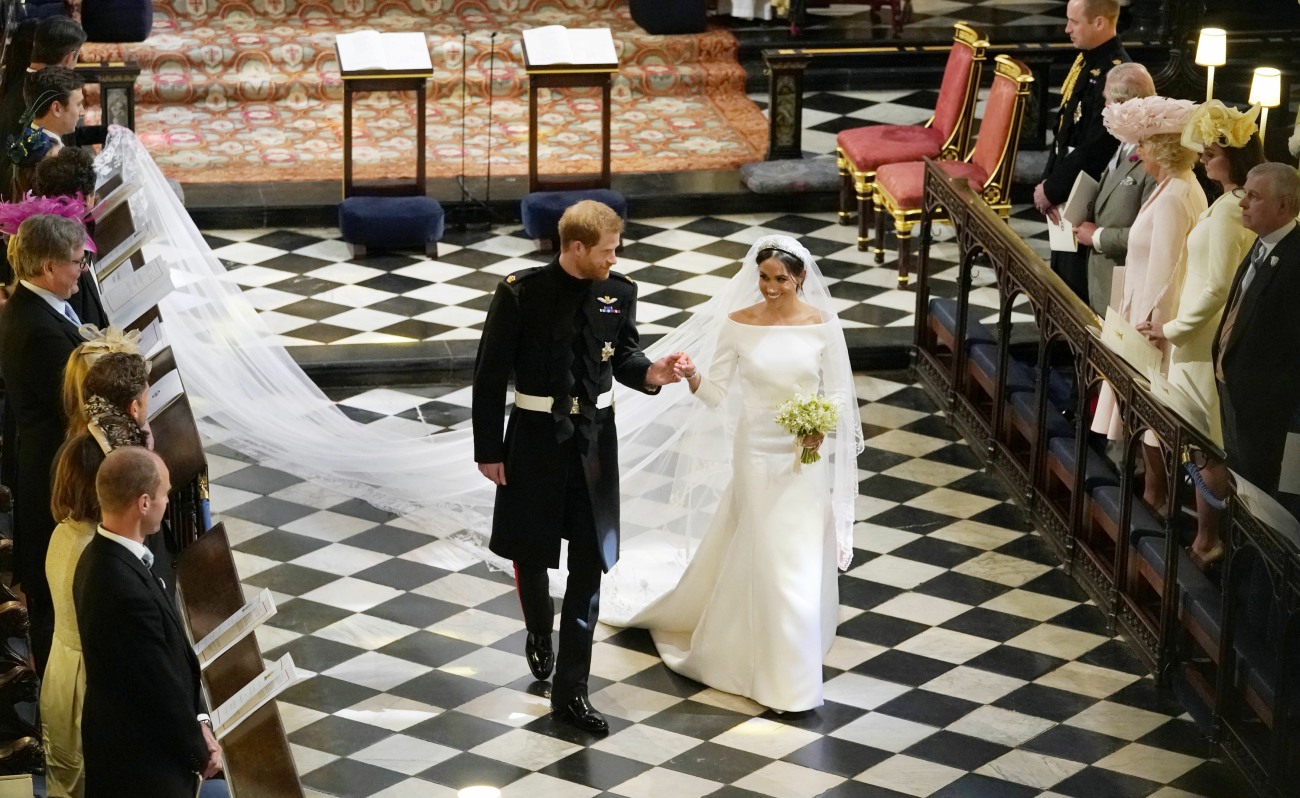 Photos courtesy of Avalon Red.
Source: Read Full Article