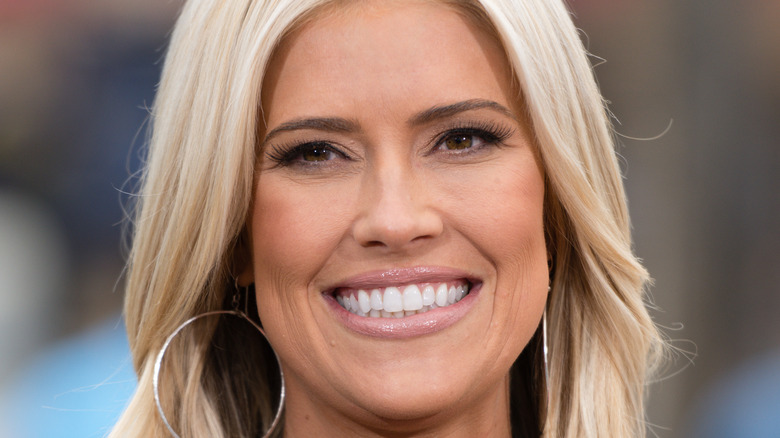 Fans of Christina Haack first got to know her from co-hosting HGTV's "Flip or Flop" with her now ex-husband, Tarek El Moussa. Not only did we enjoy watching them renovate some of the most disgusting houses ever, we immediately were captivated by their rags-to-riches story and their adorable family. Fans have watched Haack's personal and professional lives evolve onscreen since then — through her expanding family, two divorces, and booming design business and two HGTV series.
These days, Haack is rebuilding her life once again, some of which we get to see on Season 3 of her HGTV series "Christina on the Coast." The designer notes that despite the setbacks, she also has a whole lot to celebrate. "I'm more of a person that just focuses on staying positive," she shared with Entertainment Tonight. "I just always constantly am looking at the future. New projects, new fun activities … just not getting stuck in the setback." We have to agree with her. So, what's the talented and busy mom of three up to these days? Follow along as we go inside Christina Haack's newly single life.
Christina Haack isn't returning to dating just yet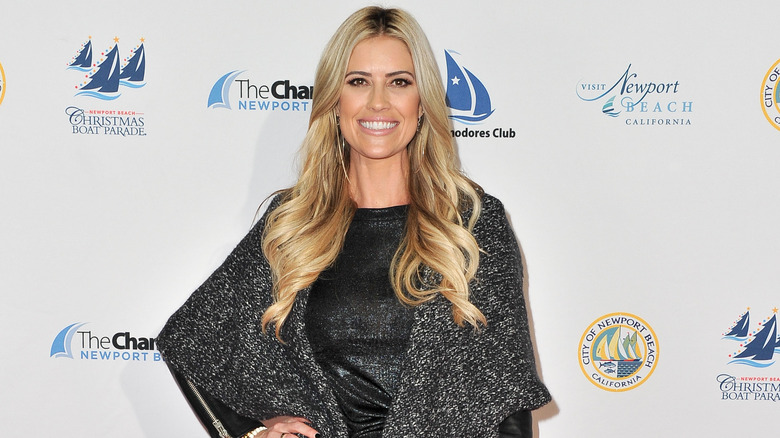 When a celebrity becomes newly single, it seems like the first thing everyone wants to know is whether they're dating someone new. In Christina Haack's case, not only is she not seeing anyone, dating also isn't a priority for her right now. In an interview with E! News, the California-based designer set the record straight. "I believe that everyone deserves to have love and find love and I hope that happens for me," she explained. "But it would take a really special someone and my goal right now is just to focus on my kids."
Haack happens to be one busy woman. When she's not designing for clients or filming episodes of "Christina on the Coast" and "Flip or Flop," she's busy raising her three children: There's Taylor and Braden El Moussa, whom she shares with ex-husband and "Flip or Flop" co-star Tarek El Moussa; there's also Hudson Anstead, whom she shares with most-recent ex Ant Anstead (via E! News). With all of that, it's safe to say that Haack is entitled to some time to just focus on herself.
Christina Haack is using her maiden name once again, which was new to her fans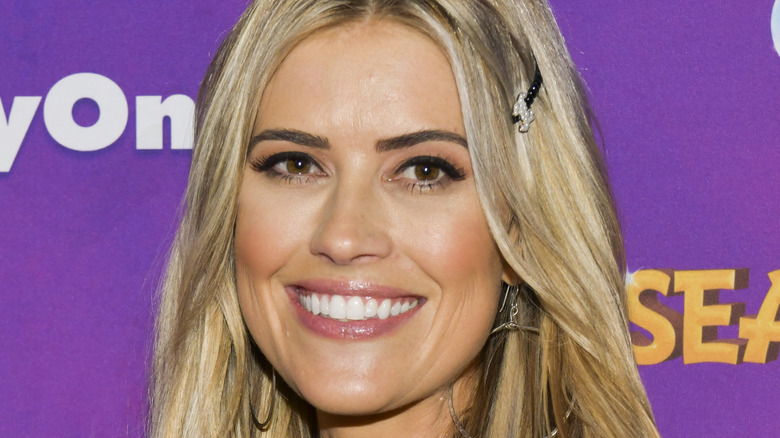 Since we first began watching Christina Haack on HGTV — and following her on Instagram — we've watched her reinvent herself more than once, and even change her name twice. We initially came to know her as Christina El Moussa back when she was married to her now ex-husband and "Flip or Flop" co-star, Tarek El Moussa. Following their split in 2016 and subsequent divorce in 2018, she changed her name to Christina Anstead after marrying her second husband, "Wheeler Dealers" host Ant Anstead, in December 2018 after a whirlwind relationship.
In January 2021, several months following her split from Anstead, the designer changed her last name on her Instagram profile to her maiden name, "Haack," though her Instagram handle initially still read @christinaanstead. However, it wasn't long before her Instagram handle followed suit (via House Beautiful).
In a lengthy post Haack shared to Instagram in January 2021, the HGTV star shed some light on the name change. She revealed that she reverted to her maiden name to honor her late grandmother whom she always admired, noting she was "taking back the family's last name" and that her "grandparents are smiling from above."
Christina Haack is shopping for a new Southern California home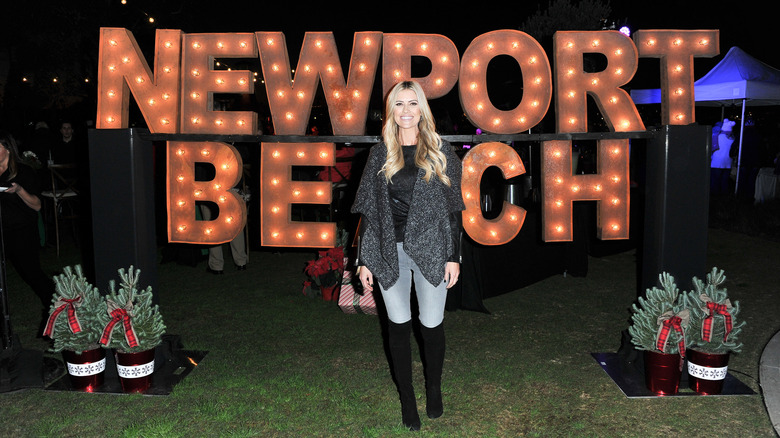 On Seasons 1 and 2 of "Christina on the Coast," Christina Haack gave viewers an inside look at the Newport Beach, California house she had purchased with her now-ex Ant Anstead — and how they worked to make it the perfect family home at the time. These days, however, Haack is seeking a fresh start, and part of this fresh start is looking for a new place to put down roots. Us Weekly revealed in April 2021 that Haack listed the five-bedroom, four-bathroom Newport Beach home for a cool $6 million, though she's since lowered the price to $5.495 million (via People).
The property — a modern-farmhouse style single-family home with a touch of industrial and boho design — also includes a three-car garage, a bright and open-concept floor plan with 20-foot ceilings, and a lush backyard complete with pool, water slide, hot tub, outdoor kitchen, and fire pit.
And, just where might the "Christina on the Coast" star be heading next? As she told Entertainment Tonight, "It's definitely going to be in Newport Beach," she revealed. "There's not a lot of inventory right now but I have my eye on a couple of places. So, we'll see what happens." We personally can't wait to get our eyes on the designer's new digs, whenever that may be.
Christina Haack purchased a luxurious rustic retreat in this state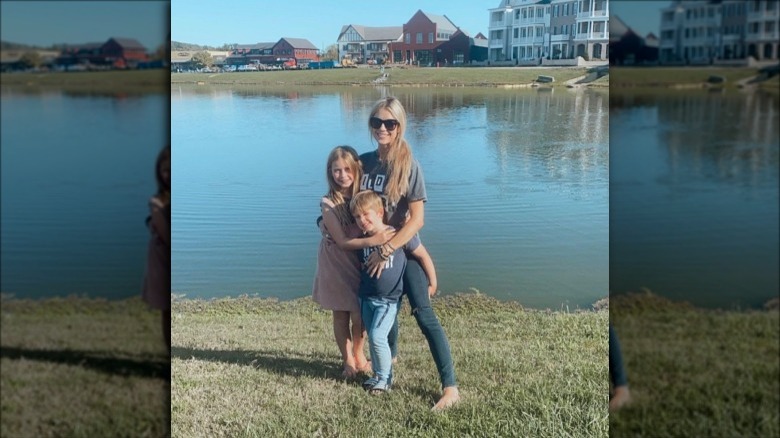 Although Christina Haack is still on the lookout for her next Southern California home, this doesn't mean she hasn't already found one dream home. In fact, she purchased a new property for her and her three children — albeit a second home in Tennessee. Why Tennessee, you might be asking? Well, as Haack explained to People, she "fell in love with" the area after visiting close friend Cara Clark, who had recently moved to the state. "Tennessee is gorgeous and the people out there are so nice," she gushed to the mag.
Haack and the kids especially loved the open spaces and the family-friendly vibe. "Being out there on all that land reminded me of my favorite childhood memories, which were staying summers on my grandparents' farm," she recalled. Surely, that's got to be a huge shift from the fast-paced, hustle-and-bustle that is Southern California.
Haack described the property — to appear on the third season of "Christina on the Coast" — as an "insanely beautiful modern farmhouse" situated on 23 acres (via People). And, as Haack shared with Entertainment Tonight, although she purchased the house "fully furnished," she plans to add some finishing "touches" to truly make it her own. We sure can't wait to see it!
For Christina Haack, it's all about prioritizing self-care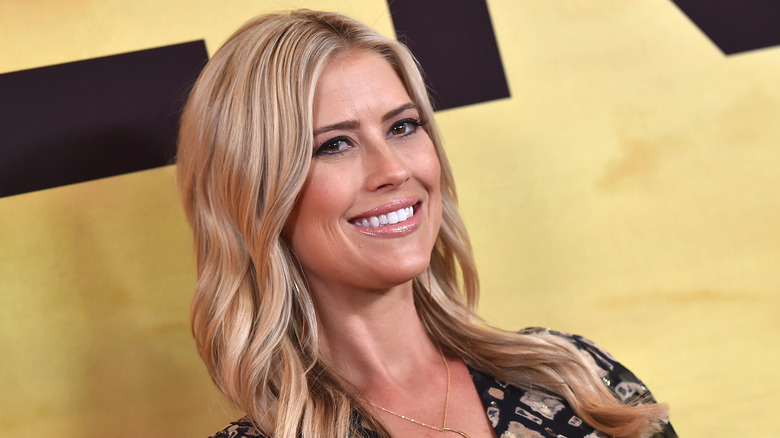 If you're a fan of Christina Haack and follow her on social media, it's likely you know that it's super vital to her to continue to take care of herself while dealing with life's ups and downs. "One of the most important things to me, is just staying mentally and physically healthy," Haack, who's been open about having an autoimmune condition, shared with Entertainment Tonight. "If I don't take time to meditate and go for walks and focus on spirituality, I will just kind of hit a wall," she continued. "And I don't really have that option with kids and work and everything, so that's just a big part of my journey."
And, how much of Haack's wellness journey will viewers get to see on Season 3 of "Christina on the Coast"? "You'll see me going to my holistic doctor, just to make sure I'm taking my supplements and we're checking in to make sure that I'm staying healthy," she added.
Christina Haack wants to open a wellness center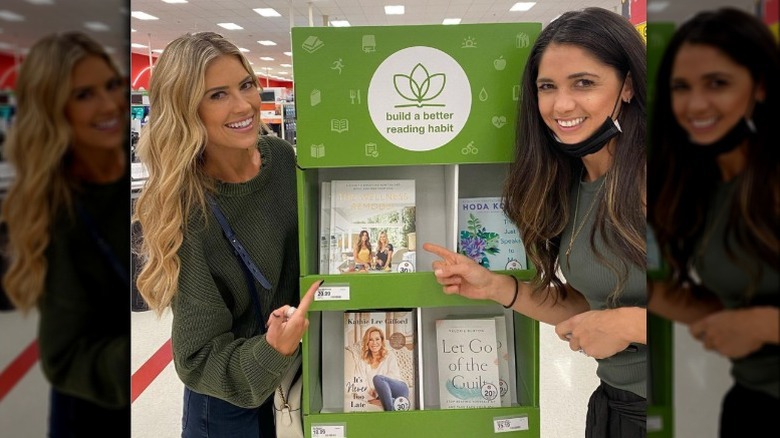 We know that Christina Haack is passionate about wellness and that she has a thing for the wide open spaces of Tennessee. So, what would you say if we told you that she's considering combining those passions and opening her very own wellness center?
On an episode of her Discovery+ series "Christina: Stronger by Design," the designer opened up to best friend Cassie Zebisch about some potential future plans (via House Beautiful). "I really want to open up a wellness center by this time next year," Haack revealed. "Like start it, buy it … like a piece of land in Utah," she shared, adding, "I feel like that's calling to me."
Opening a wellness center would just be the latest venture into the world of health and wellness for Haack, who's already the co-author of the book "The Wellness Remodel," alongside personal friend and nutritionist Cara Clark. We know one thing: This wellness center is going to feature some top-notch design, that's for sure.
Christina Haack prioritizes being the best mom she can be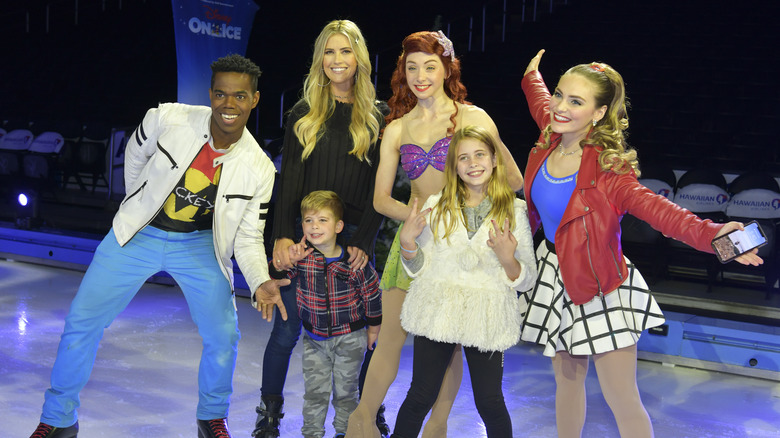 It can't be easy to balance an ever-expanding career while being a single mom to three kids, but Christina Haack does her best. She noted to Entertainment Tonight that, no matter what, she and ex-husband Tarek El Moussa make sure to "[put] the kids first." However, Haack also shared with E! News that what makes the balancing act so tough is that she's a very hands-on mom. "When I get off work, I don't have a nanny for Taylor and Brayden, so I just try to make sure that I'm there to pick them up and take them to sports," she shared. 
In May 2021, Haack posted a very relatable photo of daughter Taylor El Moussa and sons Braden El Moussa and Hudson Anstead by their backyard swimming pool on Instagram. "We will never be one of those families who can get those perfect insta pics," she captioned the pic. And, on Mother's Day 2021, Haack shared to Instagram an adorable pic of Braden holding up a classroom project where he wrote all about his mom. Awww.
Christina Haack spends a lot of time with her girlfriends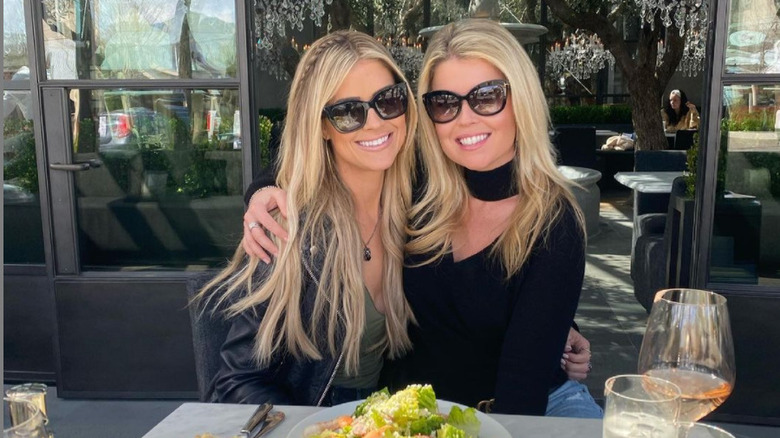 It's always good to have a few close girlfriends to vent to during tough times — and to share life's happy moments with, of course. For Christina Haack, spending time with her best friends is a must. In fact, the reason she purchased a vacation property in Tennessee was because she became obsessed with the state after bringing the kids to visit her friend Cara Clark's new home there.
In addition to hanging out with best friend Cassie Zebisch (more on that in a bit), Haack has also been spending a lot of time with her other girlfriends. She celebrated a friend's birthday in Napa and spent a "much needed girls weekend in beautiful La Jolla," as she captioned another Instagram pic. In the same post, Haack shared a very-relatable revelation regarding how her female friendships have changed with time. "The older I get the smaller my circle gets and I'm totally cool with that," she wrote. "Grateful to have amazing girlfriends who support me, lift me up and who I can laugh with." Oh, we totally get it.
Christina Haack plans to keep her personal life as private as she possibly can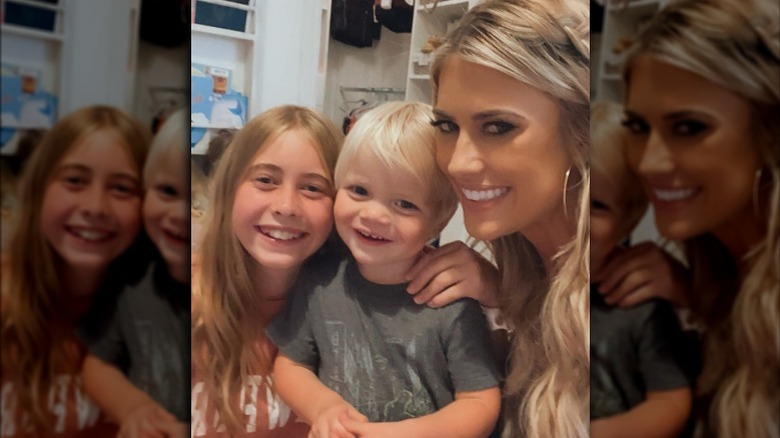 When you're in the public eye, it's not easy to keep your personal life private. This is something that Christina Haack — who stars on two hit HGTV shows and who, as of this writing, has over 1.6 million followers on Instagram — knows all too well. However, Haack's goal these days is to keep her "private life, as private as it can possibly be," as she told E! News. And she's made some good choices to uphold her privacy, while focusing more on her kids. "Something I did was getting off social media for a while and I feel like that is a big distraction," she explained. "My kids do not like me being on my phone, so I feel like that's setting an example for them. When I get home, I make sure my focus is on them and when I'm at work, my focus is work."
During the last week of 2020, for example, Haack shared with her Instagram followers that she was "going offline" for the remainder of the year. Sure, that was only a week, but even short breaks from social media can provide a nice reset for your mental health (via Insider).
Christina Haack has added a new member to the family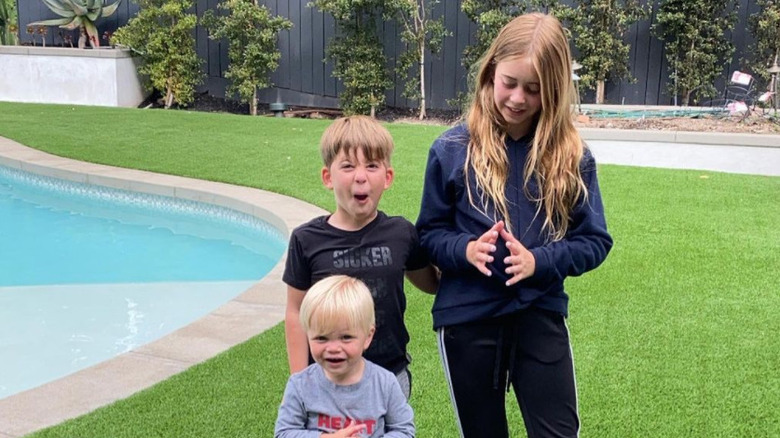 You may be surprised to learn that Christina Haack has added a new member to the family. No, it's not another human, but instead, a furry family member: a Rottweiler named Biggie, who makes an appearance on Season 3 of "Christina on the Coast." "I picked out his name, I love [late rapper Notorious B.I.G.]," Haack shared with Entertainment Tonight. "You'll see the puppy life, and kind of a little bit of the destruction, but puppies are so cute. It is a bit of an adjustment as far as he's getting really big and, you know, puppy life is hard."
Biggie will be the family's second dog; Haack also has a French bulldog named Cash, who joined her in a photo she shared to Instagram in 2018. With three kids and two dogs, Haack will be living in a full house, indeed.
Christina Haack helped plan her best friend's wedding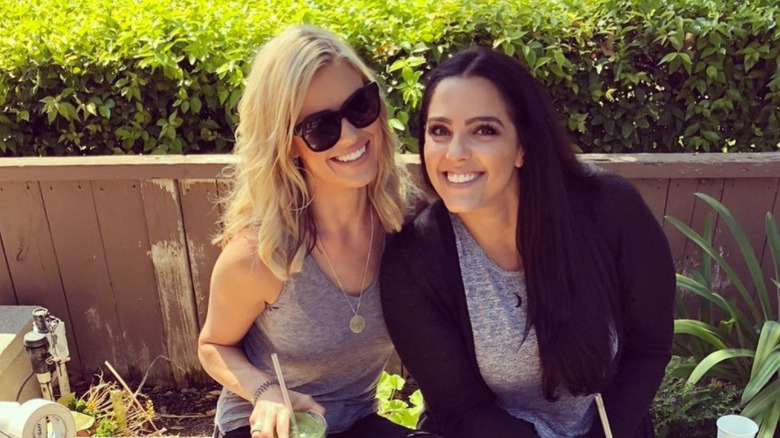 If you're a fan of Christina Haack, you clearly know how close she is with her best friend, Cassie Zebisch. Haack spent a lot of time helping plan Zebisch's wedding, something she shares on Season 3 of "Christina on the Coast." If you watched Season 2, you might even remember when Haack celebrated Zebisch's engagement. 
Haack shared some insight into their friendship with E! News. "Cassie and I have been best friends since we were 14 and we have been through everything together," she told the outlet. "Not only are we best friends, but we get to work together and film together on camera and have so much fun. We grew up talking about our goals and ambitions and we are truly living that life of our dreams."
The wedding itself took place in March 2021, with exclusive photos shared with People. Is it just us, or does Haack's gown look super similar to the one she wore on her wedding day to ex-Ant Anstead? It's clear she loves plunging necklines. Of course, Zebisch's wedding looks absolutely beautiful, and we can't wait to see more on "Christina on the Coast." But when your best friend is a super talented designer, would you expect anything less?
Christina Haack is focused on her expanding design business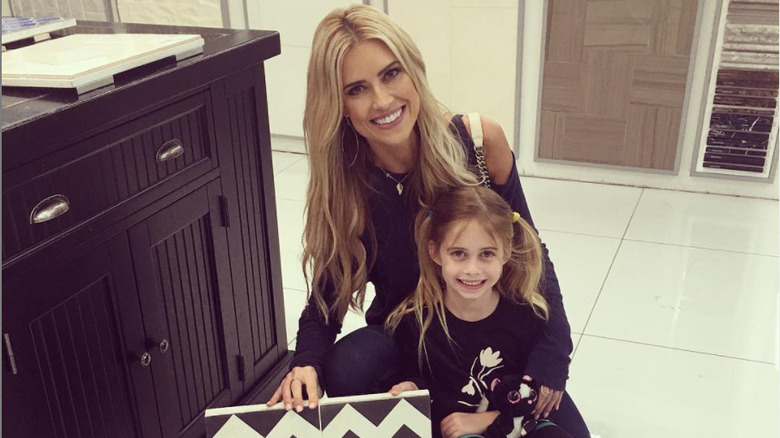 On Season 3 of "Christina on the Coast," viewers will see more of Christina Haack's design work with clients. This time around, she tries her hand at a variety of styles of homes — everything from a Spanish-style property to an ultra-modern beachfront home made mostly of glass. "It has just been the most fun season," she told Entertainment Tonight. "There's a ton of different styles, everything from modern Hacienda to mid-century modern. I feel like what was cool about this season is every house, people's style was totally different and unique, and just really high design."
In fact, this "high design" is something that Haack loves about getting to work with individual clients rather than flipping homes, as she does with ex-husband Tarek El Moussa for "Flip or Flop." "Flip or Flop" [is] a house show based on designing houses for the masses," she explained to Entertainment Tonight in 2019. "They were always designed so that any person could walk in and like it and picture themselves living in it."
It's clear that Haack loves getting more experimental — not to mention, more expensive — with her designs and finishes, and we love seeing what she comes up with.
What's Christina Haack's relationship like with ex Tarek El Moussa and his crew?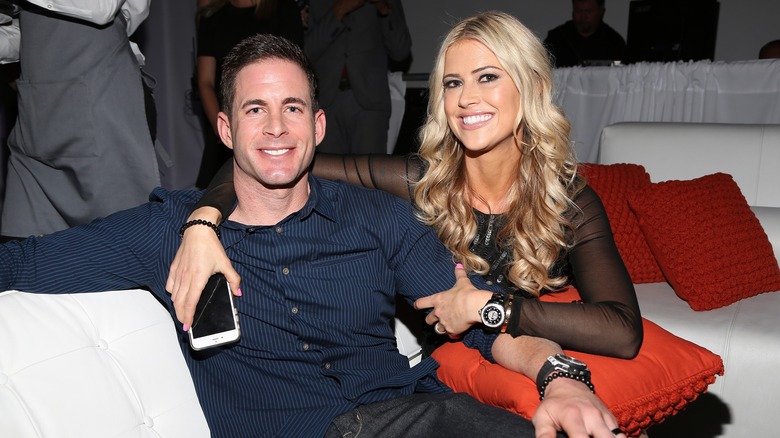 Speaking of Tarek El Moussa, what is Christina Haack's relationship like with her "Flip or Flop" co-star and ex-husband these days? From the looks of it on "Flip or Flop," the two seem to be in a very good place. "Christina and Tarek's bond is stronger than ever," a source close to the couple told Us Weekly. "They joke how they are much better off as friends. They still film really well together and are glad that they get along for the sake of their kids."
Haack isn't only on good terms with El Moussa — she's apparently still close with his family, too. In a photo Haack shared to Instagram of her son, Braden El Moussa, and her ex-mother-in-law, Dominique El Moussa, Haack wrote, "Modern Family. Thank you Tarek for letting me borrow your mama!"
Haack even gets along well with El Moussa's new fiancee, Heather Rae Young. In 2020, Haack shared with Country Living that the two text each other sometimes and even share a passion for healthy living. "We'll, like, text each other random recipes," she told the publication. "She'll send me whatever her favorite go-to granola bar is, and I'll text her back whatever mine is … so yeah, it's nice," she said, adding, "We all get along." Love to see it.
Christina Haack has added a furniture line to her brand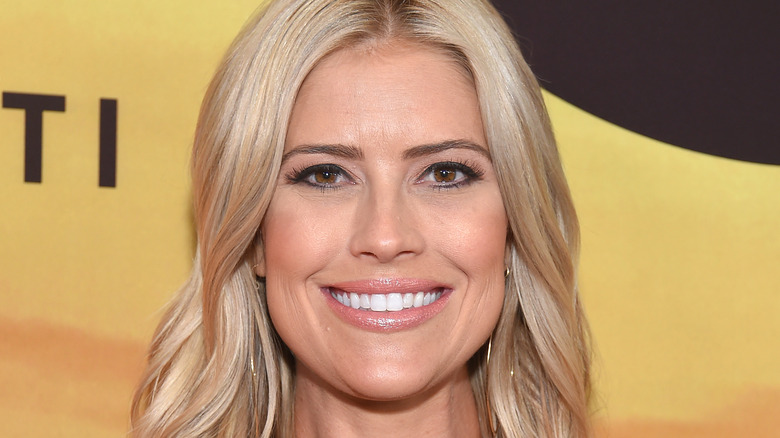 We already mentioned that Christina Haack's design business is expanding — and that doesn't only mean in terms of the styles of the homes she designs. Haack has actually launched a furniture line with Spectra Home Furniture called Christina @ HOME. The website describes the collection as "a fresh, modern, California casual vibe," with a collection that includes a variety of pieces – including sofas, tables, and chairs — "considered affordable despite their luxe appearance" (via HGTV).
Haack personally shared her excitement for the furniture line with People, explaining that it's all about style and function. According to Haack, the "fashionable, current and comfortable," collection was actually "inspired by" her own home and design clients, as seen on "Christina on the Coast." "The designs visually appeal to a modern, fresh aesthetic, but they are enormously comfortable to sit and lounge in," the HGTV star told the magazine.
With her varied experience in real estate and design, Haack understands what today's buyers seek when it comes to furniture and decor. "Your home and what's in it must accommodate your all-encompassing lifestyle," she explained. "Our home furnishings must stand up to daily, active use but still have great design and warmth so that we can entertain there, too." We certainly trust Haack's take on furniture — and can't wait to see what else she has in store.
Source: Read Full Article