Christina Haack and ex-husband Ant Anstead have reached a settlement in their divorce proceedings and can now officially close that chapter of their lives. News of their split came after two years of marriage and a baby Hudson London later. In a September 2020 post, The "Christina on the Coast" star shared with her 1.6m followers her thoughts on the split. "I never thought I would have one divorce let alone two, I never thought I would have 2 baby daddies – but sometimes life throws us curve balls," she candidly admitted. "Instead of getting stuck in these 'setbacks' I choose to look at these challenges as opportunities to grow."
Ant — who is also a father to daughter Amelie, 17, and son Archie,14, from his first marriage — sat down with People in a June interview to share that this divorce has changed his perspective on what's important in life. "When my divorce went through, I packed up my clothes and moved. I walked away completely and left everything [at our family home]," the 42-year-old host said. "I've realized how little I need, and what's important. I don't need anything but Hudson and my health. All of a sudden, I just had this overwhelming sense of gratitude."
Nine months after filing, the couple has now come to an amicable agreement and are officially able to go their separate ways — here's what you need to know about the settlement.
Christina and Ant's settlement is drama-free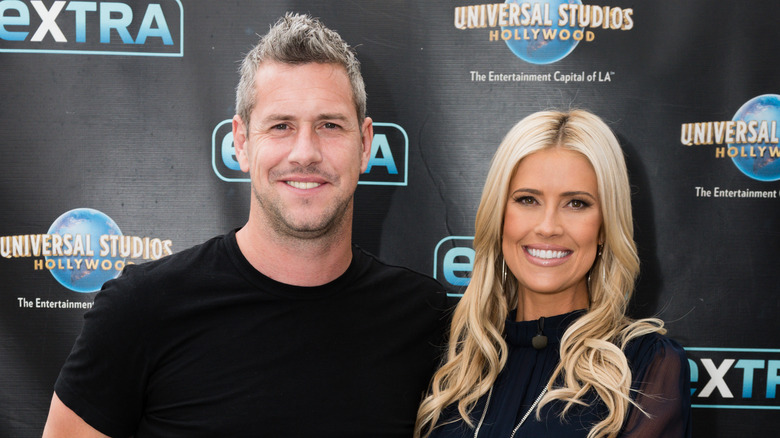 In court documents obtained by The Blast, Christina Haack and ex-husband Ant Anstead have agreed to joint legal and physical custody of their 2-year-old son, Hudson London. The ex-couple "will share the responsibility of making decisions regarding his health, education, welfare, and religion." Christina and Ant will continue to co-parent, splitting their time with Hudson evenly each week and will switch off care every other weekend. 
"The Flip or Flop" star and "Wheeler Dealer" host have waived the right to collect spousal and child support from one another however, have agreed that when Hudson is in either of their care the parent will be responsible for "child-care expenses." The couple has also approved splitting the costs for medical or dental insurance. In their agreement, Christina will be able to keep her home in Newport Beach, Calif., Palm Springs, Tenn., as well as a mountain cabin. Interestingly noted, the reality star will also be able to keep her Bentley, Range Rover, and wedding ring, although some might say keeping the ring is a bad omen? As for Ant, he is entitled to retain his property in Costa Mesa, Calif., but will need to pay back a loan of over $500,000 to Christina's family trust, per The Blast.
Christina continues to co-parent and work with Tarek El Moussa, the couple who were married from 2009 to 2018 shares kids Taylor, 10, and Brayden, 5.
Source: Read Full Article