Well, guys, it looks like the drama-filled roller coaster that is Hailey Baldwin and Selena Gomez's feud…wasn't actually a feud after all. Yay, friendship! According to an Us Weekly source, Hailey does not "consider there to be a feud" between her and Selena because her hubby, Justin Bieber, makes her "feel very confident about their relationship."
I know, I know. It almost seems too good to be true, right? Hailey did post that screenshot of Summer Walker's "I'll Kill You" to her Instagram Story literal moments after Selena's "Lose You to Love Me" went live, but it really wasn't what it looked like, mmkay?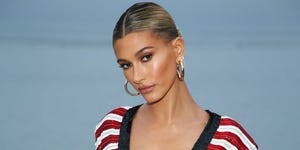 "Hailey wasn't mad about 'Lose You to Love Me' at all," the source added. "Hailey thinks Selena is talented." You might recall that people began theorizing that Hailey's Instagram post was Selena shade, but Hailey made a point to dispel the rumors online. "Please stop with this nonsense…there is no 'response.' This is complete BS," Hailey wrote in a since-deleted comment on Just Jared's Instagram account.
[email protected] denies shading @SelenaGomez by sharing an "I'll Kill You" screenshot after the release of Selena's "Lose You To Love Me":
"Please stop with this nonsense" pic.twitter.com/ohfG8ExtkQ
And as far as other "shady" things that people assume Hailey does, like Liking a picture of Selena with Niall Horan and a video of Selena getting ready backstage at the AMAs earlier this week, Us Weekly's source has an explanation for that too.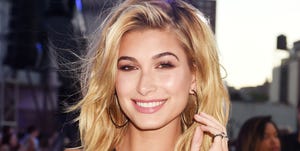 "By Liking photos of Selena, whether it be a glam shot or ones that her friends post on Instagram, Hailey wants to show that there are no hard feelings," the source said. "It's her way of trying to make peace and show her support for Selena in a low-key yet public way." Interesting!
Ultimately, all Hailey and Justin want is for Selena "to be happy and in a good place." So let's close the chapter on this faux feud now, shall we?
Source: Read Full Article