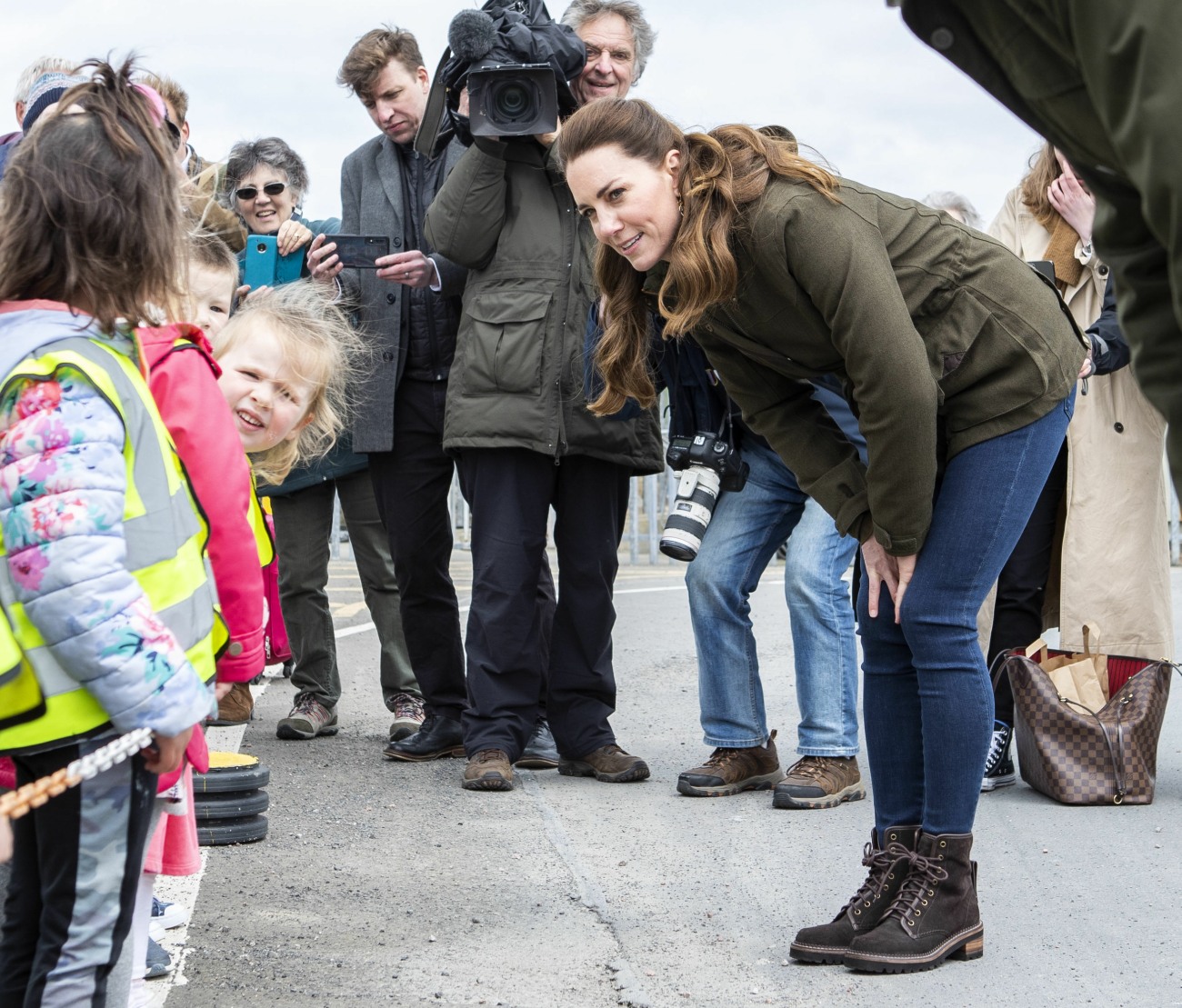 The Countess of Strathearn changed out of her "fifty shades of beige" look halfway through the day on Tuesday. While many of you disagreed, I liked that earlier look with the wide-leg trousers, a smart beige coat and brown sweater. It looked fine on her, especially given that she often wears terrible stuff. Well… it's been a while since we've seen Kate in keen jeggings, but I guess she felt like dusting off a pair for the trip to Orkney. I get that it was a day full of activities like "take a boat ride" and "go on a walkabout" and "have a stiff drink on a pier." I get that she wanted to wear something more comfortable than the fifty shades of beige look. But jeggings? Really? Why can't she just wear plain old jeans? Why does it have to be skin-tight jeggings? So inappropriate for work-wear for a duchess/countess. Other fashion notes: her jacket here is from Seeland and she's worn it before. The boots are See by Chloe and I'm sure she's worn those before as well.
During the walkabout, a little boy asked Kate "Are you the prince?" Which…maybe the journalists misheard? Kate then responded: "No, I'm not the prince, I'm the Duchess of Cambridge… Lots of people call me Catherine." No one but William calls her Catherine! Maybe Pippa calls her that too now, but everyone else just calls her Kate. Stop trying to make "Catherine" happen!
Random photos – William's posture is so bad and in profile, he really does give off angry bird vibes. Kate really did have a stiff drink on the pier and she seemed quite happy about it, although I have not seen any photos of Kate sipping that mug full of whiskey (I think it's whiskey, perhaps scotch).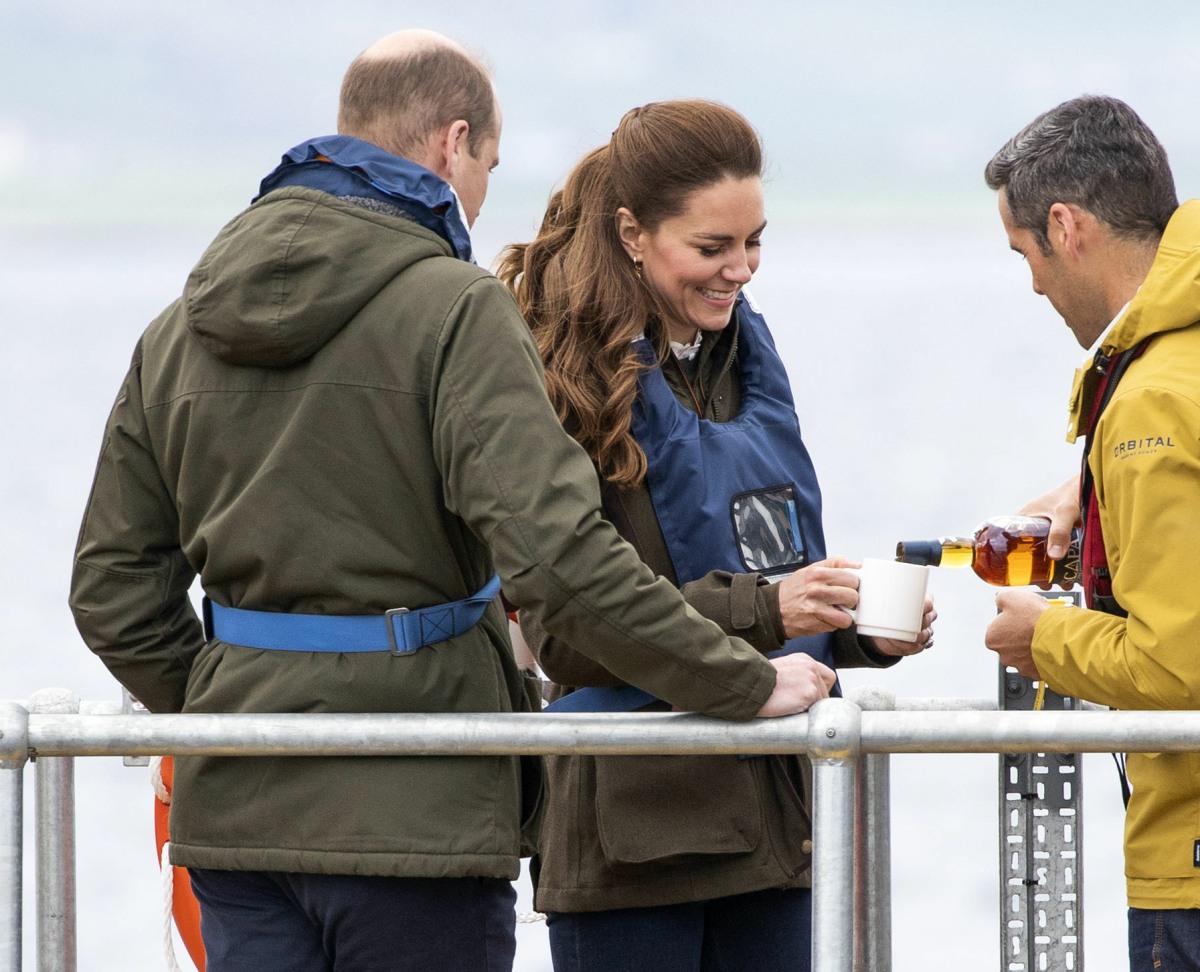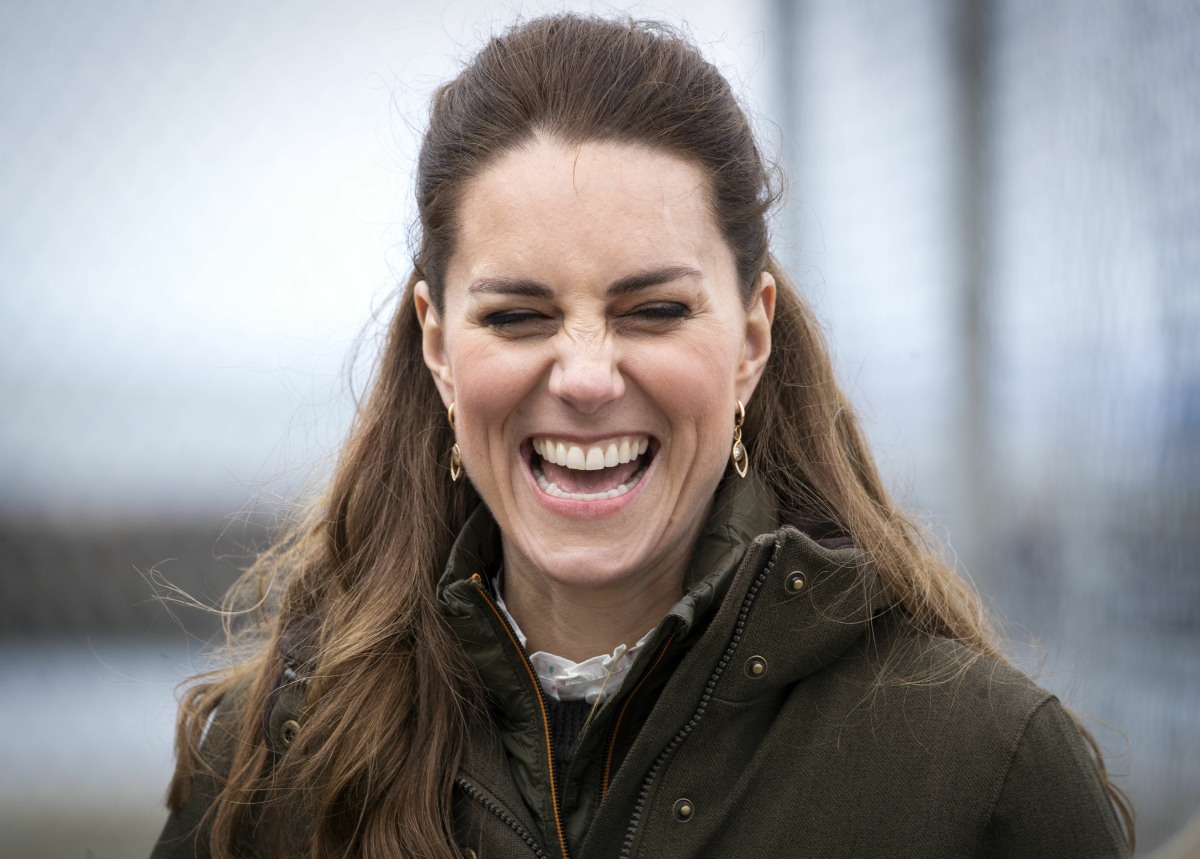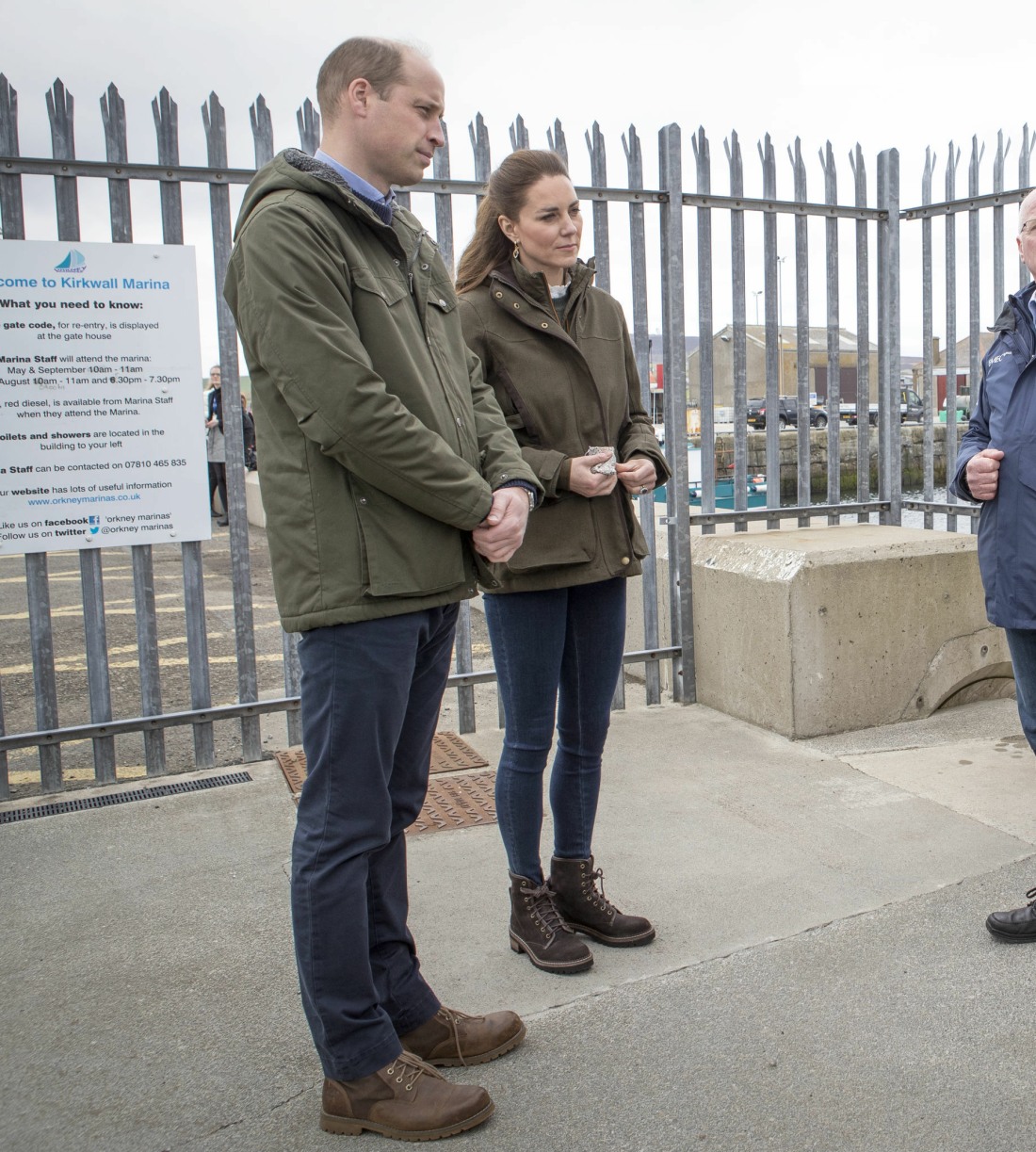 Photos courtesy of Avalon Red.
Source: Read Full Article