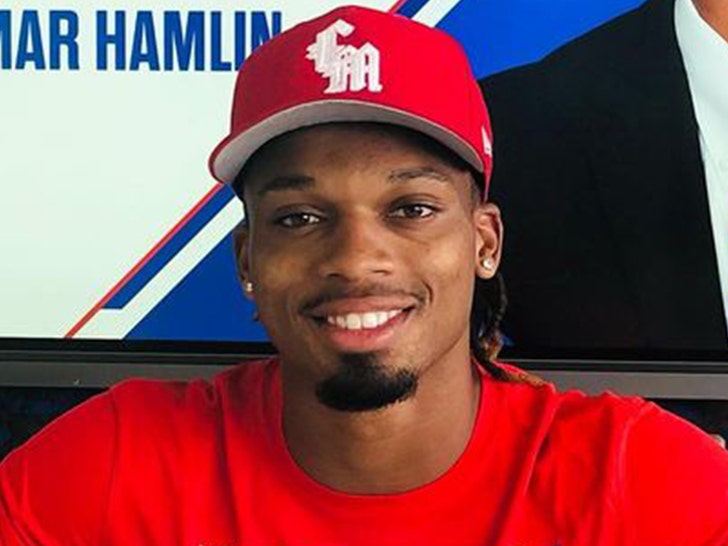 Damar Hamlin showed up for his guys in person Sunday — the first time he's been back in a football stadium since his life-threatening injury … and it was quite a moment to behold.
The free safety rolled into Highmark Stadium before kickoff, being escorted by security on a team cart … where he seemed to be trying to lay low with a pair of shades on and a jacket as well. It became clear though, that DH was there — and utter excitement filled the venue.
He was taken to a private suite, with cameras and reporters following him almost all the way through the door. Damar didn't really stop and chat much — he seemed way more interested in locking down his bird's-eye view of the field and watching the Bills take the field.
Once he was situated and away from the frenzy, Damar did motion to the home crowd from his window. He was seen throwing up a heart sign gesture with his hands and also hyped up the spectators … who were roaring for him. The broadcasters found it touching too.
This is an especially big day for Buffalo. They're facing the Bengals — the same team they were playing a few weeks when Damar went into cardiac arrest following a hard hit after a routine play … which sent the game into an indefinite pause before it was scrapped.
Both teams have continued to play well since, and now … they're meeting up once again. The Bills are currently down by double digits, but there's still a fair amount of time left.
It'd make for a great story if the boys in blue can mount a comeback in Damar's presence.
Source: Read Full Article