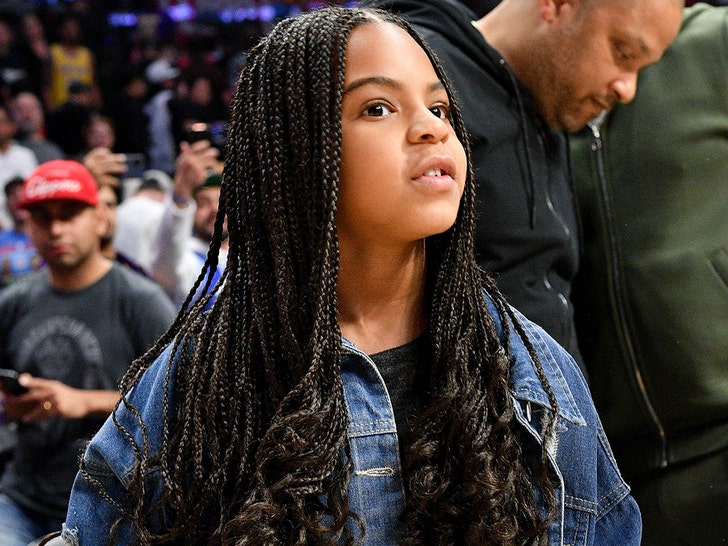 Blue Ivy Carter had some play money to throw around at an auction this weekend — but even her sky-high allowance has limits, it seems, 'cause she lost out on pair of diamond earrings.
Jay-Z and Beyonce's kid placed an $80,000 bid on some diamond earrings Saturday night during the Wearable Art Gala in L.A. — where stars were out in abundance. Keke Palmer and Blue's grandma, Tina Knowles, were heading up this portion of the purchases.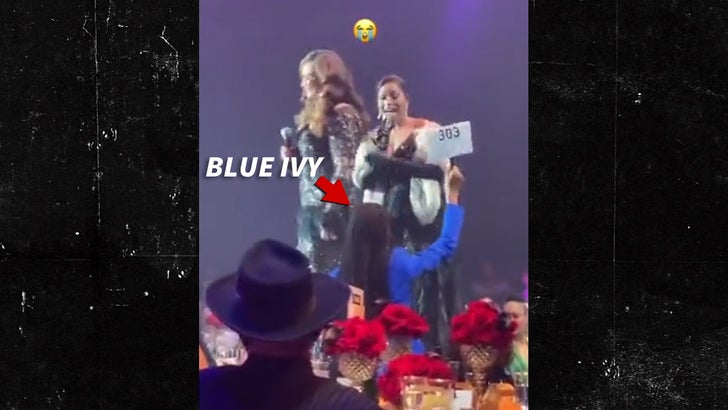 Check it out … BIC shoots her paddle up when the Lorraine Schwartz jewelry got called out, surprising the auctioneers on stage. Unfortunately for Blue, someone else wanted them more.
Monique Rodriguez — founder of the beauty company Mielle Organics — got in on the action as well … via her husband, Melvin, who started throwing up his own paddle, going higher and higher until Blue eventually tapped out in the six-figure range.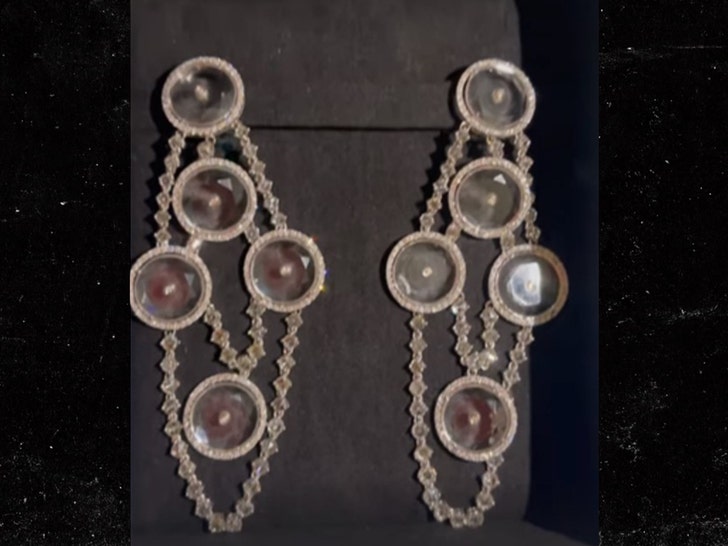 The Rodriguezes walked away with the bedazzled ear pieces at $105k, and Monique proudly showed them off on social media. It's not the first time Blue's lost in an auction either.
In 2019, Tyler Perry topped her for a painting of Sidney Poitier, on which she bid $19k, but TP was determined to take it out … and did. As he noted at the time, he wasn't about to be beat by a child — even if she is Jay and Bey's kid.
FWIW … it's her parents' hard-earned cash she's playing with here, and they probably set a limit on what she can spend. Even rich kids gotta learn the value of a dollar!
Source: Read Full Article