Johnny Depp largely won his defamation case against his ex-wife Amber Heard, and she disagrees with the jury's decision. She sat down for the first time since the verdict to share her thoughts on why she lost.
Heard made clear that she doesn't hold the jury's decision against them. In fact, she explicitly said she understands why they were dazzled by Depp and his case. But she maintains the jurors were fooled by the wrong things, including paid employees and "randos," in the end.
Keep scrolling to learn why she thinks Depp was able to convince the jury of his claims, what she had to say about his witnesses, and what she thinks about her representation on social media.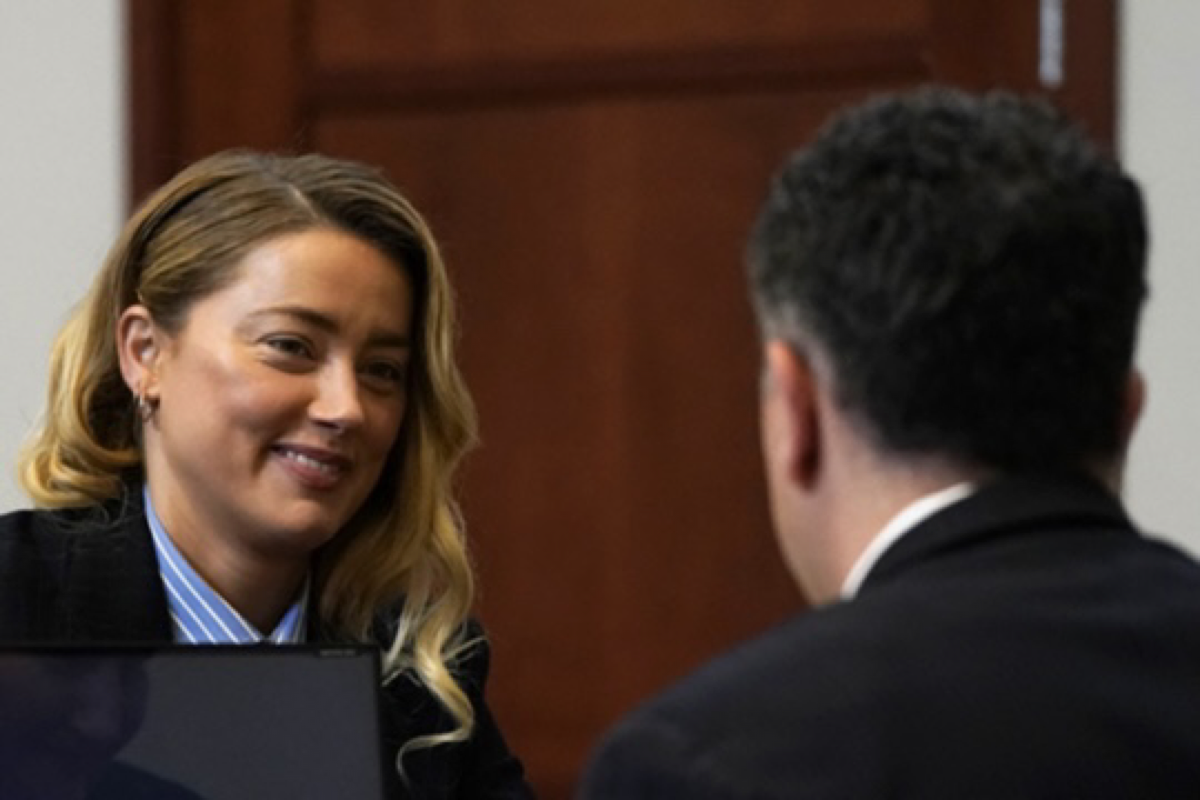 Amber Heard thinks Johnny Depp convinced the jury because he is a 'fantastic actor'
Heard sat down with Savannah Guthrie for an interview on TODAY that will air in full later this week. In excerpts from their chat, she shared that she doesn't blame the jury for the decision they made. "I actually understand," she said. "He's a beloved character and people feel they know him. He's a fantastic actor."
And as for the onslaught of negativity she's been receiving from strangers, it's extreme but she's not taking that personally. "I don't care what one thinks about me or what judgments you want to make about what happened in the privacy of my own home, in my marriage, behind closed doors," she claimed.
The Aquaman actor added, "I don't presume the average person should know these things."
Amber Heard thinks the jury was influenced by Johnny Depp's employees and 'randos'
"They had sat in those seats and heard over three weeks of nonstop relentless testimony from paid employees and, towards the end of the trial, randos — as I say," she explained. She didn't explicitly note which witnesses for Depp were "random," but trial-watchers agree she was likely referring to a few rebuttal witnesses.
For example, a former TMZ employee testified that someone in Heard's camp worked with the outlet. He claimed they were aware ahead of time that Heard would visit the courthouse, file for a restraining order, and emerge to present a bruise on her cheek.
Heard denied that accusation in court by asking what victim of domestic violence would want that. She suggested individuals coming forward to testify on rebuttal had questionable motives.
Amber Heard thinks her social media representation was unfair, even if the jury did their best
Heard told Guthrie that she doesn't think anyone — whether they believe her or not — can say that her trial by social media was impartial. Her supporters defend her but they're usually outnumbered.
"Even somebody who is sure I'm deserving of all this hate and vitriol, even if you think that I'm lying, you still couldn't tell me — look me in the eye and tell me — that you think on social media there's been a fair representation," Heard said. "You cannot tell me that you think that this has been fair."
For those who want to catch the rest of Heard's TODAY interview, it will air on NBC on June 14 and 15.
How to get help: In the U.S., call the National Domestic Violence Hotline at 1-800-799-7233 or text START to 88788.
Source: Read Full Article