The 'Godzilla vs. Kong' actor appears to have quietly welcomed his first child with Swedish actress Tuva Novotny as he's pictured carrying a newborn baby in his arms when the couple's spotted together for the first time.
AceShowbiz –Alexander Skarsgard may have been quietly on diaper duty. The Swedish actor has sparked a speculation that he has welcomed his first child with rumored girlfriend Tuva Novotny after he's spotted with what looks like a newborn baby.
The 46-year-old hunk and the Swedish actress were spotted together for the first time on Monday evening, November 14. In pictures which have surfaced online, he was seen cradling his supposed child, who was wrapped up in a thick blanket, as his girlfriend pushed a stroller.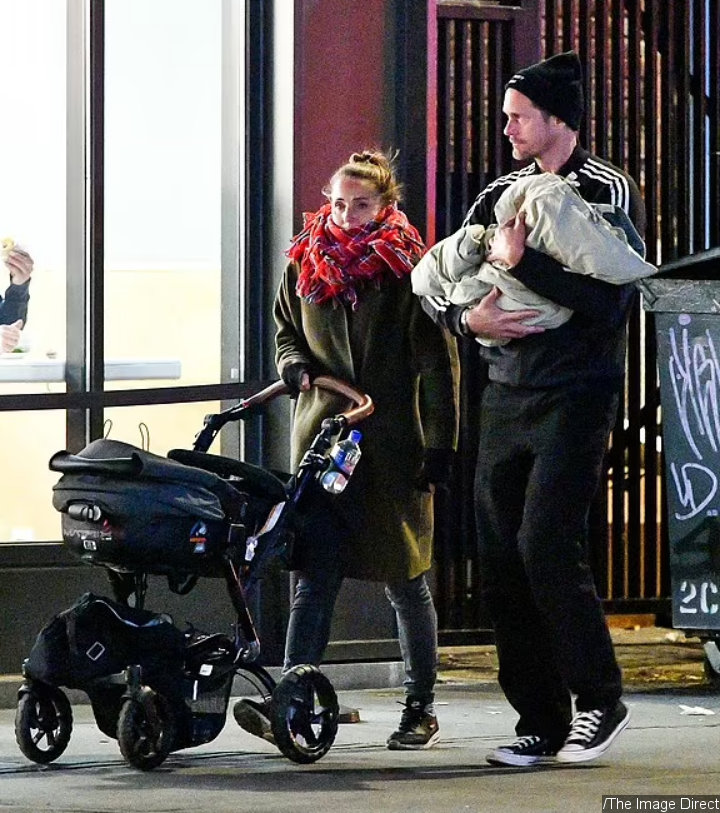 Alexander Skarsgard was seen holding a baby during an outing with his rumored girlfriend Tuva Novotny.
The pair stepped out for dinner with a friend in New York City. The new parents seemed to be in high spirits as they had a laugh during conversation with the female friend in between their meals.
Alexander and Tuva both dressed casually during the outing. The former "Big Little Lies" star wore a sporty black Adidas jacket with white stripes running down the sleeves, which he paired with black jeans. He also wore a black beanie and black-and-white sneakers.
As for Tuva, she bundled up in a thick olive overcoat with a fringed red plaid scarf twirled around her neck. She also sported blue jeans and black-and-white sneakers while her hair was styled up casually in a bun.
Tuva appeared to have confirmed her pregnancy when she debuted what looked like a baby bump at the Swedish Elle Awards in April. She and the "True Blood" alum have long been rumored to be an item, but they have never confirmed their relationship. The 42-year-old actress has never revealed when she gave birth, or the name and the sex of her child either.
The pair recently starred together in third season of the iconoclastic Danish filmmaker Lars von Trier's horror series "The Kingdom". The series, which is set in a hospital haunted by supernatural phenomena, had its first two seasons aired in the 1990s.
Source: Read Full Article